Site
Home /
Sport /
Soccer
/
EFL Cup
Logo
Upcoming Events
None Found...


Latest Results
26 Feb 23
Manchester Unit&nbsp
2 - 0
&nbsp
Newcastle
01 Feb 23
Manchester Unit&nbsp
2 - 0
&nbsp
Nottingham Fore
31 Jan 23
Newcastle&nbsp
2 - 1
&nbsp
Southampton
25 Jan 23
Nottingham Fore&nbsp
0 - 3
&nbsp
Manchester Unit
24 Jan 23
Southampton&nbsp
0 - 1
&nbsp
Newcastle
11 Jan 23
Nottingham Fore&nbsp
1 - 1
&nbsp
Wolves
11 Jan 23
Southampton&nbsp
2 - 0
&nbsp
Manchester City
10 Jan 23
Newcastle&nbsp
2 - 0
&nbsp
Leicester
10 Jan 23
Manchester Unit&nbsp
3 - 0
&nbsp
Charlton
22 Dec 22
Manchester City&nbsp
3 - 2
&nbsp
Liverpool
Description
Available in:

The EFL Cup (referred to historically, and colloquially, as simply the League Cup), currently known as the Carabao Cup for sponsorship reasons, is an annual knockout football competition in men's domestic English football. Organised by the English Football League (EFL), it is open to any club within the top four levels of the English football league system – 92 clubs in total – comprising the top level Premier League, and the three divisions of the English Football League's own league competition (Championship, League One and League Two).

First held in 1960–61 as the Football League Cup, it is one of the three top-tier domestic football competitions in England, alongside the Premier League and FA Cup. It concludes in February, long before the other two, which end in May. It was introduced by the league as a response to the increasing popularity of European football, and to also exert power over the FA. It also took advantage of the roll-out of floodlights, allowing the fixtures to be played as midweek evening games. With the renaming of the Football League as the English Football League in 2016, the tournament was rebranded as the EFL Cup for the 2016–17 season.

The tournament is played over seven rounds, with single leg ties throughout, except the semi-finals. The final is held at Wembley Stadium; it is the only tie in the competition played at a neutral venue and on a weekend (Sunday). Entrants are seeded in the early rounds, and a system of byes based on league level ensures higher ranked teams enter in later rounds, and to defer the entry of teams still involved in Europe. Winners receive the EFL Cup, of which there have been three designs, the current one also being the original. Winners also qualify for European football, receiving a place in the UEFA Europa League; should the winner also qualify for Europe through other means at the end of the season, this place is transferred to the highest-placed Premier League team not already qualified for European competition. The current holders are Manchester City, who beat Chelsea 4–3 on penalties in the 2019 final to win their sixth League Cup.




Seasons


2005-2006

2006-2007

2017-2018

2018-2019

2019-2020

2020-2021

2021-2022

2022-2023
Teams

Arsenal


Aston Villa


Barnsley


Birmingham


Blackburn


Bournemouth


Brentford


Brighton


Bristol City


Burnley


Cardiff


Charlton


Chelsea


Coventry


Crystal Palace


Derby


Everton


Fulham


Grimsby


Huddersfield Town


Hull


Leeds


Leicester


Liverpool


Luton


Manchester City


Manchester United


Middlesbrough


Millwall


Newcastle


Norwich


Nottingham Forest


Preston


QPR


Reading


Rotherham


Sheffield United


Sheffield Weds


Southampton


Stockport


Stoke


Swansea


Tottenham


Watford


West Brom


West Ham


Wigan


Wolves


Wycombe
Key
(

) Missing Artwork
(- 4) Missing 4 Players: Data and Artwork
(

) Team Complete
Trophy Icon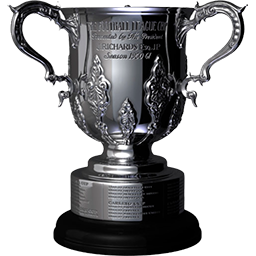 Fanart
Banner

Other Links