Site
Home /
Sport /
Soccer
/
UEFA Nations League
Logo
Upcoming Events

Latest Results
None Found...

09 Jun 19
Switzerland&nbsp
0 - 0
&nbsp
England
09 Jun 19
Portugal&nbsp
1 - 0
&nbsp
Netherlands
06 Jun 19
Netherlands&nbsp
3 - 1
&nbsp
England
05 Jun 19
Portugal&nbsp
3 - 1
&nbsp
Switzerland
20 Nov 18
Portugal&nbsp
1 - 1
&nbsp
Poland
20 Nov 18
Sweden&nbsp
2 - 0
&nbsp
Russia
19 Nov 18
Germany&nbsp
2 - 2
&nbsp
Netherlands
19 Nov 18
Czech Republic&nbsp
1 - 0
&nbsp
Slovakia
19 Nov 18
Denmark&nbsp
0 - 0
&nbsp
Ireland
18 Nov 18
England&nbsp
2 - 1
&nbsp
Croatia
Description
Available in:

The UEFA Nations League is a biennial international association football competition contested by the senior men's national teams of the member associations of UEFA, the sport's European governing body.

The first tournament began in September 2018, following the 2018 FIFA World Cup. The four group winners from League A will qualify for the finals, to be played at a yet to be decided European city in June 2019. Four nations, one from each League, will also qualify for the UEFA Euro 2020 finals.

The competition will largely replace international friendly matches currently played on the FIFA International Match Calendar.

Adoption
In October 2013, Norwegian Football Association President Yngve Hallén confirmed that talks had been held to create a third full national-team international tournament for UEFA members.

The concept of the UEFA Nations League would see all 55 of UEFA's member associations' national teams divided into a series of groups based upon a ranking formulated using their recent results, where they would be promoted and relegated to other groups according to their results within the group. The proposed tournament would take place on dates on the International match calendar that are currently allocated for international friendlies and would not affect the FIFA World Cup or UEFA European Championship.

In March 2014, UEFA general secretary Gianni Infantino stated that one of the benefits of the proposal would be to help less glamorous national associations arrange games. The Football Association's chairman Greg Dyke said that the proposal is "very attractive", as England would be expected to play against top ranking national teams.

Royal Belgian Football Association's general secretary Steven Martens said that lower ranked nations would still benefit financially from the competition, as the television contract with UEFA would be centralised. The UEFA Nations League was unanimously adopted by the 54 UEFA member associations (Kosovo was not a member at this time) at the XXXVIII Ordinary UEFA Congress in Astana on 27 March 2014.

Format
According to the approved format (prior to Kosovo becoming UEFA member), the now 55 UEFA national teams (including Kosovo) will be divided into four divisions (called "Leagues"): 12 teams in League A, 12 teams in League B, 15 teams in League C, and 16 teams in League D. In each league, four groups are formed (three or four teams in each group) and play each other both home and away.

In the top league, League A, the winners of the four groups go on to play in the Nations League Finals, with two semi finals and one final to decide which team becomes the UEFA Nations League champion.

Teams can also be promoted and relegated to a higher or lower league. Each group winner (there are four groups in each league) is automatically promoted to the next higher league for the next tournament. Each team placing last in its group is automatically relegated to the next lower league.


SeasonsTeamsKey
(

) Missing Artwork
(- 4) Missing 4 Players: Data and Artwork
(

) Team Complete
Trophy Icon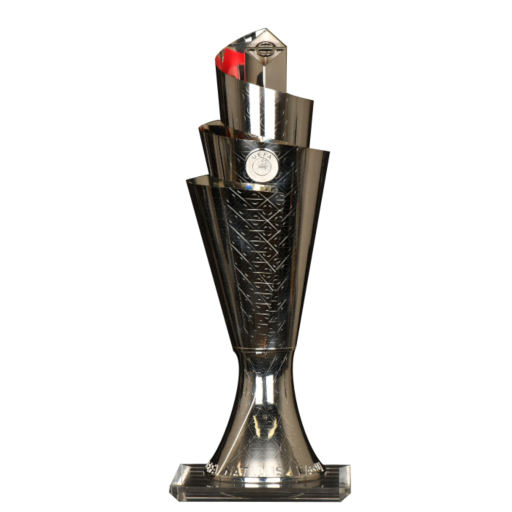 Fanart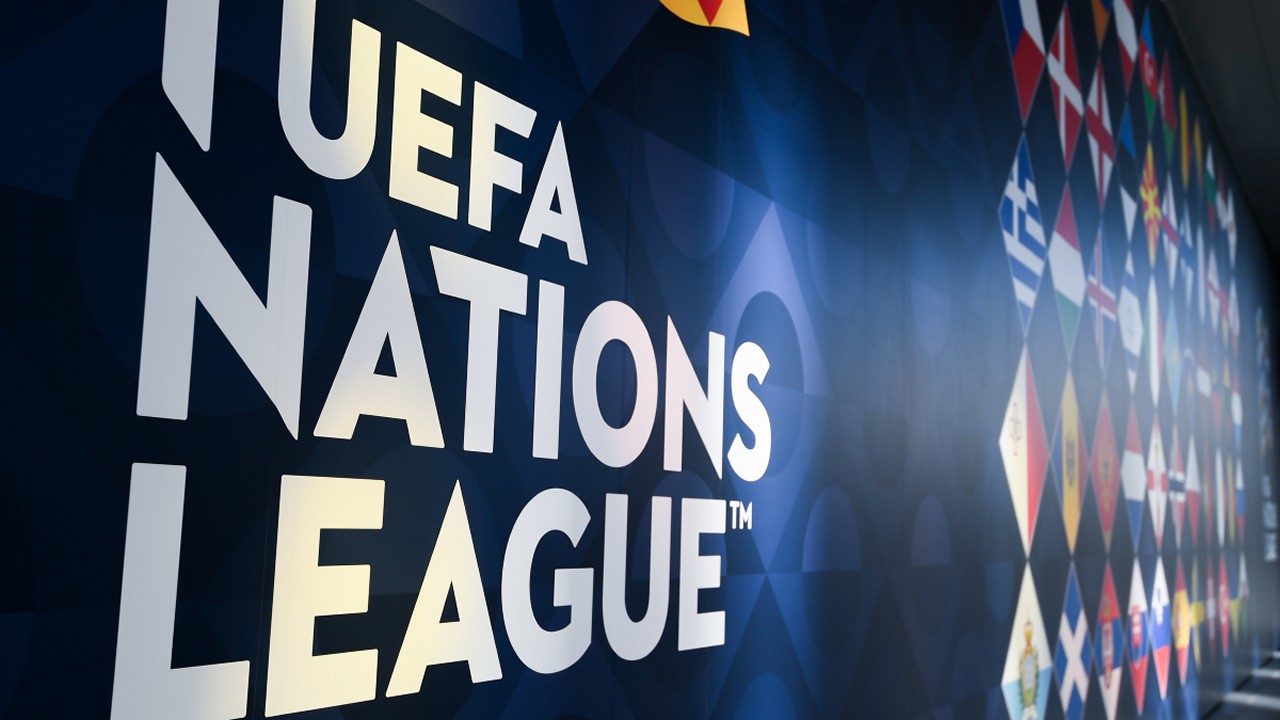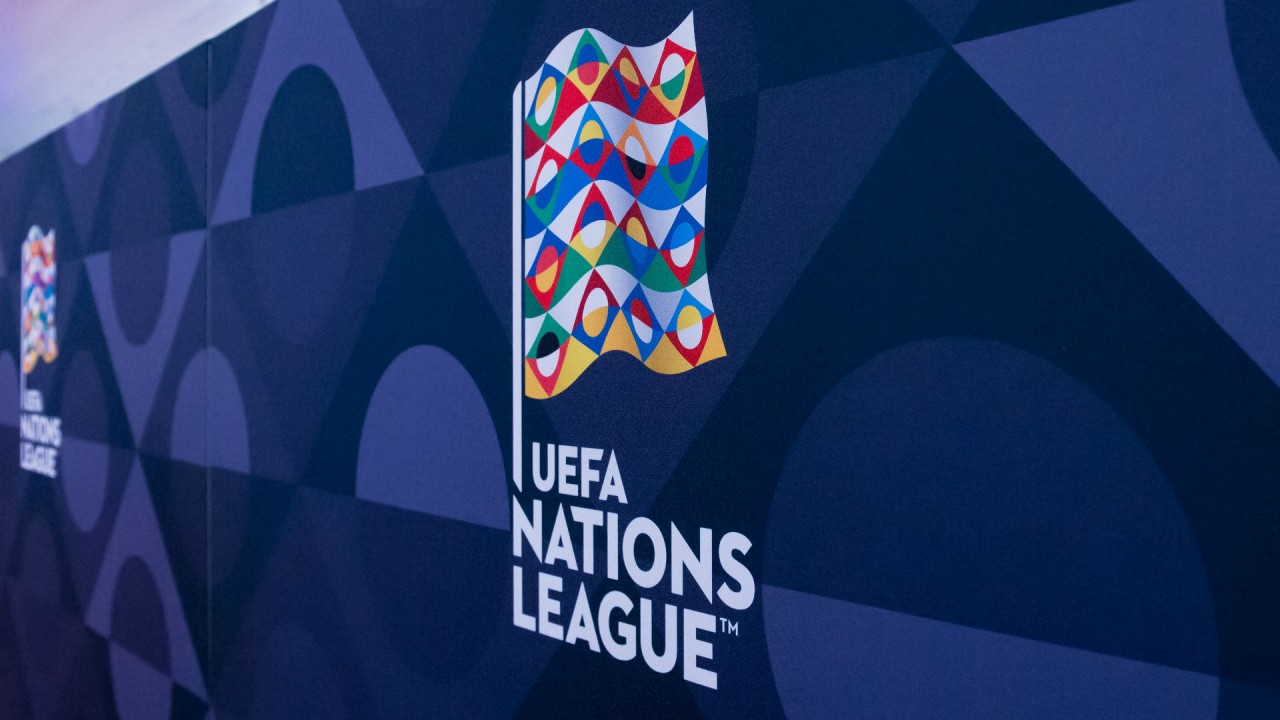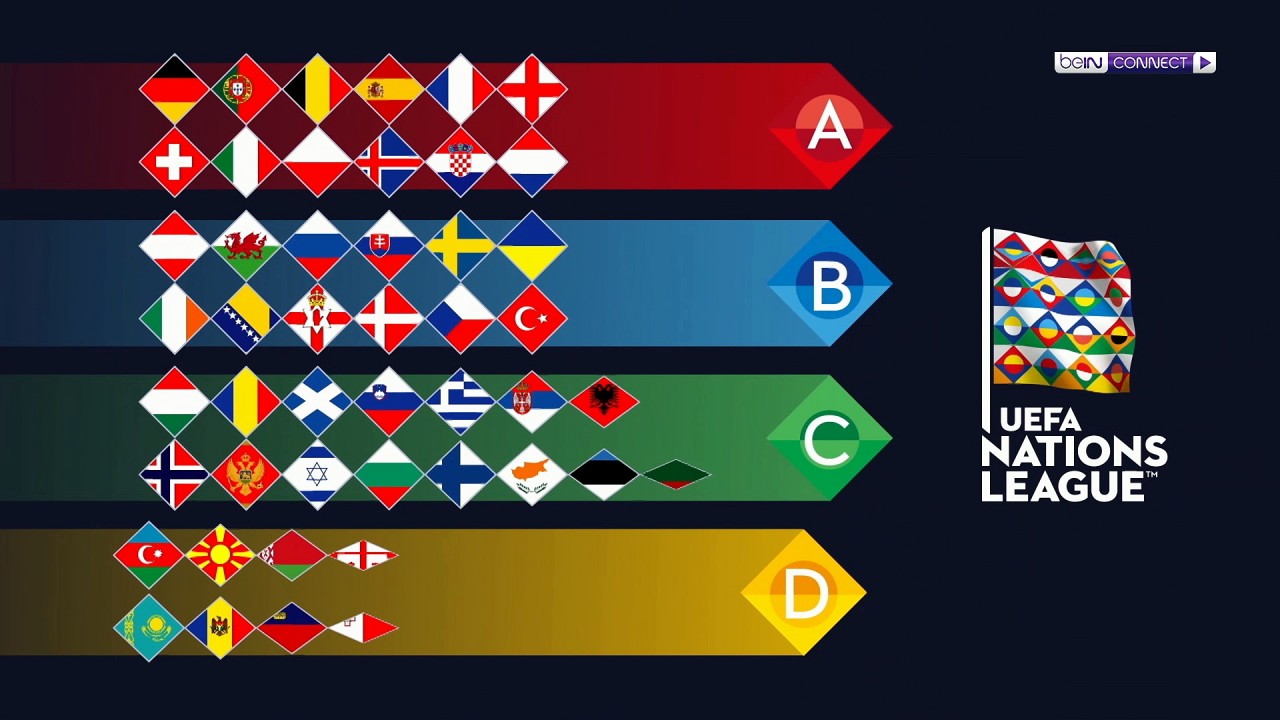 Banner

Other Links