Site
Home /
Sport
/
Soccer
/
English Premier League
/
Chelsea /
Romelu Lukaku
Description
Available in:


Romelu Menama Lukaku Bolingoli (born 13 May 1993) is a Belgian professional footballer who plays as a striker for Premier League club Chelsea and the Belgium national team.

Born in Antwerp, he began his professional career at Belgian Pro League club Anderlecht in 2009, where he made his senior debut, at age 16. He won the league's top goalscorer, the league championship and the Belgian Ebony Shoe there. He signed for English side Chelsea in 2011, but featured sparingly in his first season and joined West Bromwich Albion on loan in 2012. He helped them to an unexpected eighth-place finish in the 2012–13 season and ahead of the 2013–14 season, he joined Everton on loan. After helping Everton reach a club-record points tally, he joined the team in a permanent deal worth a club-record fee of £28 million in 2014. He was named in the 2016–17 PFA Team of the Year, Lukaku signed for Manchester United in 2017, for an initial fee of £75 million.

A Belgian international, Lukaku has played 84 games for his country, and scored 52 goals, making him Belgium's all-time top goalscorer. Lukaku made his senior international debut for Belgium in 2010, at age 17, and has since represented his country at three major tournaments, including two FIFA World Cups and one UEFA European Championship. At the 2018 World Cup, Lukaku led Belgium to a third-place finish by finishing as the joint second-highest goalscorer, and won the Bronze Boot.




Season Stats
12 appearances in the current 2021-2022 Season
6 goals scored in the current 2021-2022 Season







Career Honours



2020-2021
Inter


2011-2012
Chelsea


2009-2010
Anderlecht

Former Youth Teams

2004-2006

2006-2009

Former Senior Teams

2009-2011

2011-2014

2012-2013 (Loan)

2013-2014 (Loan)

2014-2017

2017-2019

2019-2021

Former Club Staff
Contracts

| | | | |
| --- | --- | --- | --- |
| 2017-2022 | | 2019-2024 | |
Fanart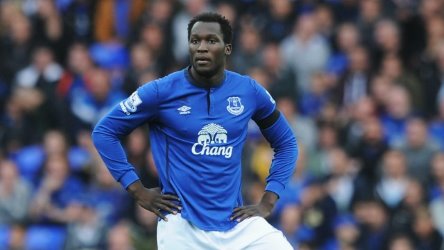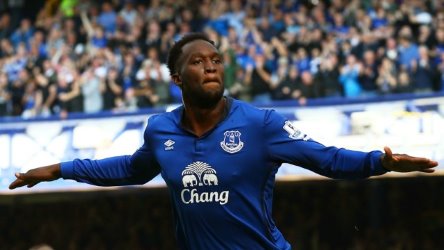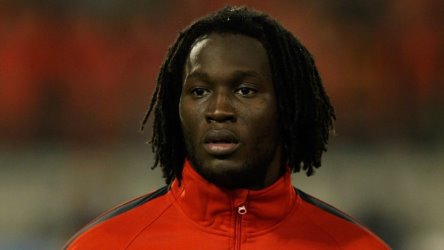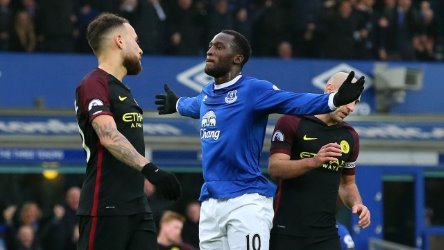 Banner


Statistics





Inter
Appearances
Italian Serie A
2019-2020
36


Inter
Appearances
UEFA Europa League
2019-2020
6


Inter
Appearances
UEFA Champions League
2019-2020
5


Inter
Appearances
Coppa Italia
2019-2020
4


Inter
Assists
Italian Serie A
2019-2020
2


Inter
Assists
UEFA Europa League
2019-2020
2


Inter
Assists
UEFA Champions League
2019-2020
2


Inter
Goals
Italian Serie A
2019-2020
23


Inter
Goals
UEFA Europa League
2019-2020
7


Inter
Goals
UEFA Champions League
2019-2020
2


Inter
Goals
Coppa Italia
2019-2020
2


Inter
Mins Played
Italian Serie A
2019-2020
2,983


Inter
Mins Played
UEFA Europa League
2019-2020
443


Inter
Mins Played
UEFA Champions League
2019-2020
405


Inter
Mins Played
Coppa Italia
2019-2020
358




Man United
Appearances
English Premier League
2018-2019
32


Man United
Appearances
UEFA Champions League
2018-2019
9


Man United
Appearances
FA Cup
2018-2019
3


Man United
Appearances
EFL Cup
2018-2019
1


Man United
Assists
English Premier League
2018-2019
1


Man United
Assists
UEFA Champions League
2018-2019
1


Man United
Assists
FA Cup
2018-2019
2


Man United
Goals
English Premier League
2018-2019
12


Man United
Goals
UEFA Champions League
2018-2019
2


Man United
Goals
FA Cup
2018-2019
1


Man United
Mins Played
English Premier League
2018-2019
2,130


Man United
Mins Played
UEFA Champions League
2018-2019
546


Man United
Mins Played
FA Cup
2018-2019
235


Man United
Mins Played
EFL Cup
2018-2019
90




Man United
Appearances
English Premier League
2017-2018
34


Man United
Appearances
UEFA Champions League
2017-2018
8


Man United
Appearances
FA Cup
2017-2018
6


Man United
Appearances
EFL Cup
2017-2018
2


Man United
Appearances
UEFA Super Cup
2017-2018
1


Man United
Assists
English Premier League
2017-2018
7


Man United
Assists
FA Cup
2017-2018
2


Man United
Goals
English Premier League
2017-2018
16


Man United
Goals
UEFA Champions League
2017-2018
5


Man United
Goals
FA Cup
2017-2018
5


Man United
Goals
UEFA Super Cup
2017-2018
1


Man United
Mins Played
English Premier League
2017-2018
2,869


Man United
Mins Played
UEFA Champions League
2017-2018
704


Man United
Mins Played
FA Cup
2017-2018
356


Man United
Mins Played
EFL Cup
2017-2018
52


Man United
Mins Played
UEFA Super Cup
2017-2018
90




Everton
Appearances
English Premier League
2016-2017
37


Everton
Appearances
FA Cup
2016-2017
1


Everton
Appearances
EFL Cup
2016-2017
1


Everton
Assists
English Premier League
2016-2017
6


Everton
Assists
EFL Cup
2016-2017
1


Everton
Goals
English Premier League
2016-2017
25


Everton
Goals
FA Cup
2016-2017
1


Everton
Mins Played
English Premier League
2016-2017
3,267


Everton
Mins Played
FA Cup
2016-2017
90


Everton
Mins Played
EFL Cup
2016-2017
90




Everton
Appearances
English Premier League
2015-2016
37


Everton
Appearances
FA Cup
2015-2016
6


Everton
Appearances
EFL Cup
2015-2016
3


Everton
Assists
English Premier League
2015-2016
7


Everton
Goals
English Premier League
2015-2016
18


Everton
Goals
FA Cup
2015-2016
4


Everton
Goals
EFL Cup
2015-2016
3


Everton
Mins Played
English Premier League
2015-2016
3,174


Everton
Mins Played
FA Cup
2015-2016
588


Everton
Mins Played
EFL Cup
2015-2016
261




Everton
Appearances
English Premier League
2014-2015
36


Everton
Appearances
UEFA Europa League
2014-2015
9


Everton
Appearances
FA Cup
2014-2015
2


Everton
Appearances
EFL Cup
2014-2015
1


Everton
Assists
English Premier League
2014-2015
5


Everton
Assists
UEFA Europa League
2014-2015
2


Everton
Goals
English Premier League
2014-2015
10


Everton
Goals
UEFA Europa League
2014-2015
8


Everton
Goals
FA Cup
2014-2015
2


Everton
Mins Played
English Premier League
2014-2015
2,876


Everton
Mins Played
UEFA Europa League
2014-2015
632


Everton
Mins Played
FA Cup
2014-2015
210


Everton
Mins Played
EFL Cup
2014-2015
44
Previous Season
32 Appearances
1 Assists
12 Goals
2,130 Mins Played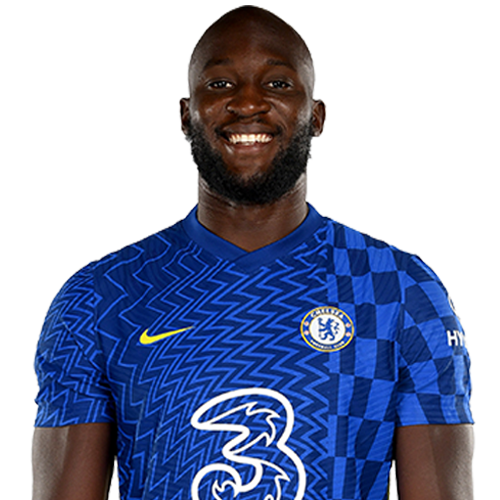 Other Links