Site
Home /
Sport
/
Soccer
/
Italian Serie A
/
Roma /
Romelu Lukaku
Description
Available in:


Romelu Lukaku Bolingoli (born 13 May 1993) is a Belgian professional footballer who plays as a striker for club Roma on loan Chelsea and the Belgium national team.

Lukaku began his senior club career playing for Anderlecht, where he won a Belgian Pro League title and finished as the league's top goalscorer. In 2011, he joined Chelsea in a transfer worth £10 million (€12 million), but limited playing time resulted in loans to West Bromwich Albion and Everton; in 2014, Lukaku signed with Everton in a then club-record transfer worth £28 million (€32 million), going on to finish as the league's second-top goalscorer. He subsequently signed with Manchester United in a transfer worth £75 million (€88 million), but after a breakdown in relations with the club, Lukaku departed for Inter Milan in 2019 in a club-record deal worth €80 million (£68.1 million), and won a Serie A title and Serie A Most Valuable Player.

In 2021, Lukaku returned to Chelsea in a club-record transfer worth £97.5 million (€115 million), becoming the seventh-most expensive player, the most expensive Belgian player, and the most expensive player with reference to cumulative transfer fees.

Belgium's all-time top goalscorer, Lukaku made his senior international debut in 2010, and has represented his country at four major tournaments: the 2016 and 2020 UEFA European Championships and the 2014 and 2018 FIFA World Cups; he finished as joint second-highest goalscorer won the Bronze Boot in the latter.




Season Stats
3 appearances in the current 2023-2024 Season
2 goals scored in the current 2023-2024 Season



Career Honours


Coppa Italia
2022-2023
Inter

FIFA Club World Cup
2021
Chelsea

Serie A
2020-2021
Inter

FA Cup
2011-2012
Chelsea

Jupiler League
2009-2010
Anderlecht
Career Milestones


FIFA World Cup Player Of The Match
2018-06-18


250 Career Goals
2019-11-28
Former Youth Teams

| | |
| --- | --- |
| 2004-2006 | 2006-2009 |
Former Senior Teams


2009-2011

2011-2014

2012-2013 (Loan)

2013-2014 (Loan)

2014-2017

2017-2019

2019-2021

2022-2023 (Loan)
Former Club Staff

Contracts


2017-2022

2019-2024
Fanart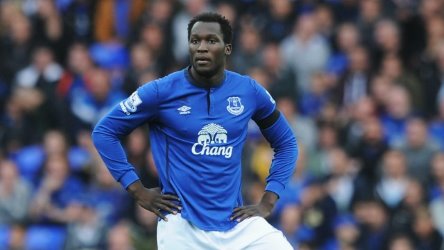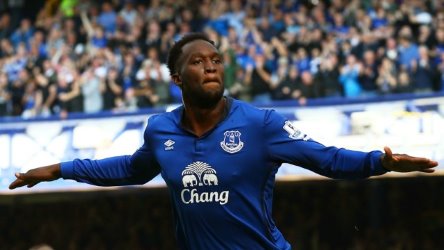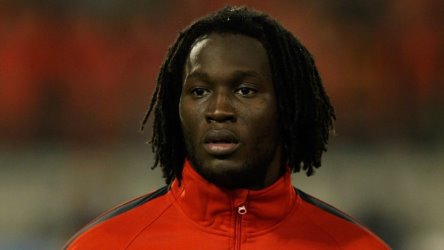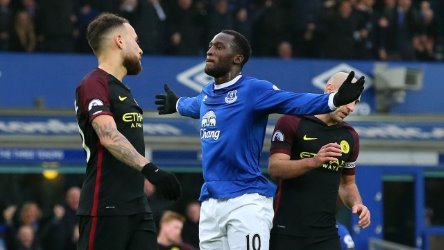 Banner


News Reports
None found...
Statistics





Inter
Appearances
Italian Serie A
2019-2020
36


Inter
Appearances
UEFA Europa League
2019-2020
6


Inter
Appearances
UEFA Champions League
2019-2020
5


Inter
Appearances
Coppa Italia
2019-2020
4


Inter
Assists
Italian Serie A
2019-2020
2


Inter
Assists
UEFA Europa League
2019-2020
2


Inter
Assists
UEFA Champions League
2019-2020
2


Inter
Goals
Italian Serie A
2019-2020
23


Inter
Goals
UEFA Europa League
2019-2020
7


Inter
Goals
UEFA Champions League
2019-2020
2


Inter
Goals
Coppa Italia
2019-2020
2


Inter
Mins Played
Italian Serie A
2019-2020
2,983


Inter
Mins Played
UEFA Europa League
2019-2020
443


Inter
Mins Played
UEFA Champions League
2019-2020
405


Inter
Mins Played
Coppa Italia
2019-2020
358




Manchester United
Appearances
English Premier League
2018-2019
32


Manchester United
Appearances
UEFA Champions League
2018-2019
9


Manchester United
Appearances
FA Cup
2018-2019
3


Manchester United
Appearances
EFL Cup
2018-2019
1


Manchester United
Assists
English Premier League
2018-2019
1


Manchester United
Assists
UEFA Champions League
2018-2019
1


Manchester United
Assists
FA Cup
2018-2019
2


Manchester United
Goals
English Premier League
2018-2019
12


Manchester United
Goals
UEFA Champions League
2018-2019
2


Manchester United
Goals
FA Cup
2018-2019
1


Manchester United
Mins Played
English Premier League
2018-2019
2,130


Manchester United
Mins Played
UEFA Champions League
2018-2019
546


Manchester United
Mins Played
FA Cup
2018-2019
235


Manchester United
Mins Played
EFL Cup
2018-2019
90




Manchester United
Appearances
English Premier League
2017-2018
34


Manchester United
Appearances
UEFA Champions League
2017-2018
8


Manchester United
Appearances
FA Cup
2017-2018
6


Manchester United
Appearances
EFL Cup
2017-2018
2


Manchester United
Appearances
UEFA Super Cup
2017-2018
1


Manchester United
Assists
English Premier League
2017-2018
7


Manchester United
Assists
FA Cup
2017-2018
2


Manchester United
Goals
English Premier League
2017-2018
16


Manchester United
Goals
UEFA Champions League
2017-2018
5


Manchester United
Goals
FA Cup
2017-2018
5


Manchester United
Goals
UEFA Super Cup
2017-2018
1


Manchester United
Mins Played
English Premier League
2017-2018
2,869


Manchester United
Mins Played
UEFA Champions League
2017-2018
704


Manchester United
Mins Played
FA Cup
2017-2018
356


Manchester United
Mins Played
EFL Cup
2017-2018
52


Manchester United
Mins Played
UEFA Super Cup
2017-2018
90




Everton
Appearances
English Premier League
2016-2017
37


Everton
Appearances
FA Cup
2016-2017
1


Everton
Appearances
EFL Cup
2016-2017
1


Everton
Assists
English Premier League
2016-2017
6


Everton
Assists
EFL Cup
2016-2017
1


Everton
Goals
English Premier League
2016-2017
25


Everton
Goals
FA Cup
2016-2017
1


Everton
Mins Played
English Premier League
2016-2017
3,267


Everton
Mins Played
FA Cup
2016-2017
90


Everton
Mins Played
EFL Cup
2016-2017
90




Everton
Appearances
English Premier League
2015-2016
37


Everton
Appearances
FA Cup
2015-2016
6


Everton
Appearances
EFL Cup
2015-2016
3


Everton
Assists
English Premier League
2015-2016
7


Everton
Goals
English Premier League
2015-2016
18


Everton
Goals
FA Cup
2015-2016
4


Everton
Goals
EFL Cup
2015-2016
3


Everton
Mins Played
English Premier League
2015-2016
3,174


Everton
Mins Played
FA Cup
2015-2016
588


Everton
Mins Played
EFL Cup
2015-2016
261




Everton
Appearances
English Premier League
2014-2015
36


Everton
Appearances
UEFA Europa League
2014-2015
9


Everton
Appearances
FA Cup
2014-2015
2


Everton
Appearances
EFL Cup
2014-2015
1


Everton
Assists
English Premier League
2014-2015
5


Everton
Assists
UEFA Europa League
2014-2015
2


Everton
Goals
English Premier League
2014-2015
10


Everton
Goals
UEFA Europa League
2014-2015
8


Everton
Goals
FA Cup
2014-2015
2


Everton
Mins Played
English Premier League
2014-2015
2,876


Everton
Mins Played
UEFA Europa League
2014-2015
632


Everton
Mins Played
FA Cup
2014-2015
210


Everton
Mins Played
EFL Cup
2014-2015
44
Other Links