Event
NASCAR Cup Series Championship
Date
Sun 7th November 2021 UTC
Sun 7th November 2021 Local
Time
20:00:00 UTC
13:00:00 Local
Poster
Thumb
Square Poster
Recent Record
Click here to show
League
NASCAR Cup Series
Season
2021
Round
0
Status
Location
Phoenix Raceway
(0 Attendance)
Site
Home /
Sport /
Motorsport
/
NASCAR Cup Series
/
2021
/
NASCAR Cup Series Championship
Video Highlights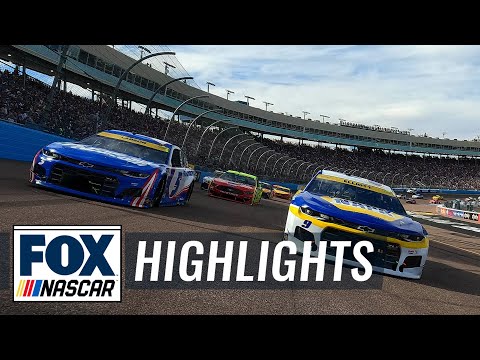 Play on YouTube
Event Statistics Description


The NASCAR Cup Series Drivers' Championship is awarded by the chairman of NASCAR to the most successful NASCAR Cup Series racing car driver over a season, as determined by a points system based on race results. The Drivers' Championship was first awarded in 1949 to Red Byron. The first driver to win multiple Championships was Herb Thomas in 1951 and 1953. The current Drivers' Champion is Chase Elliott, who won his first NASCAR Cup Series championship in 2020.
Overall, thirty-four different drivers have won the Championship, with Richard Petty, Dale Earnhardt, and Jimmie Johnson holding the record for most titles at seven. Johnson has the record for most consecutive Drivers' Championships, winning five from 2006 to 2010. Thus far, every champion has originated from the United States.
Kyle Larson completes dream season with Cup Series title, race win at Phoenix.
Taking advantage of an opportune caution and a blazingly fast pit stop by his No. 5 Hendrick Motorsports Chevrolet crew, Larson held off Martin Truex Jr. during a 24-lap green-flag run to the finish in Sunday's NASCAR Cup Series Championship Race.
The victory — Larson's 10th of the season and the 10th at a track where he had never won before — made a deserving series champion of the 29-year-old Californian.

Reports
None found...
Result List
1
Kyle Larson
312 Laps
2
Martin Truex Jr.
312 Laps
3
Denny Hamlin
312 Laps
4
Ryan Blaney
312 Laps
5
Chase Elliott
312 Laps
6
Aric Almirola
312 Laps
7
Kyle Busch
312 Laps
8
Kevin Harvick
312 Laps
9
Christopher Bell
312 Laps
9
Brad Keselowski
312 Laps
Result DescriptionPopular Tweets

Fanart

Banner



Other Event Name




Potential Filename

NASCAR.Cup.Series.2021-11-07.NASCAR.Cup.Series.Championship.ext

Download Metadata


Kodi NFO File