Site
Home /
Sport
/
Soccer
/
English Premier League
/
Man United /
Bruno Fernandes
Description
Available in:

Bruno Miguel Borges Fernandes (European Portuguese: ; born 8 September 1994) is a Portuguese professional footballer who plays as a midfielder for Premier League club Manchester United and the Portugal national team.

Born in Maia, Porto, Fernandes started his career at Italian Serie B side Novara but soon made a move to Serie A side Udinese in 2013, followed by Sampdoria three years later. After five years in Italy, he signed with Sporting CP in 2017, where he was named club captain. He won back-to-back Taças da Liga in 2018 and 2019, as well as the Taça de Portugal, leading to him being named Primeira Liga Player of the Year in both seasons. In 2018–19, he scored a record of 33 goals in all competitions, making him the highest-scoring Portuguese midfielder and the highest-scoring midfielder in Europe in a single season. Fernandes' performances sparked the interest of several Premier League clubs, with Manchester United signing him for an initial €55 million (£47 million) in January 2020, becoming the second-highest fee for a Portuguese player leaving the domestic league.

Fernandes made his senior debut for Portugal in November 2017, after previously being capped at under-19, under-20 and under-21 levels. He also represented Portugal at the 2016 Summer Olympics. He was chosen in Portugal's squads for the 2018 World Cup and 2019 UEFA Nations League Finals, winning the latter and being named in the Team of the Tournament.




Season Stats
28 appearances in the current 2021-2022 Season
8 goals scored in the current 2021-2022 Season









Career Honours



2018-2019
Sporting CP


2018-2019
Sporting CP


2018-2019
Sporting CP


2017-2018
Sampdoria

Former Youth Teams

2004-2012

2012-2013

Former Senior Teams

2012-2013

2013-2016

2016-2017

2017-

2017-2020

Former Club Staff
Contracts

| | | | |
| --- | --- | --- | --- |
| 2017-2023 | | 2020-2025 | |
Fanart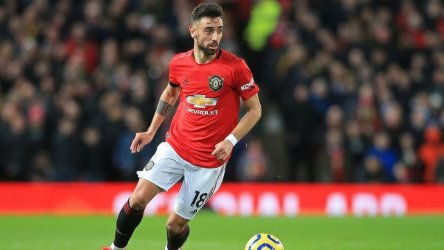 Banner
Statistics





Portugal
Appearances
UEFA Nations League
2020
6


Portugal
Assists
UEFA Nations League
2020
1


Portugal
Mins Played
UEFA Nations League
2020
465




Sporting CP
Appearances
Taca de Liga
2019-2020
1


Sporting CP
Appearances
Taca de Liga
2019-2020
4


Sporting CP
Appearances
UEFA Europa League
2019-2020
5


Sporting CP
Appearances
Portuguese Primeira Liga
2019-2020
17


Man United
Appearances
FA Cup
2019-2020
3


Man United
Appearances
UEFA Europa League
2019-2020
5


Man United
Appearances
English Premier League
2019-2020
14


Sporting CP
Assists
UEFA Europa League
2019-2020
3


Sporting CP
Assists
Taca de Liga
2019-2020
4


Sporting CP
Assists
Portuguese Primeira Liga
2019-2020
7


Man United
Assists
UEFA Europa League
2019-2020
1


Man United
Assists
English Premier League
2019-2020
7


Sporting CP
Goals
Taca de Liga
2019-2020
2


Sporting CP
Goals
UEFA Europa League
2019-2020
5


Sporting CP
Goals
Portuguese Primeira Liga
2019-2020
8


Man United
Goals
FA Cup
2019-2020
1


Man United
Goals
UEFA Europa League
2019-2020
3


Man United
Goals
English Premier League
2019-2020
8


Sporting CP
Mins Played
Taca de Liga
2019-2020
44


Sporting CP
Mins Played
Taca de Liga
2019-2020
360


Sporting CP
Mins Played
UEFA Europa League
2019-2020
450


Sporting CP
Mins Played
Portuguese Primeira Liga
2019-2020
1,530


Man United
Mins Played
FA Cup
2019-2020
277


Man United
Mins Played
UEFA Europa League
2019-2020
362


Man United
Mins Played
English Premier League
2019-2020
1,193




Portugal
Appearances
UEFA Nations League
2019
2


Portugal
Appearances
UEFA European Championships
2019
6


Portugal
Assists
UEFA European Championships
2019
2


Portugal
Goals
UEFA European Championships
2019
1


Portugal
Mins Played
UEFA Nations League
2019
171


Portugal
Mins Played
UEFA European Championships
2019
428




Sporting CP
Appearances
Taca de Liga
2018-2019
5


Sporting CP
Appearances
Taca de Liga
2018-2019
7


Sporting CP
Appearances
UEFA Europa League
2018-2019
8


Sporting CP
Appearances
Portuguese Primeira Liga
2018-2019
33


Sporting CP
Assists
Taca de Liga
2018-2019
1


Sporting CP
Assists
Taca de Liga
2018-2019
2


Sporting CP
Assists
UEFA Europa League
2018-2019
2


Sporting CP
Assists
Portuguese Primeira Liga
2018-2019
13


Sporting CP
Goals
Taca de Liga
2018-2019
3


Sporting CP
Goals
UEFA Europa League
2018-2019
3


Sporting CP
Goals
Taca de Liga
2018-2019
6


Sporting CP
Goals
Portuguese Primeira Liga
2018-2019
20


Sporting CP
Mins Played
Taca de Liga
2018-2019
383


Sporting CP
Mins Played
Taca de Liga
2018-2019
660


Sporting CP
Mins Played
UEFA Europa League
2018-2019
703


Sporting CP
Mins Played
Portuguese Primeira Liga
2018-2019
2,942




Portugal
Appearances
UEFA Nations League
2018
1


Portugal
Appearances
FIFA World Cup
2018
2


Portugal
Appearances
International Friendlies
2018
6


Portugal
Goals
International Friendlies
2018
1


Portugal
Mins Played
UEFA Nations League
2018
1


Portugal
Mins Played
FIFA World Cup
2018
88


Portugal
Mins Played
International Friendlies
2018
282




Sporting CP
Appearances
Taca de Liga
2017-2018
4


Sporting CP
Appearances
Taca de Liga
2017-2018
5


Sporting CP
Appearances
UEFA Europa League
2017-2018
6


Sporting CP
Appearances
UEFA Champions League
2017-2018
8


Sporting CP
Appearances
Portuguese Primeira Liga
2017-2018
33


Sporting CP
Assists
Taca de Liga
2017-2018
1


Sporting CP
Assists
Taca de Liga
2017-2018
2


Sporting CP
Assists
UEFA Champions League
2017-2018
3


Sporting CP
Assists
UEFA Europa League
2017-2018
4


Sporting CP
Assists
Portuguese Primeira Liga
2017-2018
10


Sporting CP
Goals
Taca de Liga
2017-2018
1


Sporting CP
Goals
UEFA Champions League
2017-2018
1


Sporting CP
Goals
UEFA Europa League
2017-2018
3


Sporting CP
Goals
Portuguese Primeira Liga
2017-2018
11


Sporting CP
Mins Played
Taca de Liga
2017-2018
307


Sporting CP
Mins Played
Taca de Liga
2017-2018
375


Sporting CP
Mins Played
UEFA Europa League
2017-2018
568


Sporting CP
Mins Played
UEFA Champions League
2017-2018
650


Sporting CP
Mins Played
Portuguese Primeira Liga
2017-2018
2,807




Portugal
Appearances
International Friendlies
2017
2


Portugal
Assists
International Friendlies
2017
1


Portugal
Mins Played
International Friendlies
2017
79




Sampdoria
Appearances
Coppa Italia
2016-2017
2


Sampdoria
Appearances
Italian Serie A
2016-2017
33


Sampdoria
Assists
Coppa Italia
2016-2017
1


Sampdoria
Assists
Italian Serie A
2016-2017
2


Sampdoria
Goals
Italian Serie A
2016-2017
5


Sampdoria
Mins Played
Coppa Italia
2016-2017
122


Sampdoria
Mins Played
Italian Serie A
2016-2017
1,723




Udinese
Appearances
Coppa Italia
2015-2016
2


Udinese
Appearances
Italian Serie A
2015-2016
31


Udinese
Assists
Italian Serie A
2015-2016
4


Udinese
Goals
Italian Serie A
2015-2016
3


Udinese
Mins Played
Coppa Italia
2015-2016
180


Udinese
Mins Played
Italian Serie A
2015-2016
2,120




Udinese
Appearances
Coppa Italia
2014-2015
3


Udinese
Appearances
Italian Serie A
2014-2015
31


Udinese
Assists
Coppa Italia
2014-2015
1


Udinese
Assists
Italian Serie A
2014-2015
2


Udinese
Goals
Coppa Italia
2014-2015
1


Udinese
Goals
Italian Serie A
2014-2015
3


Udinese
Mins Played
Coppa Italia
2014-2015
283


Udinese
Mins Played
Italian Serie A
2014-2015
1,605




Udinese
Appearances
Coppa Italia
2013-2014
4


Udinese
Appearances
Italian Serie A
2013-2014
24


Udinese
Assists
Italian Serie A
2013-2014
6


Udinese
Goals
Italian Serie A
2013-2014
4


Udinese
Mins Played
Coppa Italia
2013-2014
159


Udinese
Mins Played
Italian Serie A
2013-2014
1,553




Novara
Appearances
Italian Serie B
2012-2013
23


Novara
Assists
Italian Serie B
2012-2013
2


Novara
Goals
Italian Serie B
2012-2013
4


Novara
Mins Played
Italian Serie B
2012-2013
1,411
Latest Season
14 Appearances
7 Assists
8 Goals
1,193 Mins Played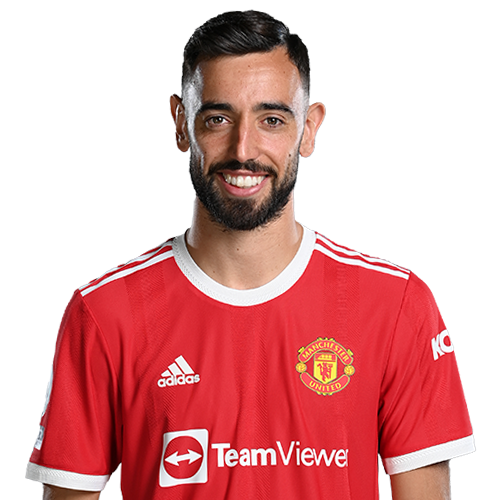 Other Links