Site
Home /
Sport
/
Soccer
/
Brazilian Serie A
/
Gremio /
Luis Suarez
Description
Available in:


Luis Alberto Suárez Díaz (born 24 January 1987) is a Uruguayan professional footballer who plays as a striker for Uruguayan Primera División club Nacional and the Uruguay national team. Nicknamed El Pistolero ('The Gunman'), he is known for his passing, finishing and comfort with the ball. Suárez is regarded as one of the best players of his generation and one of the greatest strikers of all time. Suárez has won two European Golden Shoes, an Eredivisie Golden Boot, a Premier League Golden Boot, and the Pichichi Trophy. He has scored over 500 career goals for club and country.

Suárez began his senior club career at Nacional in 2005. At age 19, he signed for Groningen, before transferring to Ajax in 2007. There, he won the KNVB Cup. In 2011, Suárez signed for Premier League club Liverpool, and won the League Cup in his first full season. In 2014, he equalled the goalscoring record for a 38-game Premier League season and won his first European Golden Shoe. That summer, Suárez moved to Barcelona in a transfer worth £64.98 million (€82.3 million), making him one of the most expensive players.

Dubbed MSN, Suárez was part of a dominant trio alongside Lionel Messi and Neymar, winning the treble of La Liga, the Copa del Rey and the UEFA Champions League in his first season. In his second season, he won the Pichichi Trophy and his second European Golden Shoe, becoming the first player since 2009 to win both awards other than Messi or Cristiano Ronaldo. He also led La Liga in assists, becoming the first player to do so in both goals and assists in league history. With Barcelona, Suárez won ten additional trophies, including three La Liga titles and three Copas del Rey. He signed for Atlético Madrid in 2020, winning his fifth La Liga title in his debut season.

At international level, Suárez is Uruguay's all-time leading goalscorer, and has represented his nation at three editions of the FIFA World Cup and four editions of the Copa América, as well as the 2012 Summer Olympics and the 2013 FIFA Confederations Cup. He was named in the 2010 World Cup All-Star Team and won the 2011 Copa América, where he was awarded Best Player. Outside of his football credentials, Suárez has been a source of controversy throughout his career, including a goal-line handball against Ghana at the 2010 FIFA World Cup, biting opponents on three occasions, accusations of and admitting to diving, and being found guilty by the FA in 2011 of racially abusing Patrice Evra.




Season Stats
2 appearances in the current 2023 Season
1 goals scored in the current 2023 Season


Career Honours


La Liga
2020-2021
Ath Madrid

La Liga Team of the Season
2019-2020
Barcelona

La Liga
2018-2019
Barcelona

La Liga Team of the Season
2018-2019
Barcelona

La Liga
2017-2018
Barcelona

Copa del Rey
2017-2018
Barcelona

Copa del Rey
2016-2017
Barcelona

Supercopa de España
2016
Barcelona

FIFA FIFPro World XI
2016
Barcelona

La Liga Trofeo Pichichi
2015-2016
Barcelona

La Liga Team of the Season
2015-2016
Barcelona

La Liga
2015-2016
Barcelona

Copa del Rey
2015-2016
Barcelona

European Golden Shoe
2015-2016
Barcelona

UEFA Team of the Year
2015
Barcelona

UEFA Super Cup
2015
Barcelona

FIFA Club World Cup
2015
Barcelona

La Liga
2014-2015
Barcelona

Copa del Rey
2014-2015
Barcelona

UEFA Champions League
2014-2015
Barcelona

Premier League Golden Boot
2013-2014
Liverpool

PFA Players Player of the Year
2013-2014
Liverpool

FWA Footballer of the Year
2013-2014
Liverpool

European Golden Shoe
2013-2014
Liverpool

Premier League Player of the Season
2013-2014
Liverpool

Football League Cup
2011-2012
Liverpool
Career Milestones


FIFA World Cup Player Of The Match
2018-06-20


FIFA World Cup Player Of The Match
2018-06-25
Former Youth Teams


2003-2005
Former Senior Teams


2005-2006

2006-2007

2007-

2007-2011

2011-2014

2014-2020

2020-2022
Former Club Staff

Contracts


2014-2021

2021-2022
Fanart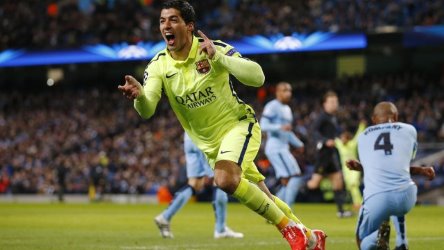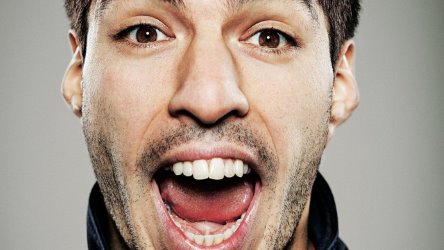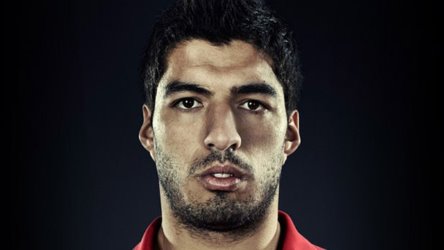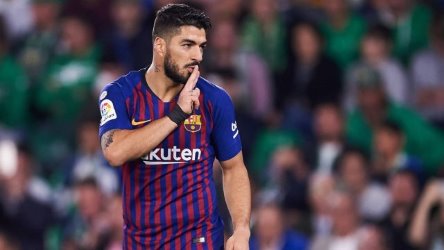 Banner
News Reports
None found...
Statistics





Uruguay
Appearances
FIFA World Cup
2020
3


Uruguay
Goals
FIFA World Cup
2020
4


Uruguay
Mins Played
FIFA World Cup
2020
250




Barcelona
Appearances
Supercopa de Espana
2019-2020
1


Barcelona
Appearances
UEFA Champions League
2019-2020
7


Barcelona
Appearances
Spanish La Liga
2019-2020
28


Barcelona
Assists
Supercopa de Espana
2019-2020
1


Barcelona
Assists
UEFA Champions League
2019-2020
3


Barcelona
Assists
Spanish La Liga
2019-2020
8


Barcelona
Goals
UEFA Champions League
2019-2020
5


Barcelona
Goals
Spanish La Liga
2019-2020
16


Barcelona
Mins Played
Supercopa de Espana
2019-2020
90


Barcelona
Mins Played
UEFA Champions League
2019-2020
568


Barcelona
Mins Played
Spanish La Liga
2019-2020
2,000




Uruguay
Appearances
International Friendlies
2019
3


Uruguay
Appearances
Copa America
2019
4


Uruguay
Assists
Copa America
2019
1


Uruguay
Assists
International Friendlies
2019
2


Uruguay
Goals
Copa America
2019
2


Uruguay
Goals
International Friendlies
2019
2


Uruguay
Mins Played
International Friendlies
2019
162


Uruguay
Mins Played
Copa America
2019
360




Barcelona
Appearances
Copa del Rey
2018-2019
5


Barcelona
Appearances
UEFA Champions League
2018-2019
10


Barcelona
Appearances
Spanish La Liga
2018-2019
33


Barcelona
Assists
Copa del Rey
2018-2019
1


Barcelona
Assists
UEFA Champions League
2018-2019
6


Barcelona
Assists
Spanish La Liga
2018-2019
8


Barcelona
Goals
UEFA Champions League
2018-2019
1


Barcelona
Goals
Copa del Rey
2018-2019
3


Barcelona
Goals
Spanish La Liga
2018-2019
19


Barcelona
Mins Played
Copa del Rey
2018-2019
313


Barcelona
Mins Played
UEFA Champions League
2018-2019
900


Barcelona
Mins Played
Spanish La Liga
2018-2019
2,829




Barcelona
Appearances
Supercopa de Espana
2018
1


Uruguay
Appearances
FIFA World Cup
2018
5


Uruguay
Appearances
International Friendlies
2018
6


Uruguay
Assists
FIFA World Cup
2018
1


Uruguay
Assists
International Friendlies
2018
2


Uruguay
Goals
FIFA World Cup
2018
2


Uruguay
Goals
International Friendlies
2018
4


Barcelona
Mins Played
Supercopa de Espana
2018
90


Uruguay
Mins Played
FIFA World Cup
2018
450


Uruguay
Mins Played
International Friendlies
2018
500




Barcelona
Appearances
Copa del Rey
2017-2018
6


Barcelona
Appearances
UEFA Champions League
2017-2018
10


Barcelona
Appearances
Spanish La Liga
2017-2018
33


Barcelona
Assists
Copa del Rey
2017-2018
2


Barcelona
Assists
UEFA Champions League
2017-2018
4


Barcelona
Assists
Spanish La Liga
2017-2018
13


Barcelona
Goals
UEFA Champions League
2017-2018
1


Barcelona
Goals
Copa del Rey
2017-2018
5


Barcelona
Goals
Spanish La Liga
2017-2018
25


Barcelona
Mins Played
Copa del Rey
2017-2018
481


Barcelona
Mins Played
UEFA Champions League
2017-2018
884


Barcelona
Mins Played
Spanish La Liga
2017-2018
2,902




Barcelona
Appearances
Supercopa de Espana
2017
2


Uruguay
Appearances
FIFA World Cup
2017
5


Barcelona
Assists
Supercopa de Espana
2017
1


Uruguay
Assists
FIFA World Cup
2017
1


Uruguay
Goals
FIFA World Cup
2017
2


Barcelona
Mins Played
Supercopa de Espana
2017
180


Uruguay
Mins Played
FIFA World Cup
2017
443




Barcelona
Appearances
Copa del Rey
2016-2017
6


Barcelona
Appearances
UEFA Champions League
2016-2017
9


Barcelona
Appearances
Spanish La Liga
2016-2017
35


Barcelona
Assists
Copa del Rey
2016-2017
1


Barcelona
Assists
UEFA Champions League
2016-2017
3


Barcelona
Assists
Spanish La Liga
2016-2017
15


Barcelona
Goals
UEFA Champions League
2016-2017
3


Barcelona
Goals
Copa del Rey
2016-2017
4


Barcelona
Goals
Spanish La Liga
2016-2017
28


Barcelona
Mins Played
Copa del Rey
2016-2017
540


Barcelona
Mins Played
UEFA Champions League
2016-2017
810


Barcelona
Mins Played
Spanish La Liga
2016-2017
2,862




Barcelona
Appearances
Supercopa de Espana
2016
1


Uruguay
Appearances
FIFA World Cup
2016
8


Uruguay
Assists
FIFA World Cup
2016
6


Barcelona
Goals
Supercopa de Espana
2016
1


Uruguay
Goals
FIFA World Cup
2016
3


Barcelona
Mins Played
Supercopa de Espana
2016
90


Uruguay
Mins Played
FIFA World Cup
2016
706




Barcelona
Appearances
UEFA Super Cup
2015-2016
1


Barcelona
Appearances
FIFA Club World Cup
2015-2016
2


Barcelona
Appearances
Copa del Rey
2015-2016
4


Barcelona
Appearances
UEFA Champions League
2015-2016
9


Barcelona
Appearances
Spanish La Liga
2015-2016
35


Barcelona
Assists
Copa del Rey
2015-2016
1


Barcelona
Assists
UEFA Super Cup
2015-2016
1


Barcelona
Assists
UEFA Champions League
2015-2016
3


Barcelona
Assists
Spanish La Liga
2015-2016
18


Barcelona
Goals
UEFA Super Cup
2015-2016
1


Barcelona
Goals
Copa del Rey
2015-2016
5


Barcelona
Goals
FIFA Club World Cup
2015-2016
5


Barcelona
Goals
UEFA Champions League
2015-2016
8


Barcelona
Goals
Spanish La Liga
2015-2016
40


Barcelona
Mins Played
UEFA Super Cup
2015-2016
120


Barcelona
Mins Played
FIFA Club World Cup
2015-2016
180


Barcelona
Mins Played
Copa del Rey
2015-2016
326


Barcelona
Mins Played
UEFA Champions League
2015-2016
810


Barcelona
Mins Played
Spanish La Liga
2015-2016
3,150




Barcelona
Appearances
Supercopa de Espana
2015
2


Barcelona
Assists
Supercopa de Espana
2015
1


Barcelona
Mins Played
Supercopa de Espana
2015
180




Barcelona
Appearances
Copa del Rey
2014-2015
6


Barcelona
Appearances
UEFA Champions League
2014-2015
10


Barcelona
Appearances
Spanish La Liga
2014-2015
27


Barcelona
Assists
UEFA Champions League
2014-2015
3


Barcelona
Assists
Copa del Rey
2014-2015
4


Barcelona
Assists
Spanish La Liga
2014-2015
16


Barcelona
Goals
Copa del Rey
2014-2015
2


Barcelona
Goals
UEFA Champions League
2014-2015
7


Barcelona
Goals
Spanish La Liga
2014-2015
16


Barcelona
Mins Played
Copa del Rey
2014-2015
527


Barcelona
Mins Played
UEFA Champions League
2014-2015
827


Barcelona
Mins Played
Spanish La Liga
2014-2015
2,178




Uruguay
Appearances
FIFA World Cup
2014
2


Uruguay
Appearances
International Friendlies
2014
4


Uruguay
Assists
International Friendlies
2014
1


Uruguay
Goals
FIFA World Cup
2014
2


Uruguay
Goals
International Friendlies
2014
3


Uruguay
Mins Played
FIFA World Cup
2014
178


Uruguay
Mins Played
International Friendlies
2014
328




Liverpool
Appearances
EFL Cup
2013-2014
1


Liverpool
Appearances
FA Cup
2013-2014
3


Liverpool
Appearances
English Premier League
2013-2014
33


Liverpool
Assists
FA Cup
2013-2014
2


Liverpool
Assists
English Premier League
2013-2014
17


Liverpool
Goals
English Premier League
2013-2014
31


Liverpool
Mins Played
EFL Cup
2013-2014
90


Liverpool
Mins Played
FA Cup
2013-2014
194


Liverpool
Mins Played
English Premier League
2013-2014
2,965




Uruguay
Appearances
International Friendlies
2013
3


Uruguay
Appearances
Confederations Cup
2013
5


Uruguay
Appearances
FIFA World Cup
2013
8


Uruguay
Assists
FIFA World Cup
2013
1


Uruguay
Assists
International Friendlies
2013
1


Uruguay
Goals
International Friendlies
2013
2


Uruguay
Goals
Confederations Cup
2013
3


Uruguay
Goals
FIFA World Cup
2013
4


Uruguay
Mins Played
International Friendlies
2013
225


Uruguay
Mins Played
Confederations Cup
2013
403


Uruguay
Mins Played
FIFA World Cup
2013
711




Liverpool
Appearances
EFL Cup
2012-2013
1


Liverpool
Appearances
FA Cup
2012-2013
2


Liverpool
Appearances
UEFA Europa League
2012-2013
8


Liverpool
Appearances
English Premier League
2012-2013
33


Liverpool
Assists
UEFA Europa League
2012-2013
2


Liverpool
Assists
English Premier League
2012-2013
11


Liverpool
Goals
EFL Cup
2012-2013
1


Liverpool
Goals
FA Cup
2012-2013
2


Liverpool
Goals
UEFA Europa League
2012-2013
4


Liverpool
Goals
English Premier League
2012-2013
23


Liverpool
Mins Played
EFL Cup
2012-2013
44


Liverpool
Mins Played
FA Cup
2012-2013
126


Liverpool
Mins Played
UEFA Europa League
2012-2013
595


Liverpool
Mins Played
English Premier League
2012-2013
2,955




Uruguay
Appearances
International Friendlies
2012
3


Uruguay
Appearances
FIFA World Cup
2012
5


Uruguay
Assists
FIFA World Cup
2012
1


Uruguay
Assists
International Friendlies
2012
2


Uruguay
Goals
FIFA World Cup
2012
2


Uruguay
Goals
International Friendlies
2012
2


Uruguay
Mins Played
International Friendlies
2012
264


Uruguay
Mins Played
FIFA World Cup
2012
450




Liverpool
Appearances
EFL Cup
2011-2012
4


Liverpool
Appearances
FA Cup
2011-2012
4


Liverpool
Appearances
English Premier League
2011-2012
31


Liverpool
Assists
EFL Cup
2011-2012
4


Liverpool
Assists
English Premier League
2011-2012
6


Liverpool
Goals
EFL Cup
2011-2012
3


Liverpool
Goals
FA Cup
2011-2012
3


Liverpool
Goals
English Premier League
2011-2012
11


Liverpool
Mins Played
EFL Cup
2011-2012
342


Liverpool
Mins Played
FA Cup
2011-2012
359


Liverpool
Mins Played
English Premier League
2011-2012
2,553




Uruguay
Appearances
FIFA World Cup
2011
3


Uruguay
Appearances
International Friendlies
2011
4


Uruguay
Appearances
Copa America
2011
6


Uruguay
Assists
FIFA World Cup
2011
1


Uruguay
Assists
Copa America
2011
2


Uruguay
Assists
International Friendlies
2011
2


Uruguay
Goals
International Friendlies
2011
1


Uruguay
Goals
Copa America
2011
4


Uruguay
Goals
FIFA World Cup
2011
5


Uruguay
Mins Played
FIFA World Cup
2011
256


Uruguay
Mins Played
International Friendlies
2011
341


Uruguay
Mins Played
Copa America
2011
550




Ajax
Appearances
UEFA Champions League
2010-2011
9


Ajax
Appearances
Dutch Eredivisie
2010-2011
13


Liverpool
Appearances
English Premier League
2010-2011
13


Ajax
Assists
UEFA Champions League
2010-2011
4


Liverpool
Assists
English Premier League
2010-2011
5


Ajax
Assists
Dutch Eredivisie
2010-2011
7


Ajax
Goals
UEFA Champions League
2010-2011
4


Liverpool
Goals
English Premier League
2010-2011
4


Ajax
Goals
Dutch Eredivisie
2010-2011
7


Ajax
Mins Played
UEFA Champions League
2010-2011
810


Liverpool
Mins Played
English Premier League
2010-2011
1,101


Ajax
Mins Played
Dutch Eredivisie
2010-2011
1,170




Uruguay
Appearances
International Friendlies
2010
5


Uruguay
Appearances
FIFA World Cup
2010
6


Uruguay
Assists
FIFA World Cup
2010
3


Uruguay
Goals
FIFA World Cup
2010
3


Uruguay
Goals
International Friendlies
2010
4


Uruguay
Mins Played
International Friendlies
2010
350


Uruguay
Mins Played
FIFA World Cup
2010
543




Ajax
Appearances
UEFA Europa League
2009-2010
9


Ajax
Appearances
Dutch Eredivisie
2009-2010
33


Ajax
Assists
UEFA Europa League
2009-2010
4


Ajax
Assists
Dutch Eredivisie
2009-2010
17


Ajax
Goals
UEFA Europa League
2009-2010
6


Ajax
Goals
Dutch Eredivisie
2009-2010
35


Ajax
Mins Played
UEFA Europa League
2009-2010
685


Ajax
Mins Played
Dutch Eredivisie
2009-2010
2,970




Uruguay
Appearances
International Friendlies
2009
1


Uruguay
Appearances
FIFA World Cup
2009
10


Uruguay
Assists
FIFA World Cup
2009
2


Uruguay
Goals
FIFA World Cup
2009
3


Uruguay
Mins Played
International Friendlies
2009
164


Uruguay
Mins Played
FIFA World Cup
2009
822




Ajax
Appearances
UEFA Cup
2008-2009
10


Ajax
Appearances
Dutch Eredivisie
2008-2009
31


Ajax
Assists
UEFA Cup
2008-2009
3


Ajax
Assists
Dutch Eredivisie
2008-2009
15


Ajax
Goals
UEFA Cup
2008-2009
5


Ajax
Goals
Dutch Eredivisie
2008-2009
22


Ajax
Mins Played
UEFA Cup
2008-2009
893


Ajax
Mins Played
Dutch Eredivisie
2008-2009
2,703




Uruguay
Appearances
International Friendlies
2008
4


Uruguay
Appearances
FIFA World Cup
2008
5


Uruguay
Assists
FIFA World Cup
2008
1


Uruguay
Goals
International Friendlies
2008
3


Uruguay
Mins Played
FIFA World Cup
2008
269


Uruguay
Mins Played
International Friendlies
2008
333




Ajax
Appearances
UEFA Champions League
2007-2008
2


Ajax
Appearances
UEFA Cup
2007-2008
2


Ajax
Appearances
UEFA Europa League
2007-2008
4


Ajax
Appearances
Dutch Eredivisie
2007-2008
33


Ajax
Assists
Dutch Eredivisie
2007-2008
14


Ajax
Goals
UEFA Champions League
2007-2008
1


Ajax
Goals
UEFA Europa League
2007-2008
2


Ajax
Goals
Dutch Eredivisie
2007-2008
17


Ajax
Mins Played
UEFA Cup
2007-2008
132


Ajax
Mins Played
UEFA Champions League
2007-2008
162


Ajax
Mins Played
UEFA Europa League
2007-2008
306


Ajax
Mins Played
Dutch Eredivisie
2007-2008
2,445




Uruguay
Appearances
International Friendlies
2007
1


Uruguay
Appearances
FIFA World Cup
2007
4


Uruguay
Assists
FIFA World Cup
2007
1


Uruguay
Goals
FIFA World Cup
2007
2


Uruguay
Mins Played
International Friendlies
2007
90


Uruguay
Mins Played
FIFA World Cup
2007
290




FC Groningen
Appearances
UEFA Cup
2006-2007
2


FC Groningen
Appearances
UEFA Europa League
2006-2007
4


FC Groningen
Appearances
Dutch Eredivisie
2006-2007
29


FC Groningen
Assists
UEFA Europa League
2006-2007
1


FC Groningen
Assists
Dutch Eredivisie
2006-2007
6


FC Groningen
Goals
UEFA Cup
2006-2007
1


FC Groningen
Goals
UEFA Europa League
2006-2007
3


FC Groningen
Goals
Dutch Eredivisie
2006-2007
10


FC Groningen
Mins Played
UEFA Cup
2006-2007
79


FC Groningen
Mins Played
UEFA Europa League
2006-2007
360


FC Groningen
Mins Played
Dutch Eredivisie
2006-2007
2,310




Nacional Montevideo
Appearances
Copa Libertadores
2006
3


Nacional Montevideo
Mins Played
Copa Libertadores
2006
116
Other Links