Site
Home /
Sport /
Fighting
/
Olympics Taekwondo
Logo
Upcoming Events
None Found...

Latest Results

Womens Flyweight Final (24 Jul 2021)
Description
Available in:

Taekwondo at the Summer Olympics made its first appearance as a demonstration sport at the 1988 Summer Olympics in Seoul, South Korea. The opening ceremony featured a mass demonstration of taekwondo with hundreds of adults and children performing moves in unison. Taekwondo was again a demonstration sport at the 1992 Summer Olympics in Barcelona, Spain. Taekwondo became a full medal sport at the 2000 Summer Olympics in Sydney, Australia, and has been a sport in the Olympic games since then.

Taekwondo at the 2020 Summer Olympics in Tokyo will feature 128 taekwondo fighters competing in eight weight categories; four for men, and four for women.


SeasonsTeams

Great Britain T -6


Israel Taekwond -11


Serbia Taekwond -11


Spain Taekwondo -10


Thailand Taekwo -10
Key
(

) Missing Artwork
(- 4) Missing 4 Players: Data and Artwork
(

) Team Complete
Trophy Icon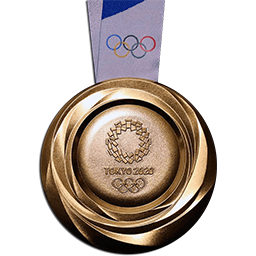 Fanart
Banner

Other Links