Site
Home /
Sport /
Basketball
/
Olympics Basketball
Logo
Upcoming Events
None Found...


Latest Results
07 Aug 21
France Basketba&nbsp
82 - 87
&nbsp
United States B
07 Aug 21
Slovenia Basket&nbsp
93 - 107
&nbsp
Australia Baske
05 Aug 21
United States B&nbsp
97 - 78
&nbsp
Australia Baske
05 Aug 21
France Basketba&nbsp
90 - 89
&nbsp
Slovenia Basket
03 Aug 21
Slovenia Basket&nbsp
94 - 70
&nbsp
Germany Basketb
03 Aug 21
Spain Basketbal&nbsp
81 - 95
&nbsp
United States B
03 Aug 21
Italy Basketbal&nbsp
75 - 84
&nbsp
France Basketba
03 Aug 21
Australia Baske&nbsp
97 - 59
&nbsp
Argentina Baske
01 Aug 21
Argentina Baske&nbsp
97 - 77
&nbsp
Japan Basket
01 Aug 21
Spain Basketbal&nbsp
87 - 95
&nbsp
Slovenia Basket
Description
Available in:

Basketball at the Summer Olympics has been a sport for men consistently since 1936. Prior to its inclusion as a medal sport, basketball was held as a demonstration event in 1904. Women's basketball made its debut in the Summer Olympics in 1976. FIBA organizes both the men's and women's FIBA World Olympic Qualifying Tournaments and the Summer Olympics basketball tournaments, which are sanctioned by the IOC.

The United States is by far the most successful country in Olympic basketball, with United States men's teams having won 15 of 18 tournaments in which they participated, including seven consecutive titles from 1936 through 1968. United States women's teams have won 8 titles out of the 10 tournaments in which they competed, including six in a row from 1996 to 2016. Besides the United States, Argentina is the only nation still in existence who has won either the men's or women's tournament. The Soviet Union, Yugoslavia and the Unified Team are the countries no longer in existence who have won the tournament. The United States are the defending champions in both men's and women's tournaments.

On June 9, 2017, the Executive Board of the International Olympic Committee announced that 3x3 basketball would become an official Olympic sport as of the 2020 Summer Olympics in Tokyo, Japan, for both men and women. (The 2020 Olympics was postponed to at least 2021 due to the COVID-19 pandemic).


SeasonsTeams

Argentina Baske -4


Australia Baske -5


Czech Republic -5


France Basketba


Germany Basketb -5


Iran Basketball -5


Italy Basketbal -5


Japan Basketbal -5


Nigeria Basketb -5


Slovenia Basket -5


Spain Basketbal -5


United States B
Key
(

) Missing Artwork
(- 4) Missing 4 Players: Data and Artwork
(

) Team Complete
Trophy Icon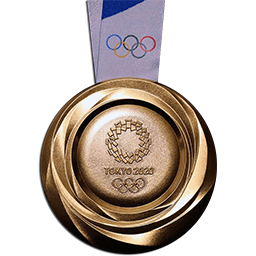 Fanart
Banner

Other Links