Site
Home /
Sport /
American Football
/
NFL
Logo
Upcoming Events
29 Nov 22
Indianapolis Co
&nbsp
17 - 24
Pittsburgh Stee
02 Dec 22
New England Pat
&nbsp
-
Buffalo Bills
04 Dec 22
Atlanta Falcons
&nbsp
-
Pittsburgh Stee
04 Dec 22
Baltimore Raven
&nbsp
-
Denver Broncos
04 Dec 22
Chicago Bears
&nbsp
-
Green Bay Packe
04 Dec 22
Detroit Lions
&nbsp
-
Jacksonville Ja
04 Dec 22
Houston Texans
&nbsp
-
Cleveland Brown
04 Dec 22
Minnesota Vikin
&nbsp
-
New York Jets
04 Dec 22
New York Giants
&nbsp
-
Washington Comm
04 Dec 22
Philadelphia Ea
&nbsp
-
Tennessee Titan



Latest Results
28 Nov 22
Philadelphia Ea&nbsp
40 - 33
&nbsp
Green Bay Packe
27 Nov 22
San Francisco 4&nbsp
13 - 0
&nbsp
New Orleans Sai
27 Nov 22
Kansas City Chi&nbsp
26 - 10
&nbsp
Los Angeles Ram
27 Nov 22
Seattle Seahawk&nbsp
34 - 40
&nbsp
Las Vegas Raide
27 Nov 22
Arizona Cardina&nbsp
24 - 25
&nbsp
Los Angeles Cha
27 Nov 22
Washington Comm&nbsp
19 - 13
&nbsp
Atlanta Falcons
27 Nov 22
Tennessee Titan&nbsp
16 - 20
&nbsp
Cincinnati Beng
27 Nov 22
New York Jets&nbsp
31 - 10
&nbsp
Chicago Bears
27 Nov 22
Miami Dolphins&nbsp
30 - 15
&nbsp
Houston Texans
27 Nov 22
Jacksonville Ja&nbsp
28 - 27
&nbsp
Baltimore Raven
Description
Available in:















The National Football League (NFL) is a professional American football league consisting of 32 teams, divided equally between the National Football Conference (NFC) and the American Football Conference (AFC). The NFL is one of the four major North American professional sports leagues, the highest professional level of American football in the world. The NFL's 18-week regular season runs from early September to early January, with each team playing 17 games and having one bye week. Following the conclusion of the regular season, seven teams from each conference (four division winners and three wild card teams) advance to the playoffs, a single-elimination tournament culminating in the Super Bowl, which is usually held on the first Sunday in February and is played between the champions of the NFC and AFC. The league is headquartered in New York City.

The NFL was formed in 1920 as the American Professional Football Association (APFA) before renaming itself the National Football League for the 1922 season. After initially determining champions through end-of-season standings, a playoff system was implemented in 1933 that culminated with the NFL Championship Game until 1966. Following an agreement to merge the NFL with the rival American Football League (AFL), the Super Bowl was first held in 1967 to determine a champion between the best teams from the two leagues and has remained as the final game of each NFL season since the merger was completed in 1970. Today, the NFL has the highest average attendance (67,591) of any professional sports league in the world and is the most popular sports league in the United States. The Super Bowl is also among the biggest club sporting events in the world, with the individual games accounting for many of the most watched television programs in American history and all occupying the Nielsen's Top 5 tally of the all-time most watched U.S. television broadcasts by 2015. The NFL is the wealthiest professional sports league by revenue, and the sports league with the most valuable teams.

The Green Bay Packers hold the most combined NFL championships with 13, winning nine titles before the Super Bowl era and four Super Bowls afterwards. Since the creation of the Super Bowl, the Pittsburgh Steelers and New England Patriots both have the most championship titles at six.




Seasons


1966-1967

1967-1968

1968-1969

1969-1970

1970-1971

1971-1972

1972-1973

1973-1974

1974-1975

1975-1976

1976-1977

1977-1978

1978-1979

1979-1980

1980-1981

1981-1982

1982-1983

1983-1984

1984-1985

1985-1986

1986-1987

1987-1988

1988-1989

1989-1990

1990-1991

1991-1992

1992-1993

1993-1994

1994-1995

1995-1996

1996-1997

1997

1997-1998

1998-1999

1999

2000

2001

2002

2003

2004

2005

2006

2007

2008

2009

2010

2011

2012

2012-2013

2013

2014

2015

2016

2017

2018

2019

2020

2021

2022
Teams

Arizona Cardinals


Atlanta Falcons


Baltimore Ravens


Buffalo Bills


Carolina Panthers


Chicago Bears-5


Cincinnati Bengal-5


Cleveland Browns


Dallas Cowboys


Denver Broncos


Detroit Lions


Green Bay Packers


Houston Texans


Indianapolis Colt-1


Jacksonville Jagu


Kansas City Chief


Las Vegas Raiders


Los Angeles Charg


Los Angeles Rams-4


Miami Dolphins


Minnesota Vikings-1


New England Patri


New Orleans Saint


New York Giants


New York Jets


Philadelphia Eagl-5


Pittsburgh Steele


San Francisco 49e


Seattle Seahawks


Tampa Bay Buccane


Tennessee Titans-2


Washington Comman
Key
(

) Missing Artwork
(- 4) Missing 4 Players: Data and Artwork
(

) Team Complete
Trophy Icon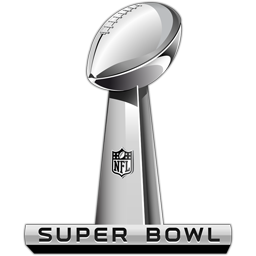 Fanart
Banner

Other Links