Site
Home /
Sport /
Motorsport
/
IndyCar Series
Logo
Upcoming Events
None Found...

Latest Results

Acura Grand Prix of Long Beach (26 Sep 2021)

Firestone Grand Prix of Monterey (19 Sep 2021)

Grand Prix of Portland (12 Sep 2021)

Bommarito Automotive Group 500 (21 Aug 2021)

Big Machine Spiked Coolers Grand Prix (14 Aug 2021)

Big Machine Music City Grand Prix (08 Aug 2021)

Honda Indy 200 at Mid Ohio (04 Jul 2021)

REV Group Grand Prix (20 Jun 2021)

Chevrolet Detroit Grand Prix Race 2 (13 Jun 2021)

Chevrolet Detroit Grand Prix Race 1 (12 Jun 2021)
Description
Available in:



The IndyCar Series (known as the Verizon IndyCar Series for sponsorship reasons) is the premier level of American open wheel racing. The current championship, introduced by Indianapolis Motor Speedway owner Tony George, began in 1996 as a competitor to CART known as the Indy Racing League (IRL). Citing CART's increasing reliance on expensive machinery and overseas drivers, George aimed to create a lower-cost alternative. In 2008, the Verizon IndyCar Series merged with the Champ Car World Series (formerly CART). The series is sanctioned by IndyCar.


Seasons

2010

2011

2012

2013

2014

2015

2016

2017

2018

2019

2020

2021
Teams

A. J. Foyt Enterp


Andretti Autospor


Carlin Motorsport


Chip Ganassi Indy


Dale Coyne Racing


Ed Carpenter Raci


Jonathan Byrd's R


Juncos Racing


Rahal Letterman L


Schmidt Peterson


Team Penske Indyc
Key
(

) Missing Artwork
(- 4) Missing 4 Players: Data and Artwork
(

) Team Complete
Trophy Icon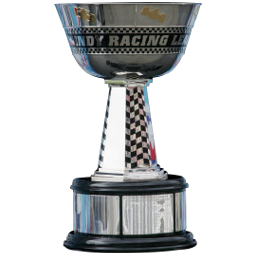 Fanart
Banner

Other Links