Event
South Point 400
Date
Sun 27th September 2020 UTC
Sun 27th September 2020 Local
Time
23:00:00 UTC
19:00:00 Local
Poster
Thumb
Square Poster
Recent Record
Click here to show
League
NASCAR Sprint Cup Series
Season
2020
Round
35
Location
Las Vegas Motor Speedway
(0 Attendance)
Site
Home /
Sport /
Motorsport
/
NASCAR Sprint Cup Series
/
2020
/
South Point 400
Video Highlights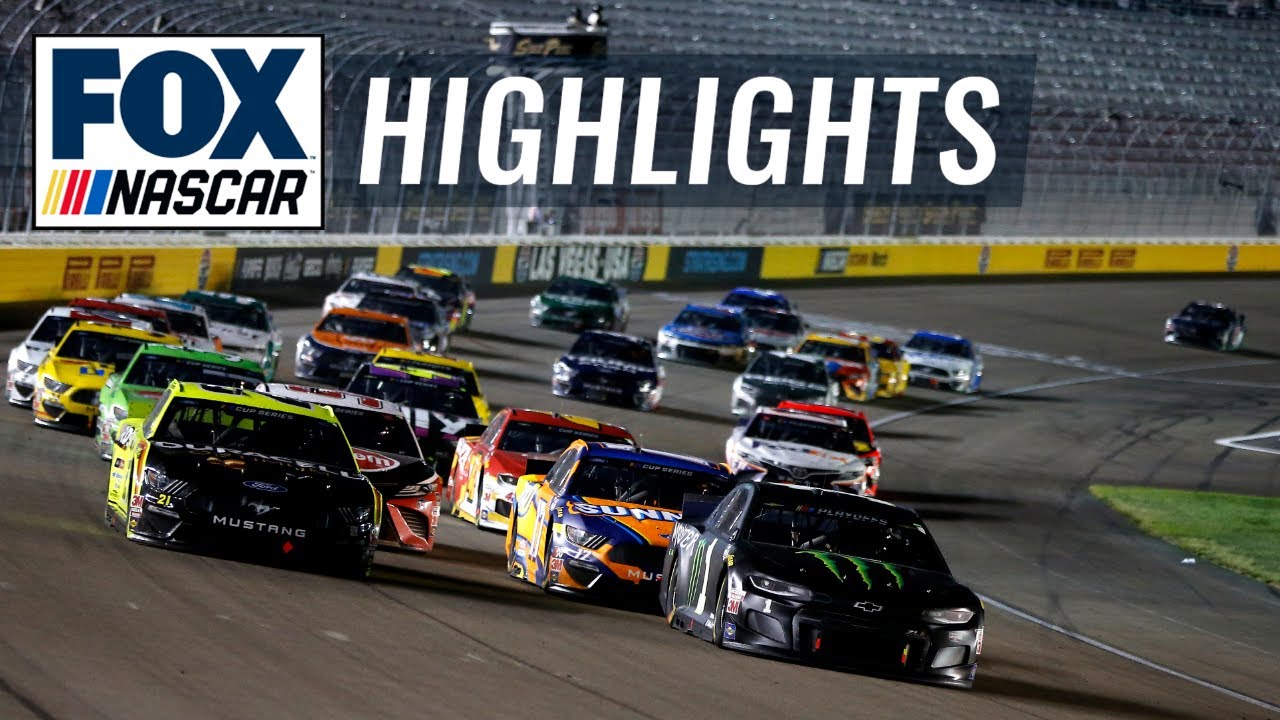 Play on YouTube
Event Statistics Description


Sunday's South Point 400 marks the first race of the Round of 12 for the NASCAR Cup Series. With the uncertainty that Talladega and the Charlotte Roval bring to teams, Championship contenders will be pressured to preform well in this race to put themselves in a good position to advance to the Round of 8. The 1.5-mile tri-oval located in Las Vegas Valley, Nevada, has an asphalt racing surface with 20 degrees of banking in each turn and 9 degrees on the front and backstretch. While the track first opened in 1996, the Cup Series held its inaugural race at the track in 1998 with NASCAR Hall of Fame inductee Mark Martin leading 82 of 267 laps and taking home the first-ever checkered flag in Sin City.
The victory was a high stakes haul, automatically earning a position for Busch in the next round of the NASCAR Cup Series Playoffs – moving the 2004 series champion from last place among the 12 playoff drivers entering the race to the first driver with a guaranteed spot in the Round of 8.
Busch held off Wood Brothers Racing driver Matt DiBenedetto by .148 seconds for the win – keeping the fan-favorite DiBenedetto from a first career victory. Denny Hamlin, who led a race-best 121 laps, finished third. Martin Truex Jr. and Alex Bowman rounded out the top five.

Reports
None found...
Result List
1
Kurt Busch
268 Laps
2
Matt DiBenedetto
268 Laps
3
Denny Hamlin
268 Laps
4
Martin Truex Jr.
268 Laps
5
Alex Bowman
268 Laps
6
Kyle Busch
268 Laps
7
Ryan Blaney
268 Laps
8
Erik Jones
268 Laps
9
Chris Buescher
268 Laps
10
Kevin Harvick
268 Laps
Result DescriptionPopular Tweets

Fanart

Banner



Other Event Name




Potential Filename

NASCAR.Sprint.Cup.Series.2020-09-27.South.Point.400.ext

Download Metadata


Kodi NFO File