Site
Home /
Sport /
Motorsport
/
NASCAR Cup Series
/
2023
/
Goodyear 400
Video Highlights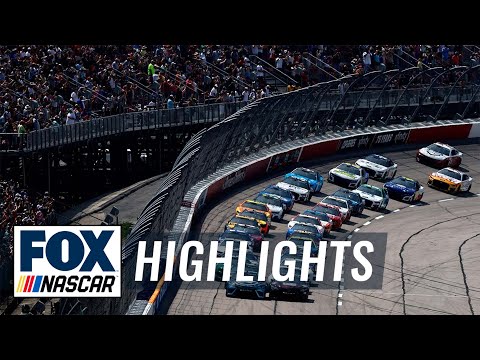 Play on YouTube
Event Statistics Description


The Goodyear 400 is a NASCAR Cup Series race held at Darlington Raceway in Darlington, South Carolina. A 100-mile (160 km) race was held in May at the track in 1952, however the event did not become a regular one on the NASCAR schedule until 1957, as a 300 miles (480 km) race in the Convertible Division, then known as the Rebel 300. In 1966, the race was expanded to 400 miles (640 km), and in 1973 to 500 miles (800 km). In 1994, the race was relegated again to 400 miles. For a time, the race was held on or around Confederate Memorial Day, which is observed on May 10 in the state of South Carolina.

Reports
None found...
Result List
1
William Byron
295 Laps
2
Kevin Harvick
295 Laps
3
Chase Elliott
295 Laps
4
Brad Keselowski
295 Laps
5
Darrell Wallace Jr.
295 Laps
6
Harrison Burton
295 Laps
7
Kyle Busch
295 Laps
8
Justin Haley
295 Laps
9
Ryan Blaney
295 Laps
10
Chris Buescher
295 Laps
Result Description
William Byron took full advantage of a late on-track incident between Ross Chastain and Kyle Larson to triumph in Sunday's Goodyear 400 at Darlington Raceway and become the first three-time winner in the NASCAR Cup Series this season.
For Byron, the victory was sweet redemption for last season's spring race at the 'Lady in Black,' where Joey Logano's bump-and-run denied Byron his first victory at the fabled speedway.
It was a Lap 288 crash between Chastain and Larson-while battling for the lead-that gave Byron the opportunity to collect his seventh career victory.

Popular Tweets

Fanart

Banner



Other Event Name




Potential Filename

Download Metadata

Kodi NFO File