Name
Kent
Badge
User Rating

(0 users)


Next Event

Nottinghamshire vs Kent (10 Sep)
Head Coach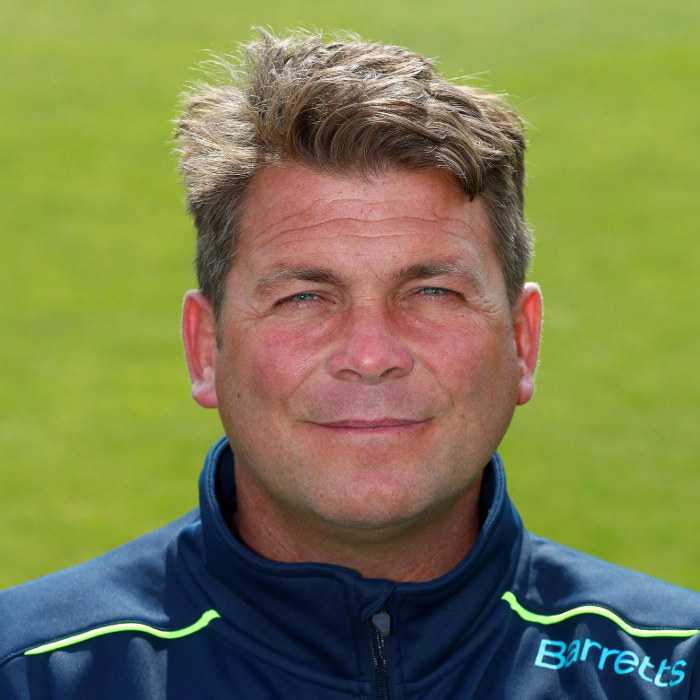 Matthew Walker
Recent Form
W
W
W
L
D
Established
1842 (177 years old)
Sport

Cricket
Stadium/Home
St Lawrence Ground
(7,000 Capacity)
Jersey or Equipment Clearart

Location
Canterbury
Nicknames
limited overs, Kent Spitfires
League
County Championship Division 1
Last Edit
smudgie: 11/Apr/19
Site
Home /
Cricket
/
County Championship Division 1
/
Kent
Upcoming Events
10 Sep 19
Nottinghamshire &nbsp
-
&nbspKent
16 Sep 19
Yorkshire &nbsp
-
&nbspKent
23 Sep 19
Kent &nbsp
-
&nbspHampshire

Latest Results

18 Aug 19
Kent
&nbsp
-
&nbsp
Essex
13 Jul 19
Hampshire
&nbsp
707 - 612
&nbsp
Kent
07 Jul 19
Surrey
&nbsp
489 - 493
&nbsp
Kent
30 Jun 19
Kent
&nbsp
585 - 574
&nbsp
Warwickshire
17 Jun 19
Kent
&nbsp
672 - 387
&nbsp
Nottinghamshire
Description
Available in:

Kent County Cricket Club is one of the eighteen first-class county clubs within the domestic cricket structure of England and Wales. It represents the historic county of Kent. The club was first founded in 1842 but teams representing the county have played top-class cricket since the early 18th century. Kent have competed in the County Championship since the official start of the competition in 1890 and have played in every top-level domestic cricket competition in England. The club's limited overs team is called the Kent Spitfires after the Supermarine Spitfire.
County Championship 1906, 1909, 1910, 1913, 1970, 1978.


Team Members

Show Thumbs


Cutouts


Renders

Daniel
Bell-Drummond




Alex
Blake




Mitchell
Claydon




Zak
Crawley




Sean
Dickson




Heino
Kuhn




Matthew
Milnes




Harry
Podmore




Matt
Renshaw




Ollie
Robinson




Darren
Stevens



= Contract years remaining
Stadium or Home
The St Lawrence Ground is a cricket ground in Canterbury, Kent, referred to as the Spitfire Ground, St Lawrence due to commercial sponsorship, and is the home of Kent County Cricket Club. It is one of the oldest grounds on which first-class cricket is played, having been in use since 1847. It is also notable as one of the two grounds used regularly for first-class cricket that have a tree within the boundary (the other is the City Oval in Pietermaritzburg).
Cricket grounds in most parts of the world are devoid of any trees or shrubs. The lime tree at the St Lawrence Ground was an exception: the ground opened as the Beverley Ground in 1847, and was built around the tree. The presence of a tree within the playing area required special local rules. Shots blocked by the tree were counted as a four. Only four cricketers have cleared the tree to score a six: Arthur 'Jacko' Watson of Sussex in 1925, the West Indies' Learie Constantine (1928), Middlesex's Jim Smith (1939), and Carl Hooper (1992).
Fanart
Banner

Other Links