Name
Warwickshire
Badge
User Rating

(0 users)


Next Event

Warwickshire vs Somerset (18 Aug)
Head Coach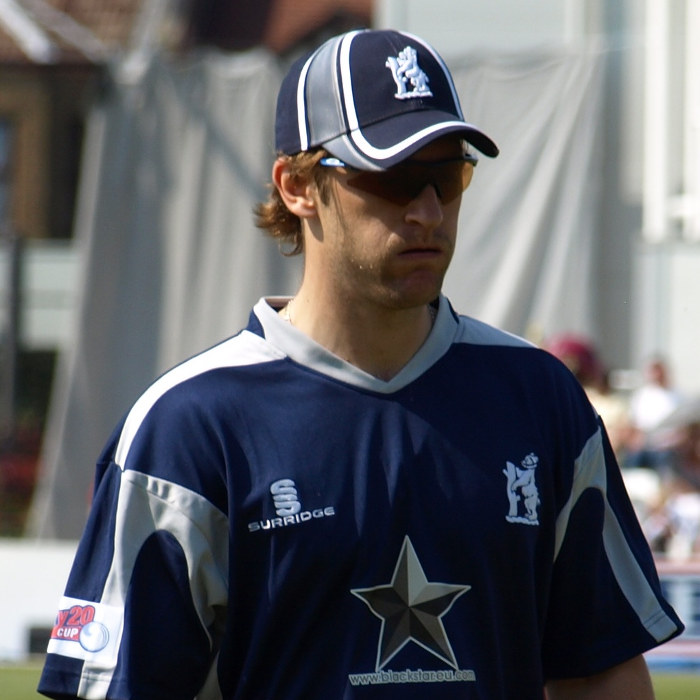 Jim Troughton
Recent Form
W
D
D
D
D
Established
1882 (137 years old)
Sport

Cricket
Stadium/Home
Edgbaston
(25,000 Capacity)
Jersey Clearart

Location
Birmingham
Nicknames
limited overs,Warwickshire Bears
League
County Championship Division 1
Last Edit
smudgie: 14/Apr/19
Site
Home /
Cricket
/
County Championship Division 1
/
Warwickshire
Upcoming Events
18 Aug 19
Warwickshire &nbsp
-
&nbspSomerset
10 Sep 19
Essex &nbsp
-
&nbspWarwickshire
16 Sep 19
Nottinghamshire &nbsp
-
&nbspWarwickshire
23 Sep 19
Warwickshire &nbsp
-
&nbspYorkshire

Latest Results

13 Jul 19
Warwickshire
&nbsp
-
&nbsp
Essex
07 Jul 19
Hampshire
&nbsp
-
&nbsp
Warwickshire
30 Jun 19
Kent
&nbsp
-
&nbsp
Warwickshire
24 Jun 19
Surrey
&nbsp
-
&nbsp
Warwickshire
17 Jun 19
Yorkshire
&nbsp
470 - 473
&nbsp
Warwickshire
Description
Available in:

Warwickshire County Cricket Club is one of eighteen first-class county clubs within the domestic cricket structure of England and Wales. It represents the historic county of Warwickshire. Its 50 overs team is called the Warwickshire Bears and its T20 team the Birmingham Bears. Founded in 1882, the club held minor status until it was classified as an unofficial first-class team by substantial sources in 1894; classified as an official first-class team from 1895 by Marylebone Cricket Club (MCC) and the County Championship clubs; classified as a List A team since the beginning of limited overs cricket in 1963; and classified as a senior Twenty20 team since 2003. Warwickshire's kit colours are black and gold and the shirt sponsor is Gullivers Sports Travel. The club's home is Edgbaston Cricket Ground in south Birmingham, which regularly hosts Test and One Day International matches.
County Championship 1911, 1951, 1972, 1994, 1995, 2004, 2012.


Team Members

Show Thumbs


Cutouts


Renders

Matthew
Lamb





Tim
Ambrose




Henry
Brookes




Sam
Hain




Adam
Hose




Craig
Miles




Tom
Milnes




Jeetan
Patel




Will
Rhodes




Dominic
Sibley




Ryan
Sidebottom



= Contract years remaining
Stadium or Home
Edgbaston Cricket Ground, also known as the County Ground or Edgbaston Stadium, is a cricket ground in the Edgbaston area of Birmingham, England. It is home to Warwickshire County Cricket Club, and is also used for Test matches, One Day Internationals and Twenty20 Internationals. Edgbaston has also hosted the T20 domestic finals day more than any other cricket ground.
Edgbaston was also the first English ground outside Lord's to host a major international one day tournament final when it hosted the ICC Champions Trophy final in 2013.
Edgbaston was the venue of the first senior game under floodlights in English cricket and has hosted the first day/night Test match in England in August 2017 when England played the West Indies.
With permanent seating for approximately 25,000 spectators, Edgbaston is the fourth-largest cricketing venue in the United Kingdom, after Lord's, Old Trafford and The Oval.
Fanart
Banner

Other Links