Name
Golden State Warriors
Badge
User Rating

(0 users)


Next Event

Golden State Warriors vs Utah Jazz (23 Jan)
Head Coach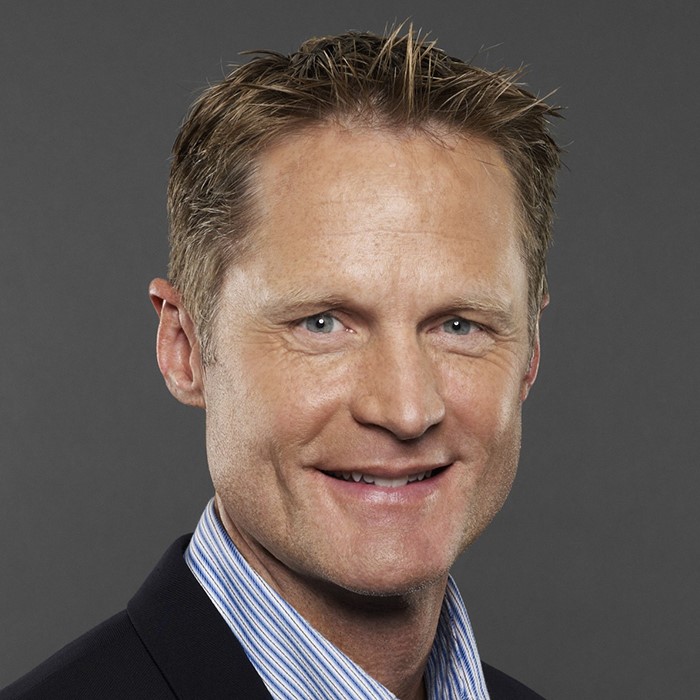 Steve Kerr
Recent Form
L
L
L
W
L
Established
1946 (74 years old)
Sport

Basketball
Stadium/Home
Chase Center
(18,064 Capacity)
Jersey or Equipment Clearart
Location
San Francisco, California, USA
NicknamesLeague
NBA
Last Edit
zag: 19/Nov/19
Site
Home /
Basketball
/
NBA
/
Golden State Warriors
Upcoming Events
23 Jan 20
Golden State &nbsp
-
&nbspUtah Jazz
25 Jan 20
Golden State &nbsp
-
&nbspIndiana Pacers
28 Jan 20
Philadelphia 76ers &nbsp
-
&nbspGolden State
31 Jan 20
Boston Celtics &nbsp
-
&nbspGolden State
02 Feb 20
Cleveland Cavaliers &nbsp
-
&nbspGolden State

Latest Results

21 Jan 20
Portland Trail
&nbsp
129 - 124
&nbsp
Golden State
19 Jan 20
Golden State
&nbsp
109 - 95
&nbsp
Orlando Magic
17 Jan 20
Golden State
&nbsp
131 - 134
&nbsp
Denver Nuggets
15 Jan 20
Golden State
&nbsp
97 - 124
&nbsp
Dallas Mavericks
12 Jan 20
Memphis Grizzlies
&nbsp
122 - 102
&nbsp
Golden State
Description
Available in:


Golden State Warriors (en español: Guerreros del Estado Dorado) es un equipo profesional de baloncesto que juega en la NBA con base en Oakland, California. "Golden State" deriva del sobrenombre con que se conoce al estado de California, The Golden State (Estado Dorado), derivado de la Fiebre del Oro de 1849 y de sus doradas colinas. Actualmente hay un plan de traslado del equipo, previsto para el año 2017. Para esa fecha, la franquicia fijará su sede en San Francisco (California), ciudad donde ya estuvo instalado el equipo anteriormente.

Fueron los primeros de la NBA en incorporar mangas en las camisetas. Anteriormente las llevaron los Boston Celtics en la temporada 1946-47 cuando todavía no se había fundado la NBA.


Team Members

Show Thumbs


Cutouts


Renders

Andrew
Bogut




Alec
Burks




Willie
Cauley-Stein




Stephen
Curry



Marcus
Derrickson




Jacob
Evans




Draymond
Green




Glenn
Robinson





Jonas
Jerebko




Damion
Lee




Shaun
Livingston




Kevon
Looney




Alfonzo
McKinnie




Jordan
Poole




D'Angelo
Russell




Omari
Spellman




Klay
Thompson



= Contract years remaining
Stadium or Home
Chase Center is an indoor arena in the Mission Bay neighborhood of San Francisco, California. The building is the home venue for the Golden State Warriors of the National Basketball Association (NBA) and occasionally for San Francisco Dons men's basketball. The Warriors, who have been located in the San Francisco Bay Area since 1962, played their home games at Oakland Arena in Oakland from 1971 to 2019. Chase Center opened on September 6, 2019.
Fanart
Banner

Other Links