Name
Nicola Adams
Thumb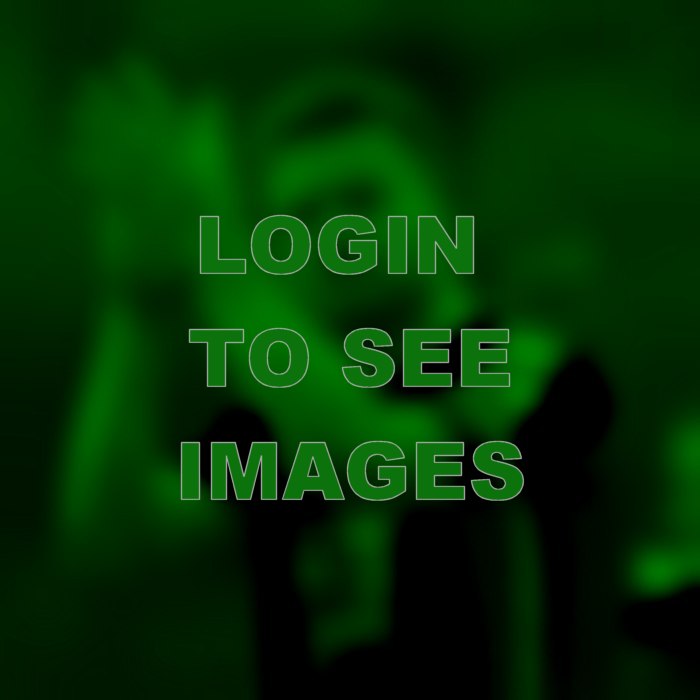 Image Source: Unknown
report
User Rating

(0 users)
Complete

80%
Born
1982 (39 years old)
Birth Place

Leeds, West Yorkshire, England
Position
Boxer
Team NumberHeight
5 ft 5 in (165 cm)
Outfitter
KitSideAgentWage YearPlayer Cutout
Player Action Render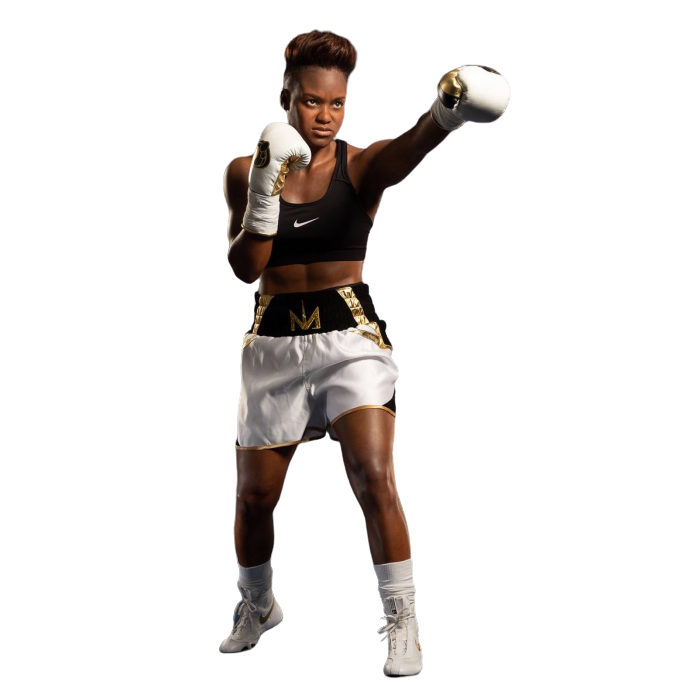 Sport

Fighting
Team
Boxing Women
2nd Team
League
Boxing
Creative Commons Artwork
No
Site
Home /
Sport
/
Fighting
/
Boxing
/
Boxing Women /
Nicola Adams
Description
Available in:

Nicola Adams OBE (born 26 October 1982) is a British professional boxer. The first woman to win an Olympic boxing title in 2012, she is the 2012 and 2016 Olympic gold medallist in the women's flyweight division. As of 27 May 2016 she is the reigning Olympic, World and European Games champion at flyweight, and has won the entire set of amateur championships available to her - Olympic, Commonwealth and European Games' titles, and the World, European and European Union championships.


Rainbow Plaque in Leeds honouring her as the first openly LGBT+ person to win an Olympic Boxing Gold
Adams represented Haringey Police Community Club at boxing. She is openly bisexual, and was named the most influential LGBT person in Britain by The Independent in 2012. She also became the first openly LGBT person to win an Olympic boxing Gold medal, after her win at the 2012 Summer Olympics.

ersonal life
Adams was born in Leeds, West Yorkshire. She was educated at Agnes Stewart Church of England High School, Ebor Gardens, Leeds. She also went to Hopwood Hall College in Rochdale. In November 2012, she topped the list of The Independent's 101 most influential LGBT people in Britain for 2012. Nicola's Heritage is, British & French/Caribbean, Nevis/St Kitts & St Maarten.

Career
Adams fought (and won) her first bout at the age of 13, but it was four years before she found a second opponent. In 2001, she became the first woman boxer ever to represent England, in a fight against an Irish boxer. In 2003, she became English amateur champion for the first time, and she retained the title at the next 3 championships.

In 2007, Adams was the first English female to win a medal in a major tournament, taking Silver in the bantamweight (54kg) division at the European Championships in Denmark. She won Silver again at the world championships in Ningbo, China, in 2008. The following year she had to abstain from the sport for several months due to a back injury, but she returned to success at the 2010 world championships in Bridgetown, Barbados, taking Silver again, competing now at flyweight (51kg). Adams struggled to continue her boxing career due to lack of funds. She worked as an acting extra on soap operas such as Coronation Street, Emmerdale, and EastEnders, and worked as a builder before the International Olympic Committee backed funding for women's boxing in 2009.

In November 2010, Adams was victorious in the first ever GB Amateur Boxing Championship at the Echo Arena Liverpool. In 2011, she won Gold at the European Union Amateur Boxing Championships in Katowice. In July 2011, the BBC included Adams in a feature on "6 Promising Britons to watch in the Olympics".


Nicola Adams (red) at the final of the European Games 2015 in Baku (Azerbaijan)
In the 2012 Summer Olympics, Adams defeated Mary Kom from India in the Flyweight semi-final. She went on to defeat Chinese boxer and world number one Ren Cancan in the final to claim the first Olympic women's boxing Gold medal.

At the 2014 Commonwealth Games in Glasgow, Adams knocked out Michaela Walsh of Northern Ireland to take the gold medal in the women's flyweight division on a split decision.

At the 2016 Rio Olympic games Adams successfully defended her Olympic title, defeating Sarah Ourahmoune of France in the Final on 20 August, becoming the first female boxer to successfully defend an Olympic title and the first British boxer to defend an Olympic title in 92 years, the last to do so being Harry Mallin in 1924.

On 23 January 2017 it was confirmed that Adams had turned professional, having signed with promoter Frank Warren.

Adams had a 40-36 points victory over Virginia Carcamo of Argentina in Adams' professional debut.


Career Honours

Career MilestonesFormer Youth Teams

Former Senior Teams

Former Club Staff

Contracts

Fanart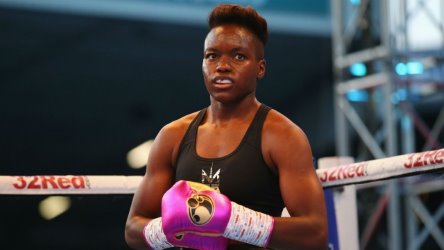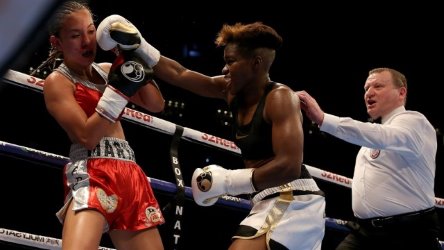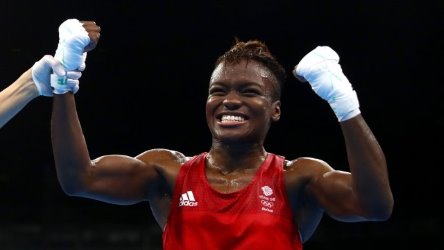 Banner


News Reports
None found...
Statistics

None Found...
Other Links