Site
Home /
Sport
/
Soccer
/
French Ligue 1
/
Monaco /
Wissam Ben Yedder
Description
Available in:

Wissam Ben Yedder (born 12 August 1990) is a French professional footballer who plays as a striker for Ligue 1 club AS Monaco.

Having begun his career at amateurs UJA Alfortville, he joined Toulouse in 2010. He totalled 71 goals in 174 games for them, surpassing André-Pierre Gignac as their greatest league scorer of the 21st century. He moved to Sevilla for €9 million in 2016, and scored 70 goals in 138 games in three seasons. A €40 million transfer to Monaco followed in 2019, and he was Ligue 1 top scorer in his first season back.

At international level, Ben Yedder represented France at under-21 level, and at futsal. He made his full international debut for France in March 2018.




Season Stats
14 appearances in the current 2021-2022 Season
11 goals scored in the current 2021-2022 Season












Career Honours


Former Youth Teams



Former Senior Teams

2010-2016

2016-2019

2018-

Former Club Staff
Contracts

| | | | |
| --- | --- | --- | --- |
| 2016-2021 | | 2019-2024 | |
Fanart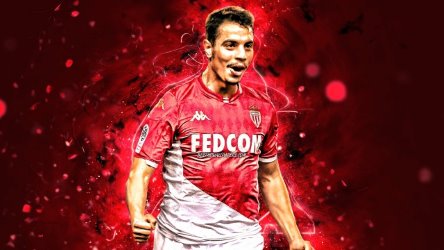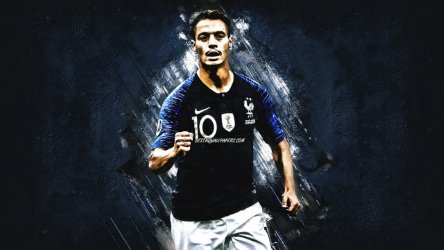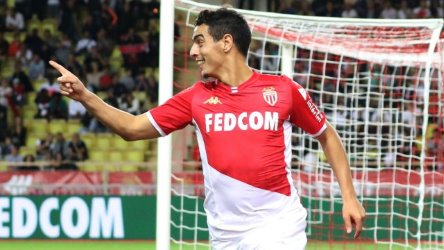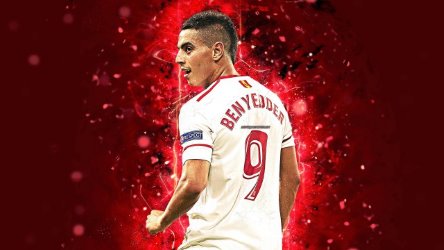 Banner


Statistics





Monaco
Appearances
Coupe de France
2019-2020
3


Monaco
Appearances
Coupe de la Ligue
2019-2020
2


Monaco
Appearances
French Ligue 1
2019-2020
26


Monaco
Assists
French Ligue 1
2019-2020
7


Monaco
Assists
Coupe de France
2019-2020
2


Monaco
Goals
Coupe de France
2019-2020
1


Monaco
Goals
French Ligue 1
2019-2020
18


Monaco
Mins Played
Coupe de France
2019-2020
242


Monaco
Mins Played
Coupe de la Ligue
2019-2020
42


Monaco
Mins Played
French Ligue 1
2019-2020
2,173




France
Appearances
International Friendlies
2019
1


France
Mins Played
International Friendlies
2019
45




Sevilla
Appearances
UEFA Europa League
2018-2019
13


Sevilla
Appearances
Spanish La Liga
2018-2019
35


Sevilla
Appearances
Copa del Rey
2018-2019
5


Sevilla
Assists
UEFA Europa League
2018-2019
2


Sevilla
Assists
Spanish La Liga
2018-2019
9


Sevilla
Goals
UEFA Europa League
2018-2019
10


Sevilla
Goals
Spanish La Liga
2018-2019
18


Sevilla
Goals
Copa del Rey
2018-2019
2


Sevilla
Mins Played
UEFA Europa League
2018-2019
981


Sevilla
Mins Played
Spanish La Liga
2018-2019
2,818


Sevilla
Mins Played
Copa del Rey
2018-2019
221




France
Appearances
International Friendlies
2018
1


Sevilla
Appearances
Supercopa de Espana
2018
1


France
Mins Played
International Friendlies
2018
18


Sevilla
Mins Played
Supercopa de Espana
2018
5




Sevilla
Appearances
UEFA Champions League
2017-2018
11


Sevilla
Appearances
Spanish La Liga
2017-2018
25


Sevilla
Appearances
Copa del Rey
2017-2018
6


Sevilla
Assists
Spanish La Liga
2017-2018
3


Sevilla
Assists
Copa del Rey
2017-2018
2


Sevilla
Goals
UEFA Champions League
2017-2018
10


Sevilla
Goals
Spanish La Liga
2017-2018
9


Sevilla
Goals
Copa del Rey
2017-2018
3


Sevilla
Mins Played
UEFA Champions League
2017-2018
827


Sevilla
Mins Played
Spanish La Liga
2017-2018
1,699


Sevilla
Mins Played
Copa del Rey
2017-2018
215




Sevilla
Appearances
UEFA Champions League
2016-2017
5


Sevilla
Appearances
Spanish La Liga
2016-2017
31


Sevilla
Appearances
Copa del Rey
2016-2017
4


Sevilla
Assists
Spanish La Liga
2016-2017
5


Sevilla
Assists
Copa del Rey
2016-2017
1


Sevilla
Goals
UEFA Champions League
2016-2017
2


Sevilla
Goals
Spanish La Liga
2016-2017
11


Sevilla
Goals
Copa del Rey
2016-2017
5


Sevilla
Mins Played
UEFA Champions League
2016-2017
230


Sevilla
Mins Played
Spanish La Liga
2016-2017
1,668


Sevilla
Mins Played
Copa del Rey
2016-2017
278




Sevilla
Appearances
Supercopa de Espana
2016
2


Sevilla
Mins Played
Supercopa de Espana
2016
92




Toulouse
Appearances
French Ligue 1
2015-2016
35


Toulouse
Appearances
Coupe de la Ligue
2015-2016
4


Toulouse
Appearances
Coupe de France
2015-2016
2


Toulouse
Assists
French Ligue 1
2015-2016
5


Toulouse
Assists
Coupe de France
2015-2016
1


Toulouse
Goals
French Ligue 1
2015-2016
17


Toulouse
Goals
Coupe de la Ligue
2015-2016
5


Toulouse
Goals
Coupe de France
2015-2016
1


Toulouse
Mins Played
French Ligue 1
2015-2016
2,893


Toulouse
Mins Played
Coupe de la Ligue
2015-2016
383


Toulouse
Mins Played
Coupe de France
2015-2016
72




Toulouse
Appearances
French Ligue 1
2014-2015
36


Toulouse
Appearances
Coupe de France
2014-2015
1


Toulouse
Appearances
Coupe de la Ligue
2014-2015
1


Toulouse
Assists
French Ligue 1
2014-2015
5


Toulouse
Goals
French Ligue 1
2014-2015
14


Toulouse
Goals
Coupe de France
2014-2015
1


Toulouse
Mins Played
French Ligue 1
2014-2015
2,872


Toulouse
Mins Played
Coupe de France
2014-2015
26


Toulouse
Mins Played
Coupe de la Ligue
2014-2015
90




Toulouse
Appearances
French Ligue 1
2013-2014
38


Toulouse
Appearances
Coupe de France
2013-2014
2


Toulouse
Appearances
Coupe de la Ligue
2013-2014
2


Toulouse
Assists
French Ligue 1
2013-2014
5


Toulouse
Goals
French Ligue 1
2013-2014
16


Toulouse
Goals
Coupe de la Ligue
2013-2014
1


Toulouse
Mins Played
French Ligue 1
2013-2014
3,003


Toulouse
Mins Played
Coupe de France
2013-2014
63


Toulouse
Mins Played
Coupe de la Ligue
2013-2014
24




Toulouse
Appearances
French Ligue 1
2012-2013
34


Toulouse
Appearances
Coupe de France
2012-2013
2


Toulouse
Appearances
Coupe de la Ligue
2012-2013
1


Toulouse
Assists
French Ligue 1
2012-2013
5


Toulouse
Assists
Coupe de la Ligue
2012-2013
1


Toulouse
Goals
French Ligue 1
2012-2013
15


Toulouse
Mins Played
French Ligue 1
2012-2013
2,501


Toulouse
Mins Played
Coupe de France
2012-2013
39


Toulouse
Mins Played
Coupe de la Ligue
2012-2013
38




Toulouse
Appearances
French Ligue 1
2011-2012
9


Toulouse
Appearances
Coupe de France
2011-2012
1


Toulouse
Appearances
Coupe de la Ligue
2011-2012
1


Toulouse
Goals
French Ligue 1
2011-2012
1


Toulouse
Mins Played
French Ligue 1
2011-2012
186


Toulouse
Mins Played
Coupe de France
2011-2012
7


Toulouse
Mins Played
Coupe de la Ligue
2011-2012
32




Toulouse
Appearances
French Ligue 1
2010-2011
4


Toulouse
Appearances
Coupe de France
2010-2011
1


Toulouse
Mins Played
French Ligue 1
2010-2011
73


Toulouse
Mins Played
Coupe de France
2010-2011
69
Latest Season
26 Appearances
7 Assists
18 Goals
2,173 Mins Played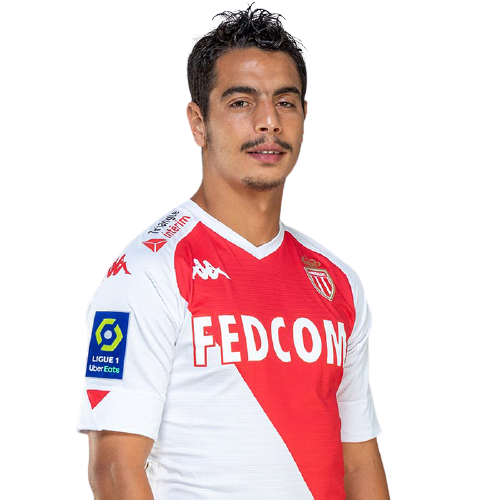 Other Links