Name
Heung-Min Son
Thumb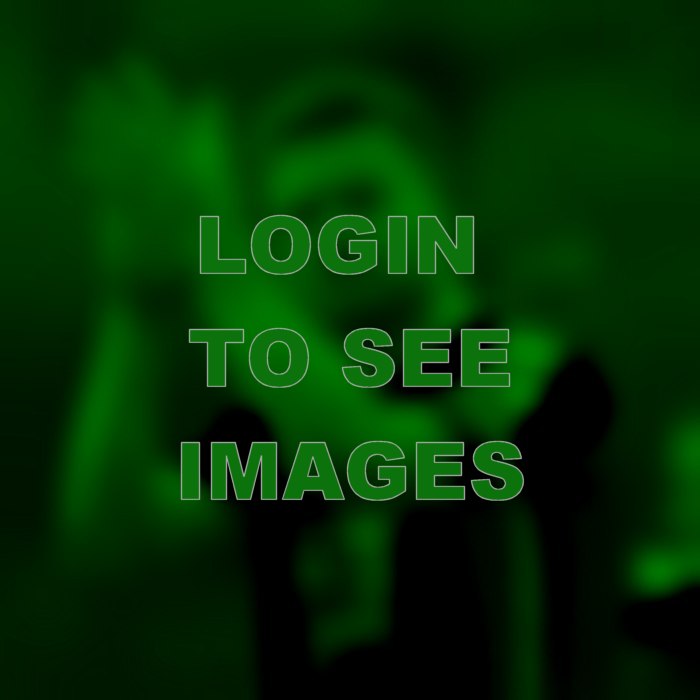 Image Source: Unknown
report
User Rating

(2 users)
Complete

90%
Born
1992 (30 years old)
Birth Place

Chuncheon, Gangwon, South Korea
Position
Forward
Status
Active
EthnicityTeam Number
7
Height
1.84 m (6 ft 0 in)
Weight
77 kg
Outfitter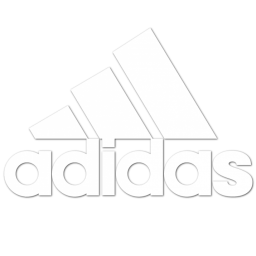 Kit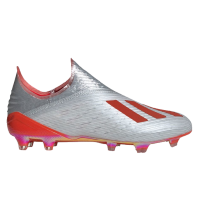 adidas X 19+
Side
Both
Agent
Sports United GmbH
Market Value
€30.00m
Wage Year
£7,280,000 (£140,000 a week)
Player CutoutPlayer Action RenderSport

Soccer
Team
Tottenham
2nd Team
South Korea
League
English Premier League
Creative Commons Artwork
No
Site
Home /
Sport
/
Soccer
/
English Premier League
/
Tottenham /
Heung-Min Son
Description
Available in:

Son Heung-min (Korean: 손흥민 /ˈsɒn ˈhʊŋ.mɪn/; born 8 July 1992) is a South Korean professional footballer who plays as a forward for Premier League club Tottenham Hotspur and captains the South Korea national team.

Widely regarded as one of the best wingers in the world and also one of the best Asian players in European football history, Son is often considered an icon in his home country and in Asia, and was nominated for the Ballon d'Or in 2019, the highest-ever rank so far by an Asian player. Son was also the first Asian player in history to score more than 50 goals in the Premier League.

Born in Chuncheon, Gangwon Province, Son joined Hamburger SV at the age of 16 and debuted in the German Bundesliga in 2010. In 2013, he moved to Bayer Leverkusen for a club record €10 million before signing for Tottenham for £22 million two years later, becoming the most expensive Asian player in history. While at Tottenham, Son became the top Asian goalscorer in both Premier League and Champions League history, and surpassed Cha Bum-kun's record for most goals scored by a Korean player in European competition. In 2019, he became the second Asian in history to reach and start a UEFA Champions League final after fellow countryman Park Ji-sung.

A full international since 2010, Son has represented South Korea at the 2014 and 2018 FIFA World Cups and is his country's highest scorer in the World Cup jointly with Park Ji-sung and Ahn Jung-hwan with three goals. Son has also represented South Korea at the 2018 Asian Games, where the team won gold, as well as the 2011, 2015 and 2019 editions of the AFC Asian Cup. Korea was runner-up in 2015.




Season Stats
34 appearances in the current 2022-2023 Season
10 goals scored in the current 2022-2023 Season











Career Honours


Premier League Golden Boot
2021-2022
Tottenham

FIFA Puskás Award
2020
Tottenham

Asian Games
2018
South Korea U23
Career Milestones


Premier League Hat-Trick
2022-04-09


Premier League Player Of The Match
2022-05-22


Premier League Hat-Trick
2022-09-17


Premier League Player Of The Match
2022-09-17
Former Youth Teams

| | |
| --- | --- |
| 2006-2006 | 2008-2010 |
Former Senior Teams


2010

2010-2013

2010-

2013-2015
Former Club Staff

Contracts


2018-2023
Fanart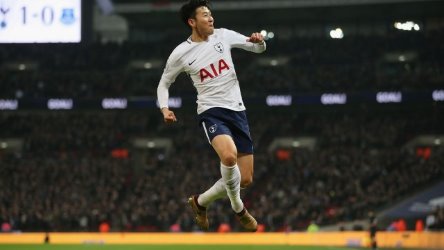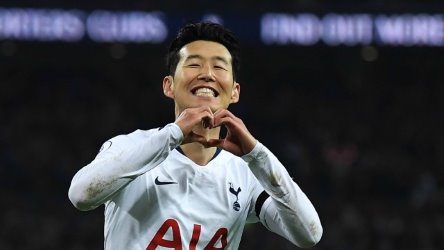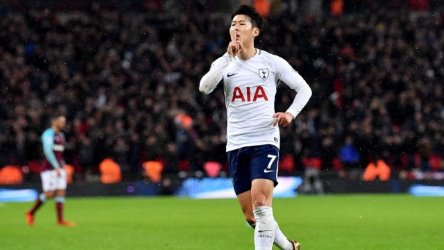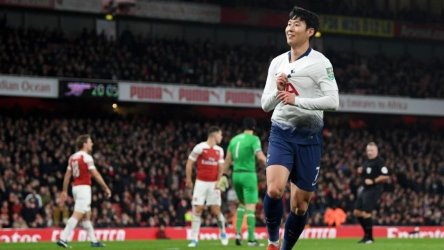 Banner
News Reports
None found...
Statistics





South Korea
Appearances
International Friendlies
2020
2


South Korea
Assists
International Friendlies
2020
2


South Korea
Mins Played
International Friendlies
2020
180




Tottenham
Appearances
English Premier League
2019-2020
30


Tottenham
Appearances
UEFA Champions League
2019-2020
6


Tottenham
Appearances
FA Cup
2019-2020
4


Tottenham
Appearances
EFL Cup
2019-2020
1


Tottenham
Assists
English Premier League
2019-2020
11


Tottenham
Assists
UEFA Champions League
2019-2020
1


Tottenham
Goals
English Premier League
2019-2020
11


Tottenham
Goals
UEFA Champions League
2019-2020
5


Tottenham
Goals
FA Cup
2019-2020
2


Tottenham
Mins Played
English Premier League
2019-2020
2,486


Tottenham
Mins Played
UEFA Champions League
2019-2020
365


Tottenham
Mins Played
FA Cup
2019-2020
299


Tottenham
Mins Played
EFL Cup
2019-2020
24




South Korea
Appearances
International Friendlies
2019
6


South Korea
Appearances
FIFA World Cup
2019
4


South Korea
Appearances
AFC Asian Cup
2019
3


South Korea
Assists
AFC Asian Cup
2019
2


South Korea
Assists
FIFA World Cup
2019
1


South Korea
Assists
International Friendlies
2019
1


South Korea
Goals
FIFA World Cup
2019
2


South Korea
Goals
International Friendlies
2019
1


South Korea
Mins Played
International Friendlies
2019
511


South Korea
Mins Played
FIFA World Cup
2019
330


South Korea
Mins Played
AFC Asian Cup
2019
299




Tottenham
Appearances
English Premier League
2018-2019
31


Tottenham
Appearances
UEFA Champions League
2018-2019
12


Tottenham
Appearances
EFL Cup
2018-2019
4


Tottenham
Appearances
FA Cup
2018-2019
1


Tottenham
Assists
English Premier League
2018-2019
7


Tottenham
Assists
FA Cup
2018-2019
2


Tottenham
Assists
UEFA Champions League
2018-2019
1


Tottenham
Goals
English Premier League
2018-2019
12


Tottenham
Goals
UEFA Champions League
2018-2019
4


Tottenham
Goals
EFL Cup
2018-2019
3


Tottenham
Goals
FA Cup
2018-2019
1


Tottenham
Mins Played
English Premier League
2018-2019
2,048


Tottenham
Mins Played
UEFA Champions League
2018-2019
905


Tottenham
Mins Played
EFL Cup
2018-2019
274


Tottenham
Mins Played
FA Cup
2018-2019
65




South Korea
Appearances
International Friendlies
2018
10


South Korea
Appearances
FIFA World Cup
2018
3


South Korea
Assists
International Friendlies
2018
4


South Korea
Goals
FIFA World Cup
2018
2


South Korea
Goals
International Friendlies
2018
1


South Korea
Mins Played
International Friendlies
2018
806


South Korea
Mins Played
FIFA World Cup
2018
270




Tottenham
Appearances
English Premier League
2017-2018
37


Tottenham
Appearances
FA Cup
2017-2018
7


Tottenham
Appearances
UEFA Champions League
2017-2018
7


Tottenham
Appearances
EFL Cup
2017-2018
2


Tottenham
Assists
English Premier League
2017-2018
6


Tottenham
Assists
FA Cup
2017-2018
3


Tottenham
Assists
EFL Cup
2017-2018
2


Tottenham
Goals
English Premier League
2017-2018
12


Tottenham
Goals
UEFA Champions League
2017-2018
4


Tottenham
Goals
FA Cup
2017-2018
2


Tottenham
Mins Played
English Premier League
2017-2018
2,311


Tottenham
Mins Played
FA Cup
2017-2018
469


Tottenham
Mins Played
UEFA Champions League
2017-2018
426


Tottenham
Mins Played
EFL Cup
2017-2018
173




South Korea
Appearances
International Friendlies
2017
5


South Korea
Appearances
FIFA World Cup
2017
4


South Korea
Goals
International Friendlies
2017
3


South Korea
Mins Played
International Friendlies
2017
394


South Korea
Mins Played
FIFA World Cup
2017
304




Tottenham
Appearances
English Premier League
2016-2017
34


Tottenham
Appearances
UEFA Champions League
2016-2017
6


Tottenham
Appearances
FA Cup
2016-2017
5


Tottenham
Appearances
UEFA Europa League
2016-2017
2


Tottenham
Assists
English Premier League
2016-2017
8


Tottenham
Assists
FA Cup
2016-2017
1


Tottenham
Goals
English Premier League
2016-2017
14


Tottenham
Goals
FA Cup
2016-2017
6


Tottenham
Goals
UEFA Champions League
2016-2017
1


Tottenham
Mins Played
English Premier League
2016-2017
2,066


Tottenham
Mins Played
FA Cup
2016-2017
428


Tottenham
Mins Played
UEFA Champions League
2016-2017
424


Tottenham
Mins Played
UEFA Europa League
2016-2017
54




South Korea
Appearances
FIFA World Cup
2016
4


South Korea
Appearances
International Friendlies
2016
2


South Korea
Assists
FIFA World Cup
2016
2


South Korea
Goals
FIFA World Cup
2016
1


South Korea
Mins Played
FIFA World Cup
2016
359


South Korea
Mins Played
International Friendlies
2016
151




Leverkusen
Appearances
German Bundesliga
2015-2016
1


Leverkusen
Appearances
UEFA Champions League
2015-2016
1


Tottenham
Appearances
English Premier League
2015-2016
28


Tottenham
Appearances
UEFA Europa League
2015-2016
7


Tottenham
Appearances
FA Cup
2015-2016
4


Tottenham
Appearances
EFL Cup
2015-2016
1


Tottenham
Assists
UEFA Europa League
2015-2016
3


Tottenham
Assists
English Premier League
2015-2016
1


Tottenham
Assists
FA Cup
2015-2016
1


Tottenham
Goals
English Premier League
2015-2016
4


Tottenham
Goals
UEFA Europa League
2015-2016
3


Tottenham
Goals
FA Cup
2015-2016
1


Leverkusen
Mins Played
German Bundesliga
2015-2016
64


Leverkusen
Mins Played
UEFA Champions League
2015-2016
45


Tottenham
Mins Played
English Premier League
2015-2016
1,103


Tottenham
Mins Played
UEFA Europa League
2015-2016
502


Tottenham
Mins Played
FA Cup
2015-2016
264


Tottenham
Mins Played
EFL Cup
2015-2016
23




South Korea
Appearances
AFC Asian Cup
2015
5


South Korea
Appearances
FIFA World Cup
2015
4


South Korea
Appearances
International Friendlies
2015
4


South Korea
Assists
FIFA World Cup
2015
1


South Korea
Assists
International Friendlies
2015
1


South Korea
Goals
FIFA World Cup
2015
6


South Korea
Goals
AFC Asian Cup
2015
3


South Korea
Mins Played
AFC Asian Cup
2015
461


South Korea
Mins Played
FIFA World Cup
2015
297


South Korea
Mins Played
International Friendlies
2015
259




Leverkusen
Appearances
German Bundesliga
2014-2015
30


Leverkusen
Appearances
UEFA Champions League
2014-2015
10


Leverkusen
Appearances
DFB-Pokal
2014-2015
2


Leverkusen
Assists
German Bundesliga
2014-2015
3


Leverkusen
Assists
UEFA Champions League
2014-2015
1


Leverkusen
Goals
German Bundesliga
2014-2015
11


Leverkusen
Goals
UEFA Champions League
2014-2015
5


Leverkusen
Goals
DFB-Pokal
2014-2015
1


Leverkusen
Mins Played
German Bundesliga
2014-2015
2,289


Leverkusen
Mins Played
UEFA Champions League
2014-2015
785


Leverkusen
Mins Played
DFB-Pokal
2014-2015
107




South Korea
Appearances
International Friendlies
2014
9


South Korea
Appearances
FIFA World Cup
2014
3


South Korea
Assists
International Friendlies
2014
3


South Korea
Goals
FIFA World Cup
2014
1


South Korea
Goals
International Friendlies
2014
1


South Korea
Mins Played
International Friendlies
2014
633


South Korea
Mins Played
FIFA World Cup
2014
246




Leverkusen
Appearances
German Bundesliga
2013-2014
31


Leverkusen
Appearances
UEFA Champions League
2013-2014
8


Leverkusen
Appearances
DFB-Pokal
2013-2014
4


Leverkusen
Assists
German Bundesliga
2013-2014
4


Leverkusen
Assists
UEFA Champions League
2013-2014
2


Leverkusen
Assists
DFB-Pokal
2013-2014
1


Leverkusen
Goals
German Bundesliga
2013-2014
10


Leverkusen
Goals
DFB-Pokal
2013-2014
2


Leverkusen
Mins Played
German Bundesliga
2013-2014
2,387


Leverkusen
Mins Played
UEFA Champions League
2013-2014
508


Leverkusen
Mins Played
DFB-Pokal
2013-2014
330




South Korea
Appearances
International Friendlies
2013
7


South Korea
Appearances
FIFA World Cup
2013
4


South Korea
Goals
International Friendlies
2013
3


South Korea
Goals
FIFA World Cup
2013
1


South Korea
Mins Played
International Friendlies
2013
464


South Korea
Mins Played
FIFA World Cup
2013
194




Hamburg
Appearances
German Bundesliga
2012-2013
33


Hamburg
Appearances
DFB-Pokal
2012-2013
1


Hamburg
Assists
German Bundesliga
2012-2013
2


Hamburg
Goals
German Bundesliga
2012-2013
12


Hamburg
Mins Played
German Bundesliga
2012-2013
2,701


Hamburg
Mins Played
DFB-Pokal
2012-2013
85




South Korea
Appearances
FIFA World Cup
2012
2


South Korea
Appearances
International Friendlies
2012
1


South Korea
Mins Played
FIFA World Cup
2012
64


South Korea
Mins Played
International Friendlies
2012
58




Hamburg
Appearances
German Bundesliga
2011-2012
27


Hamburg
Appearances
DFB-Pokal
2011-2012
3


Hamburg
Assists
German Bundesliga
2011-2012
1


Hamburg
Goals
German Bundesliga
2011-2012
5


Hamburg
Mins Played
German Bundesliga
2011-2012
1,216


Hamburg
Mins Played
DFB-Pokal
2011-2012
215




South Korea
Appearances
AFC Asian Cup
2011
4


South Korea
Appearances
FIFA World Cup
2011
3


South Korea
Appearances
International Friendlies
2011
1


South Korea
Goals
AFC Asian Cup
2011
1


South Korea
Mins Played
AFC Asian Cup
2011
131


South Korea
Mins Played
FIFA World Cup
2011
107


South Korea
Mins Played
International Friendlies
2011
45




Hamburg
Appearances
German Bundesliga
2010-2011
13


Hamburg
Appearances
DFB-Pokal
2010-2011
1


Hamburg
Goals
German Bundesliga
2010-2011
3


Hamburg
Mins Played
German Bundesliga
2010-2011
720


Hamburg
Mins Played
DFB-Pokal
2010-2011
28




South Korea
Appearances
International Friendlies
2010
1


South Korea
Mins Played
International Friendlies
2010
45




Hamburg II
Appearances
German Regionalliga Nord
2009-2010
6


Hamburg II
Goals
German Regionalliga Nord
2009-2010
1


Hamburg II
Mins Played
German Regionalliga Nord
2009-2010
313
Other Links