Site
Home /
Sport
/
Basketball
/
_No League
/
_Retired Basketball /
Dwyane Wade
Description
Available in:


Dwyane Tyrone Wade Jr. (/dweɪn/ dwayn; born January 17, 1982) is an American former professional basketball player. Wade spent the majority of his 16-year career playing for the Miami Heat in the National Basketball Association (NBA). Wade won three NBA championships, was a 13-time NBA All-Star, an 8-time member of the All-NBA Team, and a 3-time member of the All-Defensive Team. Wade is also Miami's all-time leader in points, games, assists, steals, shots made, and shots taken.

After a successful college basketball career with the Marquette Golden Eagles, Wade was drafted fifth overall in the 2003 NBA draft by the Heat. In his third season, Wade led the Heat to their first NBA Championship in franchise history and was named the 2006 NBA Finals MVP. At the 2008 Summer Olympics, Wade led the United States men's basketball team, commonly known as the "Redeem Team", in scoring and helped them capture the gold medal. In the 2008–09 season, Wade led the league in scoring and earned his first NBA scoring title. Wade was selected as the NBA All-Star Game MVP in 2010. With LeBron James and Chris Bosh, Wade helped guide Miami to four consecutive NBA Finals from 2011 to 2014, winning back-to-back championships in 2012 and 2013. After playing for the Chicago Bulls and the Cleveland Cavaliers, Wade finished his playing career with Miami in 2019.

Wade is included in Time magazine 's 100 Most Influential People of 2020.




Career Honours



2019


2016


2015


2014


2013


2013


2012


2012


2011


2010


2010


2010


2009


2009


2009


2008


2008


2007


2006


2006


2006


2006


2005
Former Youth Teams

| | |
| --- | --- |
| 2001-2003 | |
Former Senior Teams


2003-2016

2004-2008

2016-2017

2017-2018

2018-2019
Former Club Staff

None Found...
Contracts

None Found...
Fanart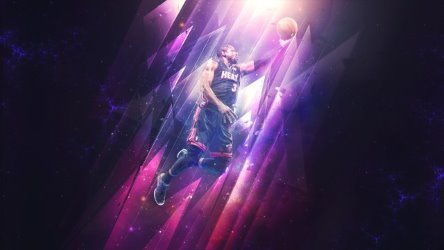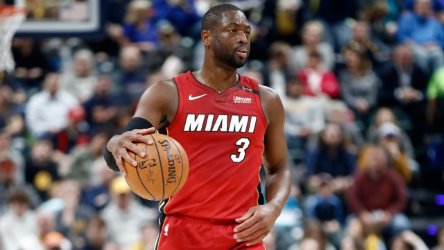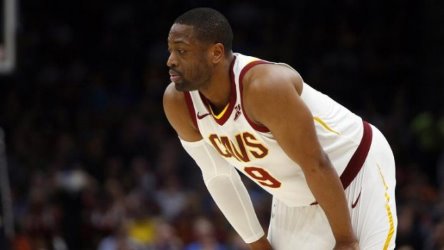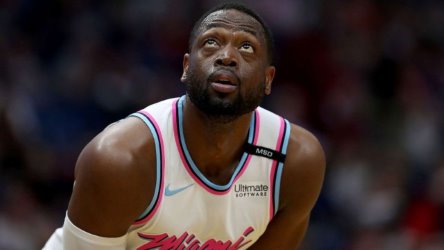 Banner
Statistics





Miami Heat
Appearances
NBA
2018-2019
72


Miami Heat
Assists
NBA
2018-2019
301


Miami Heat
Blocks
NBA
2018-2019
38


Miami Heat
Minutes Played
NBA
2018-2019
1,885


Miami Heat
Points
NBA
2018-2019
1,083


Miami Heat
Rebounds
NBA
2018-2019
285


Miami Heat
Steals
NBA
2018-2019
59


Miami Heat
Turnovers
NBA
2018-2019
166




Cleveland Cavaliers
Appearances
NBA
2017-2018
46


Miami Heat
Appearances
NBA
2017-2018
26


Cleveland Cavaliers
Assists
NBA
2017-2018
163


Miami Heat
Assists
NBA
2017-2018
83


Cleveland Cavaliers
Blocks
NBA
2017-2018
32


Miami Heat
Blocks
NBA
2017-2018
16


Cleveland Cavaliers
Minutes Played
NBA
2017-2018
1,069


Miami Heat
Minutes Played
NBA
2017-2018
594


Cleveland Cavaliers
Points
NBA
2017-2018
513


Miami Heat
Points
NBA
2017-2018
335


Cleveland Cavaliers
Rebounds
NBA
2017-2018
181


Miami Heat
Rebounds
NBA
2017-2018
92


Cleveland Cavaliers
Steals
NBA
2017-2018
42


Miami Heat
Steals
NBA
2017-2018
26


Cleveland Cavaliers
Turnovers
NBA
2017-2018
92


Miami Heat
Turnovers
NBA
2017-2018
59




Chicago Bulls
Appearances
NBA
2016-2017
66


Chicago Bulls
Assists
NBA
2016-2017
252


Chicago Bulls
Blocks
NBA
2016-2017
49


Chicago Bulls
Minutes Played
NBA
2016-2017
1,982


Chicago Bulls
Points
NBA
2016-2017
1,186


Chicago Bulls
Rebounds
NBA
2016-2017
300


Chicago Bulls
Steals
NBA
2016-2017
91


Chicago Bulls
Turnovers
NBA
2016-2017
148




Miami Heat
Appearances
NBA
2015-2016
88


Miami Heat
Assists
NBA
2015-2016
404


Miami Heat
Blocks
NBA
2015-2016
55


Miami Heat
Minutes Played
NBA
2015-2016
2,731


Miami Heat
Points
NBA
2015-2016
1,709


Miami Heat
Rebounds
NBA
2015-2016
381


Miami Heat
Steals
NBA
2015-2016
90


Miami Heat
Turnovers
NBA
2015-2016
241




Miami Heat
Appearances
NBA
2014-2015
62


Miami Heat
Assists
NBA
2014-2015
299


Miami Heat
Blocks
NBA
2014-2015
21


Miami Heat
Minutes Played
NBA
2014-2015
1,971


Miami Heat
Points
NBA
2014-2015
1,331


Miami Heat
Rebounds
NBA
2014-2015
219


Miami Heat
Steals
NBA
2014-2015
73


Miami Heat
Turnovers
NBA
2014-2015
209




Miami Heat
Appearances
NBA
2013-2014
74


Miami Heat
Assists
NBA
2013-2014
329


Miami Heat
Blocks
NBA
2013-2014
34


Miami Heat
Minutes Played
NBA
2013-2014
2,468


Miami Heat
Points
NBA
2013-2014
1,384


Miami Heat
Rebounds
NBA
2013-2014
318


Miami Heat
Steals
NBA
2013-2014
109


Miami Heat
Turnovers
NBA
2013-2014
215




Miami Heat
Appearances
NBA
2012-2013
91


Miami Heat
Assists
NBA
2012-2013
457


Miami Heat
Blocks
NBA
2012-2013
79


Miami Heat
Minutes Played
NBA
2012-2013
3,173


Miami Heat
Points
NBA
2012-2013
1,812


Miami Heat
Rebounds
NBA
2012-2013
446


Miami Heat
Steals
NBA
2012-2013
166


Miami Heat
Turnovers
NBA
2012-2013
252




Miami Heat
Appearances
NBA
2011-2012
72


Miami Heat
Assists
NBA
2011-2012
325


Miami Heat
Blocks
NBA
2011-2012
93


Miami Heat
Minutes Played
NBA
2011-2012
2,532


Miami Heat
Points
NBA
2011-2012
1,607


Miami Heat
Rebounds
NBA
2011-2012
357


Miami Heat
Steals
NBA
2011-2012
121


Miami Heat
Turnovers
NBA
2011-2012
197




Miami Heat
Appearances
NBA
2010-2011
97


Miami Heat
Assists
NBA
2010-2011
438


Miami Heat
Blocks
NBA
2010-2011
115


Miami Heat
Minutes Played
NBA
2010-2011
3,651


Miami Heat
Points
NBA
2010-2011
2,456


Miami Heat
Rebounds
NBA
2010-2011
635


Miami Heat
Steals
NBA
2010-2011
145


Miami Heat
Turnovers
NBA
2010-2011
301




Miami Heat
Appearances
NBA
2009-2010
82


Miami Heat
Assists
NBA
2009-2010
535


Miami Heat
Blocks
NBA
2009-2010
90


Miami Heat
Minutes Played
NBA
2009-2010
3,002


Miami Heat
Points
NBA
2009-2010
2,211


Miami Heat
Rebounds
NBA
2009-2010
401


Miami Heat
Steals
NBA
2009-2010
150


Miami Heat
Turnovers
NBA
2009-2010
278




Miami Heat
Appearances
NBA
2008-2009
86


Miami Heat
Assists
NBA
2008-2009
626


Miami Heat
Blocks
NBA
2008-2009
117


Miami Heat
Minutes Played
NBA
2008-2009
3,333


Miami Heat
Points
NBA
2008-2009
2,590


Miami Heat
Rebounds
NBA
2008-2009
433


Miami Heat
Steals
NBA
2008-2009
179


Miami Heat
Turnovers
NBA
2008-2009
297




Miami Heat
Appearances
NBA
2007-2008
51


Miami Heat
Assists
NBA
2007-2008
354


Miami Heat
Blocks
NBA
2007-2008
37


Miami Heat
Minutes Played
NBA
2007-2008
1,954


Miami Heat
Points
NBA
2007-2008
1,254


Miami Heat
Rebounds
NBA
2007-2008
214


Miami Heat
Steals
NBA
2007-2008
87


Miami Heat
Turnovers
NBA
2007-2008
224




Miami Heat
Appearances
NBA
2006-2007
55


Miami Heat
Assists
NBA
2006-2007
409


Miami Heat
Blocks
NBA
2006-2007
64


Miami Heat
Minutes Played
NBA
2006-2007
2,093


Miami Heat
Points
NBA
2006-2007
1,491


Miami Heat
Rebounds
NBA
2006-2007
258


Miami Heat
Steals
NBA
2006-2007
112


Miami Heat
Turnovers
NBA
2006-2007
239




United States Basketball
Appearances
FIBA Basketball World Cup
2006
8


United States Basketball
Assists
FIBA Basketball World Cup
2006
22


United States Basketball
Blocks
FIBA Basketball World Cup
2006
5


United States Basketball
Minutes Played
FIBA Basketball World Cup
2006
183


United States Basketball
Points
FIBA Basketball World Cup
2006
154


United States Basketball
Rebounds
FIBA Basketball World Cup
2006
25


United States Basketball
Steals
FIBA Basketball World Cup
2006
13


United States Basketball
Turnovers
FIBA Basketball World Cup
2006
19




Miami Heat
Appearances
NBA
2005-2006
98


Miami Heat
Assists
NBA
2005-2006
635


Miami Heat
Blocks
NBA
2005-2006
84


Miami Heat
Minutes Played
NBA
2005-2006
3,851


Miami Heat
Points
NBA
2005-2006
2,694


Miami Heat
Rebounds
NBA
2005-2006
565


Miami Heat
Steals
NBA
2005-2006
197


Miami Heat
Turnovers
NBA
2005-2006
358




Miami Heat
Appearances
NBA
2004-2005
91


Miami Heat
Assists
NBA
2004-2005
613


Miami Heat
Blocks
NBA
2004-2005
98


Miami Heat
Minutes Played
NBA
2004-2005
3,545


Miami Heat
Points
NBA
2004-2005
2,238


Miami Heat
Rebounds
NBA
2004-2005
477


Miami Heat
Steals
NBA
2004-2005
143


Miami Heat
Turnovers
NBA
2004-2005
383




Miami Heat
Appearances
NBA
2003-2004
74


Miami Heat
Assists
NBA
2003-2004
348


Miami Heat
Blocks
NBA
2003-2004
38


Miami Heat
Minutes Played
NBA
2003-2004
2,636


Miami Heat
Points
NBA
2003-2004
1,225


Miami Heat
Rebounds
NBA
2003-2004
299


Miami Heat
Steals
NBA
2003-2004
103


Miami Heat
Turnovers
NBA
2003-2004
250
2018/19
728 Mins Played
28 Goals
10 Assists
72 Dribbles
2019/20
535 Mins Played
24 Goals
13 Assists
89 Dribbles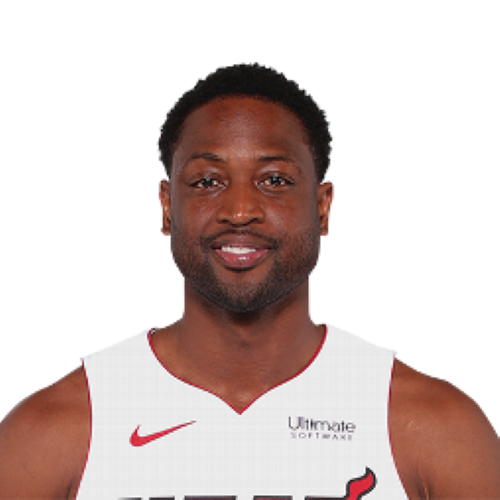 Other Links