Name
Lucas Moura
Thumb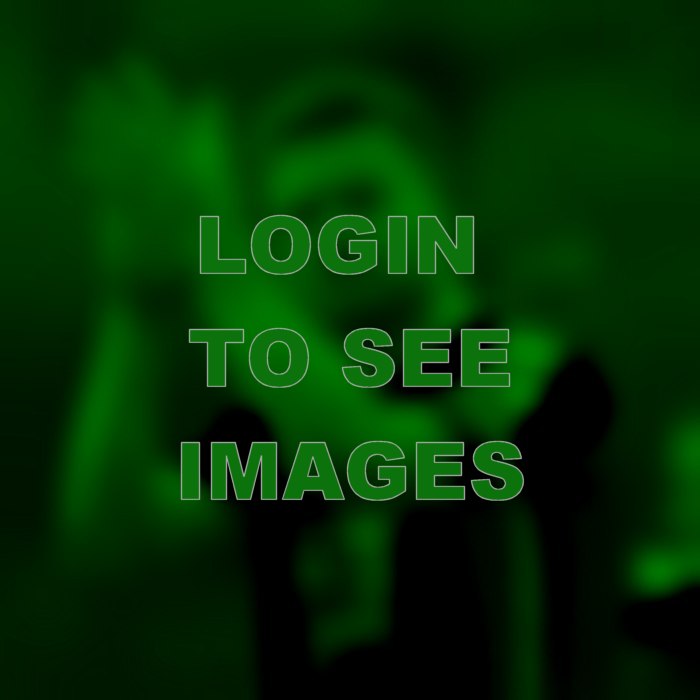 Image Source: Unknown
report
User Rating

(0 users)
Complete

70%
Born
1992 (29 years old)
Birth Place

São Paulo, Brazil
Position
Midfielder
Team Number
27
Height
1.72 m (5 ft 8 in)
Weight
66
Outfitter
KitSide
Right
AgentMarket Value
£23m
Wage Year
£4,160,000 (£80,000 a week)
Player Cutout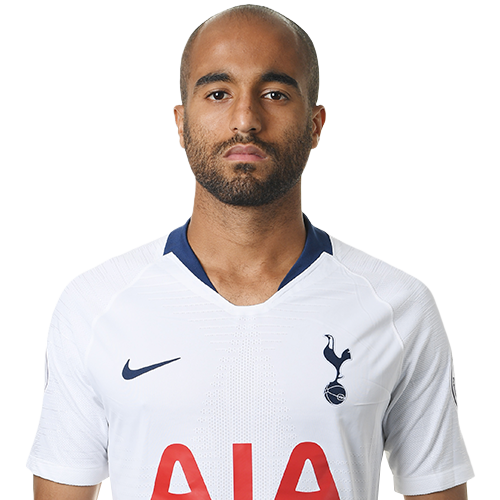 Player Action Render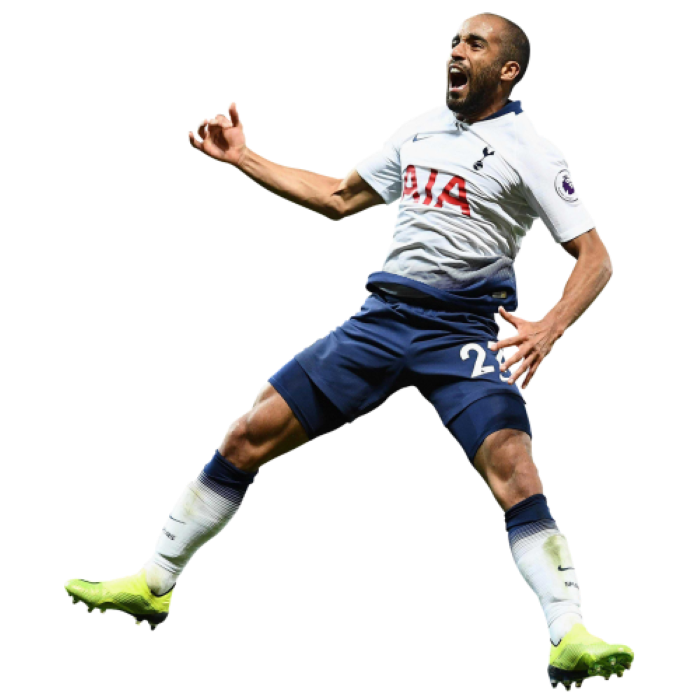 Sport

Soccer
Team
Tottenham
2nd Team
League
English Premier League
Creative Commons Artwork
No
Site
Home /
Sport
/
Soccer
/
English Premier League
/
Tottenham /
Lucas Moura
Description
Available in:


Lucas Rodrigues Moura da Silva (born 13 August 1992), known as Lucas or Lucas Moura, is a Brazilian footballer who plays as a right winger for Tottenham and the Brazil national football team.

Lucas joined São Paulo FC in 2005 after playing for the youth teams of Clube Atlético Juventus and Corinthians and was known as Marcelinho since he played for a Marcelinho Carioca football school as a child and also had physical resemblance with the former footballer. Lucas made his debut with the São Paulo first-team in 2010, scoring 4 goals and providing four assists in 25 appearances. In the same year, he stated his desire to be known for his given name instead of a nickname to "make his own history in football without comparisons". In 2011, Lucas scored nine goals and provided four assists in 28 appearances in the Campeonato Brasileiro and 13 goals and eight assists in all competitions.

During the summer of 2012, both Manchester United and Internazionale were reported to be interested in signing Lucas. On 8 August 2012, Paris Saint-Germain won the battle and announced the player would be moving to the club in January 2013. He would be the club's most expensive signing. The transfer fee was reported to be in the region of €45 million (£38 million). It was announced that Lucas would wear the No. 29 shirt for the remainder of the season.

On 11 January 2013 Moura made his debut against AC Ajaccio, in a match that ended as a 0–0 draw. He also played in the Champions League away victory over Valencia on 12 February, assisting a goal in the process. On 13 September 2013, Moura scored his first goal for PSG in a 2−0 league victory over Bordeaux.

For the 2014–15 season, following Jérémy Ménez's transfer to A.C. Milan, Lucas was handed the No. 7 shirt - the same number he wore while playing for São Paulo. Moura made his season debut for PSG in their 2−0 Trophée des Champions victory over Coupe de France winners EA Guingamp on 2 August 2014 at the Workers Stadium in Beijing.

He scored his first goal of the 2014–15 Ligue 1 campaign on 16 August, volleying in a Gregory van der Wiel cross as PSG defeated Bastia 2−0. On 5 October, Moura scored the opening goal in a match that finished 1−1 against title rivals Monaco. With his two goals in PSG's 3–0 victory over Bordeaux on 25 October, Lucas equalled his league tally from the previous season.

On 7 August 2015, Lucas scored the first goal of the 2015–16 Ligue 1 season in PSG's 1–0 defeat of Lille OSC at the Stade Pierre-Mauroy.

On 15 October 2016, Lucas scored PSG's first goal in the 13th minute in a 2-1 away win against AS Nancy in a Ligue 1 match with a curling free-kick from the left which nobody got a touch to. That was his fifth league goal of the 2016-17 Ligue 1 season.


Career Honours


Trophée des Champions
2017
Paris SG

Coupe de France
2016-2017
Paris SG

Coupe de la Ligue
2016-2017
Paris SG

Trophée des Champions
2016
Paris SG

Ligue 1
2015-2016
Paris SG

Coupe de France
2015-2016
Paris SG

Coupe de la Ligue
2015-2016
Paris SG

Trophée des Champions
2015
Paris SG

Ligue 1
2014-2015
Paris SG

Coupe de France
2014-2015
Paris SG

Coupe de la Ligue
2014-2015
Paris SG

Trophée des Champions
2014
Paris SG

Ligue 1
2013-2014
Paris SG

Coupe de la Ligue
2013-2014
Paris SG

Trophée des Champions
2013
Paris SG

FIFA Confederations Cup
2013
Paris SG

Ligue 1
2012-2013
Paris SG

Former Youth Teams



Former Senior Teams

2010-2012

2013-2018

Former Club Staff
Contracts

| | |
| --- | --- |
| 2018-2023 | |
Fanart

Banner
News Reports
None found...
Statistics

None Found...
Other Links