Site
Home /
Sport
/
Soccer
/
Spanish La Liga
/
Barcelona /
Dani Alves
Description
Available in:




Daniel Alves da Silva (born 6 May 1983), known simply as Dani Alves (Brazilian Portuguese: ), is a Brazilian professional footballer who plays as a right-back for La Liga club FC Barcelona and the Brazil national team. Considered one of the greatest right-backs of all time, Alves is the most decorated player in the history of football with 43 trophies at senior level.

Before joining Barcelona in 2008, Alves spent a successful six-year spell with Sevilla, winning two UEFA Cups and the Copa del Rey with the Andalusian side. He joined Barcelona for €32.5 million, becoming the third-most expensive defender of all-time. He won the treble in his first season with the club and in the next season, won the Supercopa de España, UEFA Super Cup and the FIFA Club World Cup. Additionally, he helped the club to clinch another two Supercopa de España, five La Liga titles and two UEFA Champions League titles in the years that followed. In 2016, Juventus signed Alves on a free transfer. Alves won the 2016–17 Serie A title and 2016–17 Coppa Italia in his only season with the side, also reaching the Champions League Final. In 2017, Alves joined French side Paris Saint-Germain on a free transfer, winning a domestic treble in his first season, followed by another league title the following season. In 2019, he returned to his home country, joining São Paulo. Two years later, Alves won his first title with the club, winning the Campeonato Paulista. He returned to Barcelona in 2021.

A full international for Brazil since 2006, Alves was included in their squads for two FIFA World Cups and five Copa América tournaments, winning the 2007 and 2019 editions of the latter competition, as well as the 2009 and 2013 FIFA Confederations Cups.




Season Stats
4 appearances in the current 2021-2022 Season

Career Honours



2021
Sao Paulo


2020
Sao Paulo


2019
Brazil


2018-2019
Paris SG


2018
Paris SG


2017-2018
Paris SG


2017-2018
Paris SG


2017-2018
Paris SG


2017
Paris SG


2017
Paris SG


2017
Paris SG


2016-2017
Juventus


2016-2017
Juventus


2016
Barcelona


2015-2016
Barcelona


2015-2016
Barcelona


2015
Barcelona


2015
Barcelona


2015
Barcelona


2015
Barcelona


2014-2015
Barcelona


2014-2015
Barcelona


2014-2015
Barcelona


2013
Barcelona


2013
Barcelona


2013
Barcelona


2012-2013
Barcelona


2012
Barcelona


2011-2012
Barcelona


2011
Barcelona


2011
Barcelona


2011
Barcelona


2011
Barcelona


2011
Barcelona


2010-2011
Barcelona


2010-2011
Barcelona


2010
Barcelona


2009-2010
Barcelona


2009
Barcelona


2009
Barcelona


2009
Barcelona


2009
Barcelona


2009
Barcelona


2009
Barcelona


2008-2009
Sevilla


2008-2009
Barcelona


2008-2009
Barcelona


2007
Sevilla


2007
Sevilla


2006-2007
Sevilla


2006-2007
Sevilla


2006
Sevilla


2005-2006
Sevilla

Former Youth Teams

1998-2001

Former Senior Teams

2001-2002

2002-2008

2006-

2008-2016

2016-2017

2017-2019

2019-2021

2020-2020

Former Club Staff
Contracts

| | | | | | |
| --- | --- | --- | --- | --- | --- |
| 2017-2019 | | 2019-2022 | | 2021-2022 | |
Fanart

Banner
Statistics





Sao Paulo
Appearances
Brazilian Serie A
2021
6


Sao Paulo
Appearances
Copa do Brasil
2021
1


Sao Paulo
Appearances
Copa Libertadores
2021
6


Sao Paulo
Assists
Copa Libertadores
2021
1


Sao Paulo
Mins Played
Brazilian Serie A
2021
494


Sao Paulo
Mins Played
Copa do Brasil
2021
90


Sao Paulo
Mins Played
Copa Libertadores
2021
449




Sao Paulo
Appearances
Brazilian Serie A
2020
30


Sao Paulo
Appearances
Copa do Brasil
2020
6


Brazil U23
Appearances
Olympics Soccer
2020
6


Sao Paulo
Appearances
Copa Libertadores
2020
4


Sao Paulo
Appearances
Copa Sudamericana
2020
2


Sao Paulo
Assists
Brazilian Serie A
2020
3


Sao Paulo
Assists
Copa do Brasil
2020
1


Brazil U23
Assists
Olympics Soccer
2020
1


Sao Paulo
Assists
Copa Sudamericana
2020
2


Sao Paulo
Goals
Brazilian Serie A
2020
1


Sao Paulo
Goals
Copa Libertadores
2020
1


Sao Paulo
Goals
Copa Sudamericana
2020
1


Sao Paulo
Mins Played
Brazilian Serie A
2020
2,690


Sao Paulo
Mins Played
Copa do Brasil
2020
570


Brazil U23
Mins Played
Olympics Soccer
2020
600


Sao Paulo
Mins Played
Copa Libertadores
2020
335


Sao Paulo
Mins Played
Copa Sudamericana
2020
180




Brazil
Appearances
Copa America
2019
6


Brazil
Appearances
International Friendlies
2019
5


Sao Paulo
Appearances
Brazilian Serie A
2019
20


Brazil
Assists
International Friendlies
2019
3


Sao Paulo
Assists
Brazilian Serie A
2019
3


Brazil
Goals
Copa America
2019
1


Sao Paulo
Goals
Brazilian Serie A
2019
2


Brazil
Mins Played
Copa America
2019
535


Brazil
Mins Played
International Friendlies
2019
441


Sao Paulo
Mins Played
Brazilian Serie A
2019
1,755




Paris SG
Appearances
Coupe de France
2018-2019
4


Paris SG
Appearances
Coupe de la Ligue
2018-2019
2


Paris SG
Appearances
French Ligue 1
2018-2019
23


Paris SG
Appearances
UEFA Champions League
2018-2019
3


Paris SG
Assists
Coupe de France
2018-2019
1


Paris SG
Assists
French Ligue 1
2018-2019
7


Paris SG
Goals
Coupe de France
2018-2019
2


Paris SG
Goals
French Ligue 1
2018-2019
1


Paris SG
Mins Played
Coupe de France
2018-2019
313


Paris SG
Mins Played
Coupe de la Ligue
2018-2019
105


Paris SG
Mins Played
French Ligue 1
2018-2019
1,625


Paris SG
Mins Played
UEFA Champions League
2018-2019
205




Brazil
Appearances
International Friendlies
2018
2


Brazil
Mins Played
International Friendlies
2018
173




Paris SG
Appearances
Coupe de France
2017-2018
4


Paris SG
Appearances
Coupe de la Ligue
2017-2018
3


Paris SG
Appearances
French Ligue 1
2017-2018
25


Paris SG
Appearances
UEFA Champions League
2017-2018
8


Paris SG
Assists
Coupe de France
2017-2018
2


Paris SG
Assists
French Ligue 1
2017-2018
7


Paris SG
Goals
Coupe de la Ligue
2017-2018
1


Paris SG
Goals
French Ligue 1
2017-2018
1


Paris SG
Goals
UEFA Champions League
2017-2018
2


Paris SG
Mins Played
Coupe de France
2017-2018
200


Paris SG
Mins Played
Coupe de la Ligue
2017-2018
189


Paris SG
Mins Played
French Ligue 1
2017-2018
2,064


Paris SG
Mins Played
UEFA Champions League
2017-2018
720




Brazil
Appearances
FIFA World Cup
2017
5


Brazil
Appearances
International Friendlies
2017
1


Brazil
Assists
FIFA World Cup
2017
1


Brazil
Mins Played
FIFA World Cup
2017
450


Brazil
Mins Played
International Friendlies
2017
90




Juventus
Appearances
Coppa Italia
2016-2017
2


Juventus
Appearances
Italian Serie A
2016-2017
19


Juventus
Appearances
UEFA Champions League
2016-2017
12


Juventus
Assists
Italian Serie A
2016-2017
3


Juventus
Assists
UEFA Champions League
2016-2017
4


Juventus
Goals
Coppa Italia
2016-2017
1


Juventus
Goals
Italian Serie A
2016-2017
2


Juventus
Goals
UEFA Champions League
2016-2017
3


Juventus
Mins Played
Coppa Italia
2016-2017
180


Juventus
Mins Played
Italian Serie A
2016-2017
1,362


Juventus
Mins Played
UEFA Champions League
2016-2017
1,001




Brazil
Appearances
Copa America
2016
3


Brazil
Appearances
FIFA World Cup
2016
8


Brazil
Appearances
International Friendlies
2016
1


Brazil
Assists
Copa America
2016
2


Brazil
Goals
FIFA World Cup
2016
1


Brazil
Mins Played
Copa America
2016
270


Brazil
Mins Played
FIFA World Cup
2016
720


Brazil
Mins Played
International Friendlies
2016
77




Barcelona
Appearances
Copa del Rey
2015-2016
6


Barcelona
Appearances
Spanish La Liga
2015-2016
29


Barcelona
Appearances
UEFA Champions League
2015-2016
8


Barcelona
Assists
Copa del Rey
2015-2016
1


Barcelona
Assists
Spanish La Liga
2015-2016
4


Barcelona
Assists
UEFA Champions League
2015-2016
3


Barcelona
Goals
Copa del Rey
2015-2016
1


Barcelona
Mins Played
Copa del Rey
2015-2016
502


Barcelona
Mins Played
Spanish La Liga
2015-2016
2,148


Barcelona
Mins Played
UEFA Champions League
2015-2016
694




Barcelona
Appearances
FIFA Club World Cup
2015
2


Barcelona
Appearances
Supercopa de Espana
2015
2


Barcelona
Appearances
UEFA Super Cup
2015
1


Brazil
Appearances
Copa America
2015
4


Brazil
Appearances
FIFA World Cup
2015
4


Brazil
Assists
Copa America
2015
2


Barcelona
Mins Played
FIFA Club World Cup
2015
180


Barcelona
Mins Played
Supercopa de Espana
2015
180


Barcelona
Mins Played
UEFA Super Cup
2015
120


Brazil
Mins Played
Copa America
2015
360


Brazil
Mins Played
FIFA World Cup
2015
360




Barcelona
Appearances
Copa del Rey
2014-2015
5


Barcelona
Appearances
Spanish La Liga
2014-2015
30


Barcelona
Appearances
UEFA Champions League
2014-2015
11


Barcelona
Assists
Copa del Rey
2014-2015
1


Barcelona
Assists
Spanish La Liga
2014-2015
6


Barcelona
Assists
UEFA Champions League
2014-2015
4


Barcelona
Mins Played
Copa del Rey
2014-2015
450


Barcelona
Mins Played
Spanish La Liga
2014-2015
2,524


Barcelona
Mins Played
UEFA Champions League
2014-2015
961




Brazil
Appearances
FIFA World Cup
2014
4


Brazil
Appearances
International Friendlies
2014
3


Brazil
Goals
International Friendlies
2014
1


Brazil
Mins Played
FIFA World Cup
2014
390


Brazil
Mins Played
International Friendlies
2014
149




Barcelona
Appearances
Copa del Rey
2013-2014
5


Barcelona
Appearances
Spanish La Liga
2013-2014
27


Barcelona
Appearances
UEFA Champions League
2013-2014
8


Barcelona
Assists
Spanish La Liga
2013-2014
3


Barcelona
Goals
Spanish La Liga
2013-2014
2


Barcelona
Goals
UEFA Champions League
2013-2014
2


Barcelona
Mins Played
Copa del Rey
2013-2014
450


Barcelona
Mins Played
Spanish La Liga
2013-2014
2,384


Barcelona
Mins Played
UEFA Champions League
2013-2014
720




Barcelona
Appearances
Supercopa de Espana
2013
2


Brazil
Appearances
Confederations Cup
2013
5


Brazil
Appearances
International Friendlies
2013
8


Barcelona
Assists
Supercopa de Espana
2013
1


Brazil
Assists
Confederations Cup
2013
1


Barcelona
Mins Played
Supercopa de Espana
2013
180


Brazil
Mins Played
Confederations Cup
2013
450


Brazil
Mins Played
International Friendlies
2013
699




Barcelona
Appearances
Copa del Rey
2012-2013
6


Barcelona
Appearances
Spanish La Liga
2012-2013
30


Barcelona
Appearances
UEFA Champions League
2012-2013
10


Barcelona
Assists
Copa del Rey
2012-2013
3


Barcelona
Assists
Spanish La Liga
2012-2013
6


Barcelona
Assists
UEFA Champions League
2012-2013
1


Barcelona
Goals
UEFA Champions League
2012-2013
1


Barcelona
Mins Played
Copa del Rey
2012-2013
527


Barcelona
Mins Played
Spanish La Liga
2012-2013
2,265


Barcelona
Mins Played
UEFA Champions League
2012-2013
874




Barcelona
Appearances
Supercopa de Espana
2012
1


Brazil
Appearances
International Friendlies
2012
5


Brazil
Assists
International Friendlies
2012
1


Barcelona
Mins Played
Supercopa de Espana
2012
90


Brazil
Mins Played
International Friendlies
2012
431




Barcelona
Appearances
Copa del Rey
2011-2012
5


Barcelona
Appearances
Spanish La Liga
2011-2012
33


Barcelona
Appearances
UEFA Champions League
2011-2012
10


Barcelona
Assists
Spanish La Liga
2011-2012
12


Barcelona
Assists
UEFA Champions League
2011-2012
4


Barcelona
Goals
Copa del Rey
2011-2012
1


Barcelona
Goals
Spanish La Liga
2011-2012
2


Barcelona
Mins Played
Copa del Rey
2011-2012
303


Barcelona
Mins Played
Spanish La Liga
2011-2012
2,675


Barcelona
Mins Played
UEFA Champions League
2011-2012
855




Barcelona
Appearances
FIFA Club World Cup
2011
1


Barcelona
Appearances
Supercopa de Espana
2011
2


Barcelona
Appearances
UEFA Super Cup
2011
1


Brazil
Appearances
Copa America
2011
2


Brazil
Appearances
International Friendlies
2011
8


Barcelona
Assists
FIFA Club World Cup
2011
2


Brazil
Assists
International Friendlies
2011
2


Barcelona
Mins Played
FIFA Club World Cup
2011
90


Barcelona
Mins Played
Supercopa de Espana
2011
180


Barcelona
Mins Played
UEFA Super Cup
2011
90


Brazil
Mins Played
Copa America
2011
180


Brazil
Mins Played
International Friendlies
2011
621




Barcelona
Appearances
Copa del Rey
2010-2011
5


Barcelona
Appearances
Spanish La Liga
2010-2011
35


Barcelona
Appearances
UEFA Champions League
2010-2011
12


Barcelona
Assists
Copa del Rey
2010-2011
2


Barcelona
Assists
Spanish La Liga
2010-2011
15


Barcelona
Assists
UEFA Champions League
2010-2011
3


Barcelona
Goals
Spanish La Liga
2010-2011
2


Barcelona
Goals
UEFA Champions League
2010-2011
2


Barcelona
Mins Played
Copa del Rey
2010-2011
480


Barcelona
Mins Played
Spanish La Liga
2010-2011
2,903


Barcelona
Mins Played
UEFA Champions League
2010-2011
1,078




Barcelona
Appearances
Supercopa de Espana
2010
2


Brazil
Appearances
FIFA World Cup
2010
5


Brazil
Appearances
International Friendlies
2010
7


Barcelona
Assists
Supercopa de Espana
2010
1


Brazil
Assists
International Friendlies
2010
1


Brazil
Goals
International Friendlies
2010
2


Barcelona
Mins Played
Supercopa de Espana
2010
180


Brazil
Mins Played
FIFA World Cup
2010
310


Brazil
Mins Played
International Friendlies
2010
461




Barcelona
Appearances
Copa del Rey
2009-2010
3


Barcelona
Appearances
Spanish La Liga
2009-2010
29


Barcelona
Appearances
UEFA Champions League
2009-2010
11


Barcelona
Assists
Spanish La Liga
2009-2010
11


Barcelona
Assists
UEFA Champions League
2009-2010
2


Barcelona
Goals
Spanish La Liga
2009-2010
3


Barcelona
Mins Played
Copa del Rey
2009-2010
264


Barcelona
Mins Played
Spanish La Liga
2009-2010
2,493


Barcelona
Mins Played
UEFA Champions League
2009-2010
990




Barcelona
Appearances
FIFA Club World Cup
2009
2


Barcelona
Appearances
Supercopa de Espana
2009
2


Barcelona
Appearances
UEFA Super Cup
2009
1


Brazil
Appearances
Confederations Cup
2009
3


Brazil
Appearances
FIFA World Cup
2009
7


Brazil
Appearances
International Friendlies
2009
4


Barcelona
Assists
FIFA Club World Cup
2009
1


Barcelona
Assists
Supercopa de Espana
2009
1


Brazil
Assists
Confederations Cup
2009
1


Brazil
Assists
FIFA World Cup
2009
4


Brazil
Goals
Confederations Cup
2009
1


Brazil
Goals
FIFA World Cup
2009
1


Barcelona
Mins Played
FIFA Club World Cup
2009
210


Barcelona
Mins Played
Supercopa de Espana
2009
180


Barcelona
Mins Played
UEFA Super Cup
2009
120


Brazil
Mins Played
Confederations Cup
2009
122


Brazil
Mins Played
FIFA World Cup
2009
538


Brazil
Mins Played
International Friendlies
2009
100




Barcelona
Appearances
Copa del Rey
2008-2009
8


Barcelona
Appearances
Spanish La Liga
2008-2009
34


Barcelona
Appearances
UEFA Champions League
2008-2009
12


Barcelona
Assists
Copa del Rey
2008-2009
2


Barcelona
Assists
Spanish La Liga
2008-2009
10


Barcelona
Assists
UEFA Champions League
2008-2009
2


Barcelona
Goals
Spanish La Liga
2008-2009
5


Barcelona
Mins Played
Copa del Rey
2008-2009
713


Barcelona
Mins Played
Spanish La Liga
2008-2009
2,924


Barcelona
Mins Played
UEFA Champions League
2008-2009
1,065




Brazil
Appearances
FIFA World Cup
2008
1


Brazil
Appearances
International Friendlies
2008
4


Brazil
Mins Played
FIFA World Cup
2008
11


Brazil
Mins Played
International Friendlies
2008
145




Sevilla
Appearances
Copa del Rey
2007-2008
3


Sevilla
Appearances
Spanish La Liga
2007-2008
33


Sevilla
Appearances
UEFA Champions League
2007-2008
9


Sevilla
Assists
Spanish La Liga
2007-2008
13


Sevilla
Assists
UEFA Champions League
2007-2008
5


Sevilla
Goals
Spanish La Liga
2007-2008
2


Sevilla
Goals
UEFA Champions League
2007-2008
2


Sevilla
Mins Played
Copa del Rey
2007-2008
225


Sevilla
Mins Played
Spanish La Liga
2007-2008
2,828


Sevilla
Mins Played
UEFA Champions League
2007-2008
840




Brazil
Appearances
Copa America
2007
4


Brazil
Appearances
FIFA World Cup
2007
1


Brazil
Appearances
International Friendlies
2007
7


Sevilla
Appearances
Supercopa de Espana
2007
2


Sevilla
Appearances
UEFA Super Cup
2007
1


Brazil
Assists
Copa America
2007
1


Brazil
Goals
Copa America
2007
1


Brazil
Mins Played
Copa America
2007
212


Brazil
Mins Played
FIFA World Cup
2007
4


Brazil
Mins Played
International Friendlies
2007
312


Sevilla
Mins Played
Supercopa de Espana
2007
180


Sevilla
Mins Played
UEFA Super Cup
2007
90




Sevilla
Appearances
UEFA Cup
2006-2007
14


Sevilla
Appearances
Copa del Rey
2006-2007
3


Sevilla
Appearances
Spanish La Liga
2006-2007
34


Sevilla
Assists
UEFA Cup
2006-2007
4


Sevilla
Assists
Spanish La Liga
2006-2007
3


Sevilla
Goals
UEFA Cup
2006-2007
2


Sevilla
Goals
Spanish La Liga
2006-2007
3


Sevilla
Mins Played
Spanish La Liga
2006-2007
3,015


Sevilla
Mins Played
UEFA Cup
2006-2007
1,313


Sevilla
Mins Played
Copa del Rey
2006-2007
270




Brazil
Appearances
International Friendlies
2006
1


Sevilla
Appearances
UEFA Super Cup
2006
1


Brazil
Mins Played
International Friendlies
2006
22


Sevilla
Mins Played
UEFA Super Cup
2006
90




Sevilla
Appearances
Spanish La Liga
2005-2006
35


Sevilla
Appearances
UEFA Cup
2005-2006
13


Sevilla
Assists
Spanish La Liga
2005-2006
1


Sevilla
Assists
UEFA Cup
2005-2006
3


Sevilla
Goals
Spanish La Liga
2005-2006
3


Sevilla
Mins Played
Spanish La Liga
2005-2006
3,074


Sevilla
Mins Played
UEFA Cup
2005-2006
1,175




Sevilla
Appearances
Spanish La Liga
2004-2005
34


Sevilla
Appearances
UEFA Cup
2004-2005
9


Sevilla
Goals
Spanish La Liga
2004-2005
2


Sevilla
Mins Played
Spanish La Liga
2004-2005
2,582


Sevilla
Mins Played
UEFA Cup
2004-2005
641




Sevilla
Appearances
Copa del Rey
2003-2004
2


Sevilla
Appearances
Spanish La Liga
2003-2004
29


Sevilla
Goals
Spanish La Liga
2003-2004
1


Sevilla
Mins Played
Copa del Rey
2003-2004
180


Sevilla
Mins Played
Spanish La Liga
2003-2004
2,415




Sevilla
Appearances
Spanish La Liga
2002-2003
10


Sevilla
Mins Played
Spanish La Liga
2002-2003
248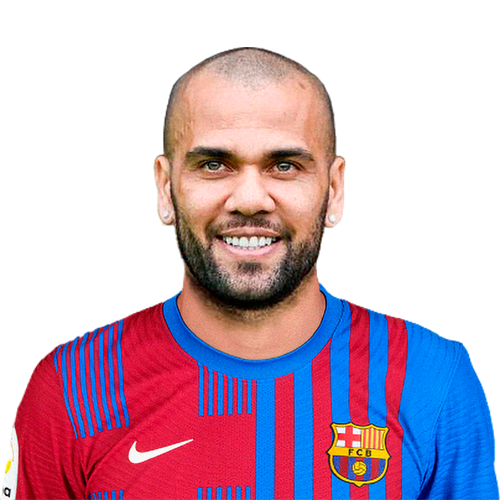 Other Links