Site
Home /
Sport /
Baseball
/
Mexican Pacific League
Logo
Upcoming Events
None Found...


Latest Results
23 Jan 22
Charros de Jali&nbsp
8 - 1
&nbsp
Tomateros de Cu
22 Jan 22
Charros de Jali&nbsp
3 - 5
&nbsp
Tomateros de Cu
20 Jan 22
Tomateros de Cu&nbsp
2 - 8
&nbsp
Charros de Jali
19 Jan 22
Tomateros de Cu&nbsp
3 - 2
&nbsp
Charros de Jali
18 Jan 22
Tomateros de Cu&nbsp
7 - 3
&nbsp
Charros de Jali
16 Jan 22
Charros de Jali&nbsp
3 - 2
&nbsp
Tomateros de Cu
15 Jan 22
Charros de Jali&nbsp
2 - 1
&nbsp
Tomateros de Cu
12 Jan 22
Algodoneros de &nbsp
0 - 4
&nbsp
Tomateros de Cu
10 Jan 22
Tomateros de Cu&nbsp
2 - 7
&nbsp
Algodoneros de
09 Jan 22
Tomateros de Cu&nbsp
8 - 3
&nbsp
Algodoneros de
Description
Available in:

The Mexican Pacific League (Spanish: Liga Mexicana del Pacífico) or LMP by its acronym in Spanish, known officially as Liga ARCO Mexicana del Pacífico for sponsorship reasons, is a professional baseball winter league based in Northwest Mexico. The ten-team regular season schedule runs from October to December and is followed by a playoff series in January to determine the league champion. The league's champion takes part in the Caribbean Series each year.

History
In 1945, a group of people led by Teodoro Mariscal established the Liga de la Costa del Pacífico (English: Pacific Coast League). The league's first season (1945–46) started with four teams: Tacuarineros de Culiacán, Ostioneros de Guaymas, Queliteros de Hermosillo and Venados de Mazatlán. Mariscal was named the league's first president. In 1947 the league expanded with two new teams: Arroceros de Ciudad Obregón and Pericos de Los Mochis.

In 1958, only four teams participated, all from the state of Sonora: Rojos de Ciudad Obregón, Rieleros de Empalme, Naranjeros de Hermosillo and Ostioneros de Guaymas. Since all the participant teams were from Sonora, the league changed its name to Liga Invernal de Sonora (English: Sonora Winter League). In 1959, Mayos de Navojoa replaces Ciudad Obregón. In 1962, Ciudad Obregón and Los Mochis return to the league. In 1965, Mazatlán and Tomateros de Culiacán join the league, that changes its name for third time to Liga Invernal Sonora-Sinaloa (English: Sonora-Sinaloa Winter League).

In 1970, the league changes its name to the current Liga Mexicana del Pacífico (English: Mexican Pacific League) and joins the Confederación de Béisbol Profesional del Caribe (English: Caribbean Professional Baseball Confederation), thus, participating for the first time in the 1971 Caribbean Series.




Seasons


2013-2014

2014-2015

2015-2016

2016-2017

2017-2018

2018-2019

2019-2020

2020-2021

2021-2022
Teams

Águilas de Mex -11


Algodoneros de -11


Cañeros de Los -11


Charros de Jali -11


Mayos de Navojo -11


Naranjeros de H -11


Sultanes de Monte


Tomateros de Cu -11


Venados de Maza -11


Yaquis de Obreg -11
Key
(

) Missing Artwork
(- 4) Missing 4 Players: Data and Artwork
(

) Team Complete
Trophy Icon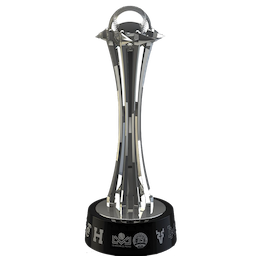 Fanart
Banner

Other Links