Site
Home /
Sport /
Volleyball
/
Olympics Beach Volleyball
Logo
Upcoming Events
None Found...


Latest Results
24 Jul 21
Netherlands Bea&nbsp
-
&nbsp
United States B
24 Jul 21
Japan Beach Vol&nbsp
-
&nbsp
Czech Republic
24 Jul 21
Brazil Beach Vo&nbsp
-
&nbsp
Argentina Beach
24 Jul 21
Brazil Beach Vo&nbsp
-
&nbsp
Argentina Beach
24 Jul 21
Canada Beach Vo&nbsp
-
&nbsp
Netherlands Bea
24 Jul 21
Switzerland Bea&nbsp
-
&nbsp
Germany Beach V
24 Jul 21
Russian Olympic&nbsp
-
&nbsp
Spain Beach Vol
24 Jul 21
Canada Beach Vo&nbsp
-
&nbsp
China Beach Vol
24 Jul 21
Norway Beach Vo&nbsp
-
&nbsp
Australia Beach
Description
Available in:

Beach volleyball was introduced at the Summer Olympic Games in the 1992 Games as a demonstration event, and has been an official Olympic sport since 1996.

Brazil has won a gold or a silver medal (3 golds) at every Olympic beach volleyball tournament, in either the men's or women's tournament competition, since its introduction in 1996. The United States has also won at least a bronze medal (6 golds) in every men's or women's tournament in the same period.

Winning the Olympics is considered to be the highest honor in international beach volleyball, followed by the World Championships, and the World Tour of the International Volleyball Federation (FIVB) for men and women.


SeasonsTeams

Argentina Beach -5


Argentina Beach -5


Australia Beach -5


Australia Beach -5


Brazil Beach Vo -5


Brazil Beach Vo -5


Canada Beach Vo -5


Chile Beach Vol -5


China Beach Vol -5


Cuba Beach Voll -5


Czech Republic -5


Czech Republic -5


Germany Beach V -5


Germany Beach V -5


Italy Beach Vol -5


Italy Beach Vol -5


Japan Beach Vol -5


Japan Beach Vol -5


Kenya Beach Vol -5


Latvia Beach Vo -5


Latvia Beach Vo -5


Mexico Beach Vo -5


Morocco Beach V -5


Netherlands Bea -5


Netherlands Bea -5


Norway Beach Vo -5


Poland Beach Vo -5


Qatar Beach Vol -5


Russian Olympic -5


Russian Olympic -5


Spain Beach Vol -5


Spain Beach Vol -5


Switzerland Bea -5


Switzerland Bea -5


United States B -5


United States B -5
Key
(

) Missing Artwork
(- 4) Missing 4 Players: Data and Artwork
(

) Team Complete
Trophy Icon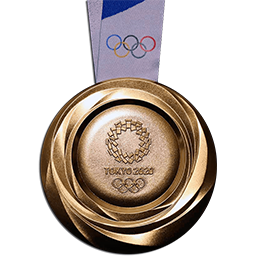 Fanart
Banner

Other Links