Name
Oldham
Badge
User Rating

(0 users)


Next Event

Oldham vs Walsall (22 Oct)
Head Coach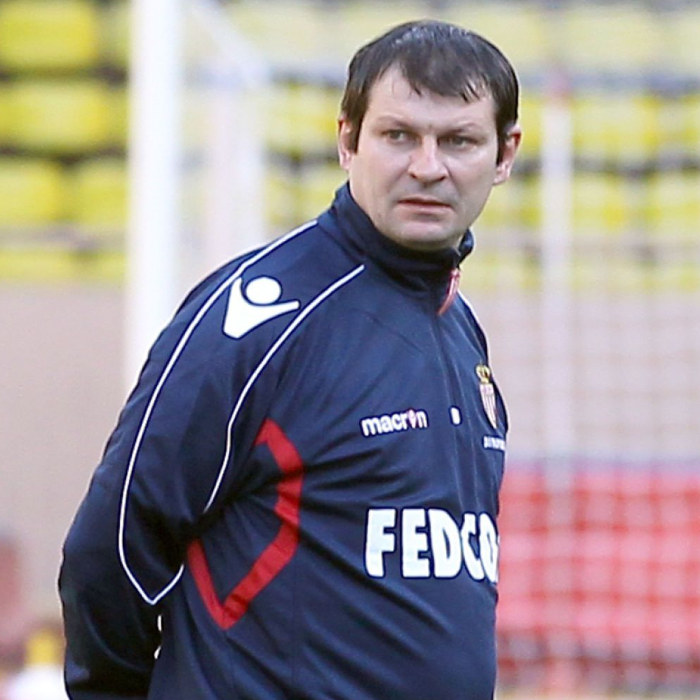 Laurent Banide
Recent Form
W
L
D
L
L
Established
1895 (124 years old)
Sport

Soccer
Stadium/Home
Boundary Park
(13,309 Capacity)
Jersey or Equipment Clearart
Location
Oldham, Greater Manchester
Nicknames
Latics, Oldham
League
English League 2
Last Edit
smudgie: 04/Aug/19
Site
Home /
Soccer
/
English League 2
/
Oldham
Upcoming Events
22 Oct 19
Oldham &nbsp
-
&nbspWalsall
26 Oct 19
Port Vale &nbsp
-
&nbspOldham
02 Nov 19
Oldham &nbsp
-
&nbspNorthampton
16 Nov 19
Stevenage &nbsp
-
&nbspOldham
23 Nov 19
Newport &nbsp
-
&nbspOldham

Latest Results

19 Oct 19
Oldham
&nbsp
0 - 1
&nbsp
Macclesfield Town
12 Oct 19
Mansfield
&nbsp
6 - 1
&nbsp
Oldham
05 Oct 19
Oldham
&nbsp
1 - 1
&nbsp
Cheltenham
28 Sep 19
Carlisle
&nbsp
1 - 0
&nbsp
Oldham
21 Sep 19
Oldham
&nbsp
3 - 1
&nbsp
Morecambe
Description
Available in:

Oldham Athletic Association Football Club is a professional football club in Oldham, Greater Manchester, England. The club competes in Football League One, the third tier of English football, and play home matches at Boundary Park. It is more commonly known as Oldham Athletic, or by its nickname Latics.

The history of Oldham Athletic A.F.C. begins with the founding of Pine Villa F.C. in 1895, playing in the Manchester and Lancashire leagues. When rivals Oldham County F.C. folded in 1899, Pine Villa F.C. moved into their stadium and changed their name to Oldham Athletic. They were Football League runners-up in the 1914–15 season but were relegated from the Football League First Division in 1923. They reached the 1990 Football League Cup Final and won the Football League Second Division title in 1991, ending 68 years outside the top tier of English football. They secured their top division status a year later to become founder members of the new Premier League but were relegated in 1994.

After a period of insolvency in 2003–04, the club was taken over by a group of US-based expatriate British businessmen led by Simon Blitz.


Team Members

Show Thumbs


Cutouts


Renders

Alex
Iacovitti





Jonathan
Benteke




Johan
Branger




Jack
Byrne




Giles
Coke




Cameron
Dummigan




Chris
Eagles




Samuel
George





Ousmane
Fané




Dan
Gardner




Rob
Hunt




Callum
Lang




Mohammed
Maouche




Ishmael
Miller




Christopher
Missilou




Gevaro
Nepomuceno




Chris
O'Grady




Darius
Osei




Zeus
de





Ashley
Smith-Brown




Jamie
Stott




Andy
Taylor




Urko
Vera




David
Wheater




Scott
Wilson




Gary
Woods




Gregor
Zabret



= Contract years remaining
Stadium or Home
Boundary Park, known as SportsDirect.com Park for sponsorship purposes, is a sports stadium in Oldham, Greater Manchester, England. It lies at the northwestern extremity of Oldham, with Royton and Chadderton lying immediately north and west respectively, giving rise to the name Boundary Park.
Boundary Park was originally known as the Athletic Ground when it was opened in 1896 for Oldham's first professional football club, Oldham County F.C.. When County folded in 1899, Pine Villa F.C. took over the ground and changed their name to Oldham Athletic. Oldham Athletic A.F.C. have played their home games here since the stadium was opened. Oldham RLFC left their traditional home, Watersheddings, in 1997 and moved to Boundary Park, although they briefly moved to Hurst Cross in Ashton-under-Lyne in 2002, where they played until 2009, when the football club decided that they no longer wanted them as tenants.
Fanart
Banner

Other Links