Name
Cheltenham
Badge
User Rating

(0 users)


Next Event

Bolton vs Cheltenham (16 Jan)

Head Coach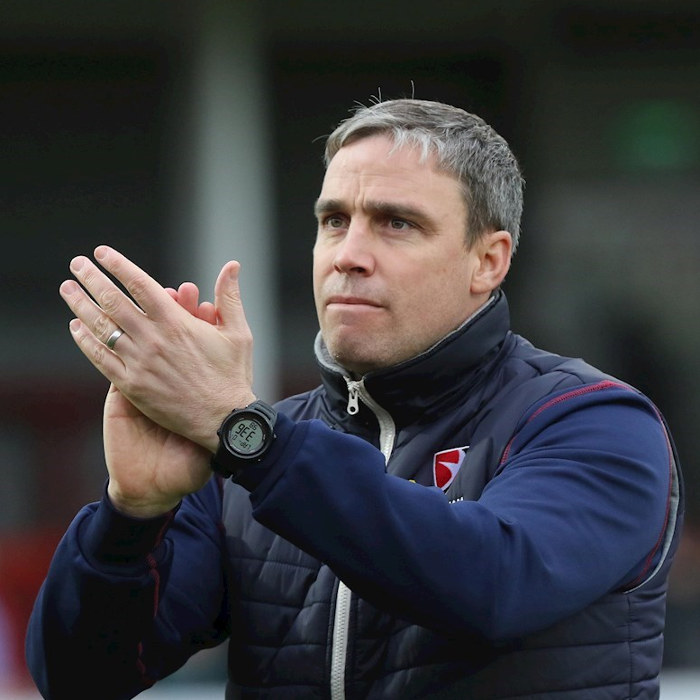 Michael Duff
Recent Form ➡
L
L
D
D
W
Established
1887 (134 years old)
Sport

Soccer
Stadium/Home
Whaddon Road
(7,266 Capacity)
Jersey or Equipment Clearart
Location
Cheltenham, Gloucestershire
Nicknames
The Robins, CTFC
League
English League 2
Last Edit
smudgie: 08/Dec/20
Site
Home /
Sport /
Soccer
/
English League 2
/
Cheltenham

(year 2017)

Upcoming Events
16 Jan 21
Bolton &nbsp
-
&nbspCheltenham
19 Jan 21
Cheltenham &nbsp
-
&nbspNewport
23 Jan 21
Cheltenham &nbsp
-
&nbspBarrow
23 Jan 21
Cheltenham &nbsp
-
&nbspMan City
26 Jan 21
Cheltenham &nbsp
-
&nbspOldham

Latest Results

10 Jan 21
Cheltenham
&nbsp
2 - 1
&nbsp
Mansfield
29 Dec 20
Colchester
&nbsp
0 - 0
&nbsp
Cheltenham
26 Dec 20
Cheltenham
&nbsp
1 - 1
&nbsp
Stevenage
19 Dec 20
Barrow
&nbsp
3 - 0
&nbsp
Cheltenham
15 Dec 20
Cheltenham
&nbsp
0 - 1
&nbsp
Bolton
Description
Available in:

Cheltenham Town Football Club is an English football club. As of the start of the 2015–16 season, they will play in the National League the fifth tier of English football. Founded in 1887, the team has played at three different grounds, namely Agg-Gardner's Recreation Ground, Carter's Field, and now Whaddon Road, which is known for commercial reasons as the The World of Smile Stadium. Their nickname is The Robins, and the club is affiliated to the Gloucestershire County FA.

Promoted to The Football League as Conference Premier champions in 1999, Cheltenham have played as high as League One, the third tier of English football, spending a total of four seasons there. Their best FA Cup run saw them reach the last 16 (fifth round) in 2002. The last piece of silverware won by the club was the Football Conference title in 1999, when the club attained full League status for the first time. Its league status was lost with relegation in 2015.


Team Members

Bobby
Gould




Joe
Morrell #28




Daniel
O'Shaughnessy #5




Rhys
Lovett




Jordan
Cranston



= Contract years remaining
Stadium or Home
Whaddon Road is a football stadium in Cheltenham, England. It is the home ground of Cheltenham Town F.C. and shared with Gloucester City A.F.C.. It has a total capacity of 7,066, with a mixture of seating and terracing. The ground's official name was the Victory Sports Ground until April 2009 when it was renamed the Abbey Business Stadium through a sponsorship deal. It was announced on 13 July 2015 that the club had agreed a three year deal to rename the stadium The World of Smile Stadium.
Fanart
Banner

Other Links