Name
Huddersfield Town
Badge
User Rating

(0 users)


Next Event

Reading vs Huddersfield Town (22 Jan)

Head Coach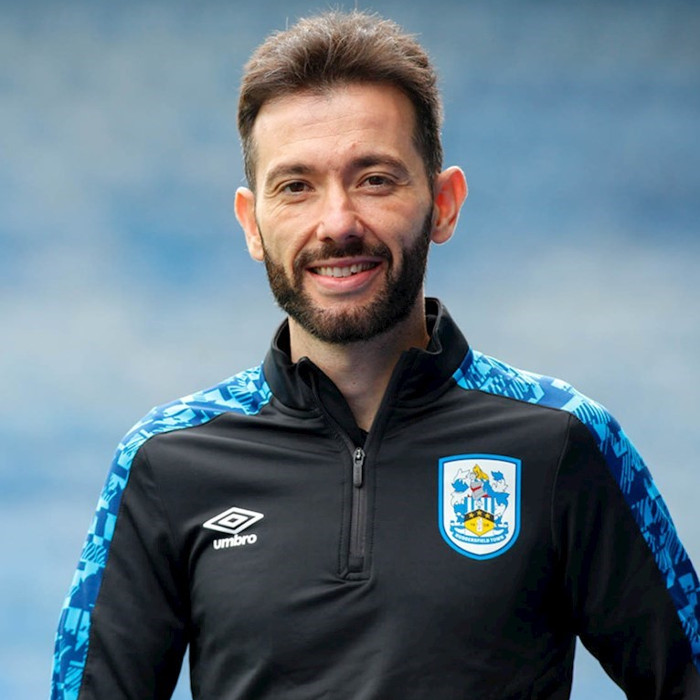 Carlos Corberán
Recent Form ➡
W
W
D
W
D
Established
1908 (114 years old)
Sport

Soccer
Stadium/Home
John Smith's Stadium
(24,500 Capacity)
Jersey or Equipment Clearart
Location
Stadium Way, Huddersfield, England
NicknamesLeague
English League Championship
Last Edit
smudgie: 30/Sep/21
Site
Home /
Sport /
Soccer
/
English League Championship
/
Huddersfield Town

(year 2013)

Upcoming Events
22 Jan 22
Reading &nbsp
-
&nbspHuddersfield Town
28 Jan 22
Huddersfield Town &nbsp
-
&nbspStoke
02 Feb 22
Huddersfield Town &nbsp
-
&nbspDerby
05 Feb 22
Huddersfield Town &nbsp
-
&nbspBarnsley
09 Feb 22
Preston &nbsp
-
&nbspHuddersfield Town

Latest Results

15 Jan 22
Huddersfield Town
&nbsp
1 - 1
&nbsp
Swansea
08 Jan 22
Burnley
&nbsp
1 - 2
&nbsp
Huddersfield Town
02 Jan 22
Blackburn
&nbsp
0 - 0
&nbsp
Huddersfield Town
30 Dec 21
Nottingham F.
&nbsp
0 - 1
&nbsp
Huddersfield Town
26 Dec 21
Huddersfield Town
&nbsp
3 - 2
&nbsp
Blackpool
Description
Available in:

Huddersfield Town A.F.C. is an English football club in Huddersfield, West Yorkshire. Huddersfield Town have played the majority of their history in the top two tiers of English football and currently (2014–15) play in the Football League Championship.

In 1926, Huddersfield became the first English club to win three successive league titles, a feat which only three other clubs have matched, and none has bettered. They also won the FA Cup in 1922.

Nicknamed The Terriers, the club plays in blue and white vertically striped shirts and white shorts. They have played home games at the John Smith's Stadium since 1994. The stadium replaced Leeds Road, Huddersfield Town's home since 1908.


Team Members

Joel
Lynch




Danny
Ward #25




Oliver
Norwood #16




Calum
Woods




Jack
Hunt




James
Vaughan




Scott
Arfield #37




Jake
Carroll




Jordan
Sinnott




Alex
Smithies




Tom
Smith




Peter
Clarke




Keith
Southern




Jermaine
Beckford




Neil
Danns #35




Tom
Clarke #5



= Contract years remaining
Stadium or Home
The John Smith's Stadium, originally the Alfred McAlpine Stadium and more lately the Galpharm Stadium, is a multi-use sports stadium in Huddersfield in West Yorkshire, England. Since 1994, it has been the home ground of Huddersfield Town and Super League side, Huddersfield Giants.
The stadium seats 24,499 people along with hospitality boxes and conference rooms. There are four stands. The main stand, the Direct Golf UK Stand or Riverside Stand incorporates two-tiers of seats, with a row of 26 executive boxes running between them. This stand also houses the offices and suites. The Britannia Rescue Stand, opposite the Riverside and commonly referred to as the Kilner Bank Stand, is a large, single-tiered stand which seats over 7,000 spectators. It was previously sponsored by John Smith's and is still called this by many today. The John Smith's South Stand, which seats 4,054, is usually allocated to away fans. It is built into natural banking and is the most basic of the stands. The Fantastic Media North stand is the tallest stand with two tiers, 16 hospitality boxes and a viewing room for players' guests, built into the leisure centre. The lower tier consists of temporary seating that can be removed for events such as concerts.
Fanart
Banner

Other Links