Name
Motherwell
Badge
User Rating

(0 users)


Next Event

Motherwell vs Hibernian (05 Dec)
Head Coach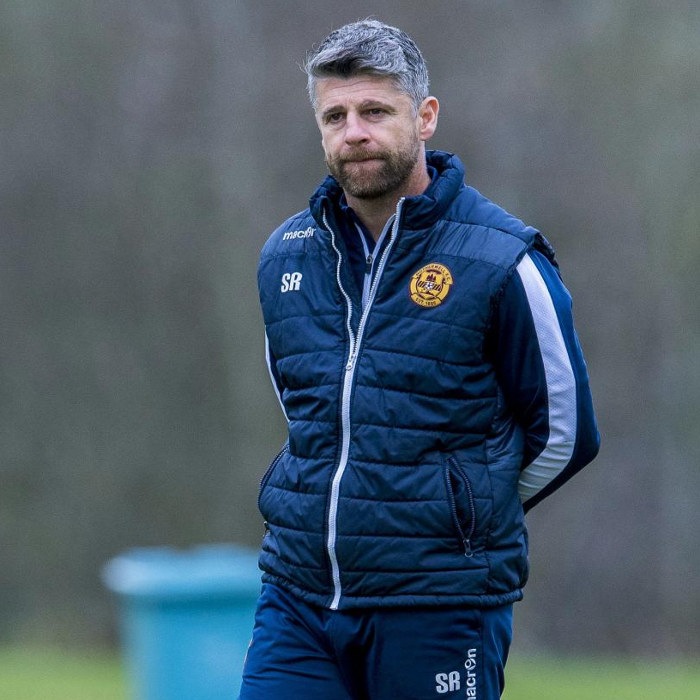 Stephen Robinson
Recent Form ➡
D
W
W
L
D
Established
1886 (134 years old)
Sport

Soccer
Stadium/Home
Fir Park Stadium
(13,677 Capacity)
Jersey or Equipment Clearart
Location
Motherwell, North Lanarkshire
NicknamesLeague
Scottish Premier League
Last Edit
smudgie: 30/Nov/20
Site
Home /
Sport /
Soccer
/
Scottish Premier League
/
Motherwell

(year 2018)

Upcoming Events
05 Dec 20
Motherwell &nbsp
-
&nbspHibernian
12 Dec 20
Motherwell &nbsp
-
&nbspSt Mirren
19 Dec 20
Rangers &nbsp
-
&nbspMotherwell
23 Dec 20
Motherwell &nbsp
-
&nbspAberdeen
26 Dec 20
Dundee United &nbsp
-
&nbspMotherwell

Latest Results

21 Nov 20
St Johnstone
&nbsp
1 - 1
&nbsp
Motherwell
08 Nov 20
Motherwell
&nbsp
1 - 4
&nbsp
Celtic
31 Oct 20
Livingston
&nbsp
0 - 2
&nbsp
Motherwell
24 Oct 20
Motherwell
&nbsp
4 - 0
&nbsp
Ross County
17 Oct 20
St Mirren
&nbsp
P - P
&nbsp
Motherwell
Description
Available in:

Motherwell Football Club are a Scottish professional football club based in Motherwell, North Lanarkshire. The club compete in the Scottish Premiership. Motherwell have not dropped out of the top-flight of Scottish football since 1985, but have only lifted one trophy in that time – the Scottish Cup in 1991.

Clad in the traditional claret and amber, Motherwell play their home matches at Fir Park Stadium and have done since 1896. The club's main rivals over the years have been Hamilton Academical and Airdrieonians, due in part to their close geographical proximities. This is known as the Lanarkshire derby.

The club have won five major trophies in domestic football; the Scottish League Title in 1931–32, the Scottish Cup in 1951–52 and 1990–91, the Scottish League Cup in 1950–51 and the Summer Cup in 1964–65.


Team Members

Cédric
Kipré #4




Mark
Gillespie




Christopher
Cadden



= Contract years remaining
Stadium or Home
Fir Park Stadium is a football stadium situated in Motherwell, North Lanarkshire, Scotland. The stadium plays host to the home matches of Scottish Premiership club Motherwell and was the temporary home of Gretna for the 2007–08 SPL season. Motherwell moved to the stadium in 1895, previously playing their football at Dalziel Park.
Fanart
Banner

Other Links