Name
Wigan
Badge
User Rating

(0 users)


Next Event

Wigan vs Portsmouth (30 Sep)
Head Coach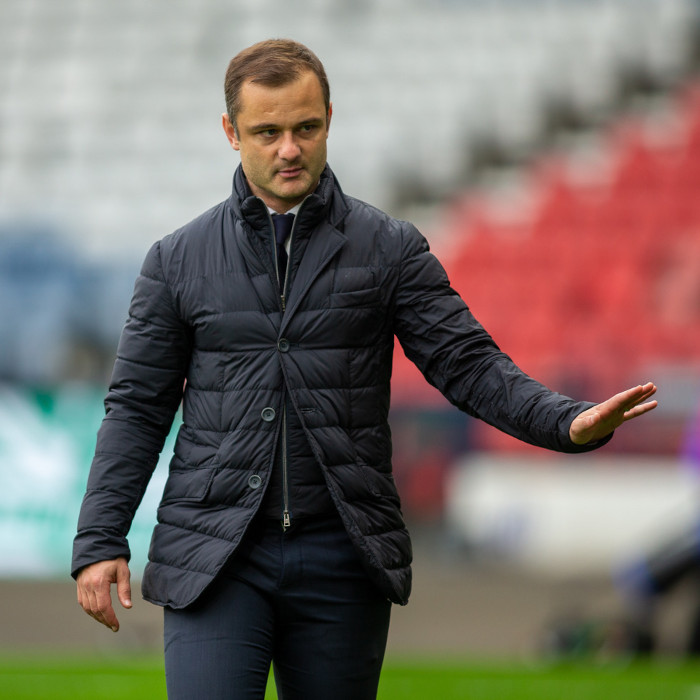 Shaun Maloney
Recent Form ➡
L
L
W
W
L
Established
1932 (91 years old)
Sport

Soccer
Stadium/Home
DW Stadium
(25,138 Capacity)
Jersey or Equipment Clearart
Location
Wigan, Lancashire, England
Nicknames
Latics
League
English League 1
Last Edit
zag: 14/Sep/23
Site
Home /
Sport /
Soccer
/
English League 1
/
Wigan

(year 2019)

Upcoming Events
30 Sep 23
Wigan &nbsp
-
&nbspPortsmouth
03 Oct 23
Burton &nbsp
-
&nbspWigan
07 Oct 23
Stevenage &nbsp
-
&nbspWigan
10 Oct 23
Wigan &nbsp
-
&nbspFleetwood Town
14 Oct 23
Wigan &nbsp
-
&nbspPeterboro

Latest Results

23 Sep 23
Bristol Rovers
&nbsp
4 - 1
&nbsp
Wigan
19 Sep 23
Wigan
&nbsp
7 - 1
&nbsp
Leicester U21
16 Sep 23
Wigan
&nbsp
2 - 1
&nbsp
Cambridge United
02 Sep 23
Blackpool
&nbsp
2 - 1
&nbsp
Wigan
26 Aug 23
Wigan
&nbsp
0 - 2
&nbsp
Barnsley
Description
Available in:

Wigan Athletic Football Club are an English professional association football club based in Wigan, Greater Manchester, England. They will play the 2020-21 season in League One, the third tier of English football. Founded in 1932, the club have played at the 25,000-seater DW Stadium since 1999, before which they played at Springfield Park. Their colours are blue and white stripes, although all-blue shirts have been common throughout the club's history. Wigan was elected to the Football League in 1978, and competed in the Premier League from 2005 to 2013.

Wigan won the 2012–13 FA Cup with a 1–0 victory against Manchester City at Wembley Stadium when Ben Watson scored the winning goal in stoppage time, and the club also reached the League Cup Final in 2006. They are three-time winners of League One (2003, 2016, and 2018) and twice winners of the EFL Trophy (1985 and 1999). They made their European debut in the 2013–14 UEFA Europa League.

On 1 July 2020, less than a month after a change of ownership, Wigan announced the club had gone into administration.


Team Members

Reece
James #24




Cédric
Kipré #4




Antonee
Robinson #33




Charlie
Mulgrew #4




David
Marshall #1




Leonardo
Da





Daniel
Fox




Michael
Jacobs




Lewis
McLeod




Anthony
Pilkington




Gary
Roberts




Joe
Williams #8




Kieffer
Moore #21




Bright
Enobakhare




Devante
Cole #44




Sam
Morsy #5




Joe
Garner #14




James
Vaughan




Owen
Evans #1




Gavin
Massey




Kal
Naismith #4




Nathan
Byrne #14




Beni
Baningime #6




Josh
Windass #11



= Contract years remaining
Stadium or Home
The DW Stadium is a sports stadium in Wigan, Greater Manchester, England. The ground is owned and managed by Wigan Athletic Holdings Ltd, and it is used by Wigan Athletic football club trading under the name Wigan Athletic AFC Ltd and it is also used by Wigan Warriors rugby league club. Built and opened in 1999, it is named after its main sponsor, DW Sports Fitness, In UEFA matches, it is called Wigan Athletic Stadium due to UEFA regulations on sponsorship.
Its current capacity is 25,138—seated in four single-tier stands—and its record attendance was on 11 May 2008 when 25,133 people watched Wigan Athletic play Manchester United in the title-deciding match of the 2007–08 Premier League season.
Fanart
Banner

Other Links