Name
Josh Morgan
Thumb
User Rating

(0 users)
Born
1985 (33 years old)
Birth Place

Washington, D.C.
Position
Wide Receiver
Height/Weight
6 ft 1 in (1.85 m) / 220 lb (100 kg)
ValueWage YearPlayer Manager IDPlayer Cutout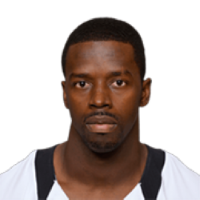 Sport

American Football
Team
_Retired American Football
League
_No League
Site
Home /
American Football
/
_No League
/
_Retired American Football /
Josh Morgan
Description

Joshua Lewis Morgan (born June 20, 1985) is a former American football wide receiver. He was drafted by the San Francisco 49ers in the sixth round of the 2008 NFL Draft. He played college football at Virginia Tech. He also played for the Washington Redskins and Chicago Bears.




Career Honours


None Found... Add Some?


Former Teams

| | | | | | | | |
| --- | --- | --- | --- | --- | --- | --- | --- |
| 2008-2011 | | 2012-2013 | | 2014-2014 | | 2015-2015 | |
Fanart
Banner
Other Links